Blue passports have been at the forefront of some Brexit campaigners' minds as they push for further separation from the EU.
Prominent politicians and national newspapers have led spirited calls for the burgundy covers to be scrapped and replaced with "traditional" navy blue ones.
Tory MEP Daniel Hannan said they would "remind the world of what we voted for" while a campaign by The Sun claimed nothing would "affirm national identity" quite like the adoption of a passport introduced in 1929.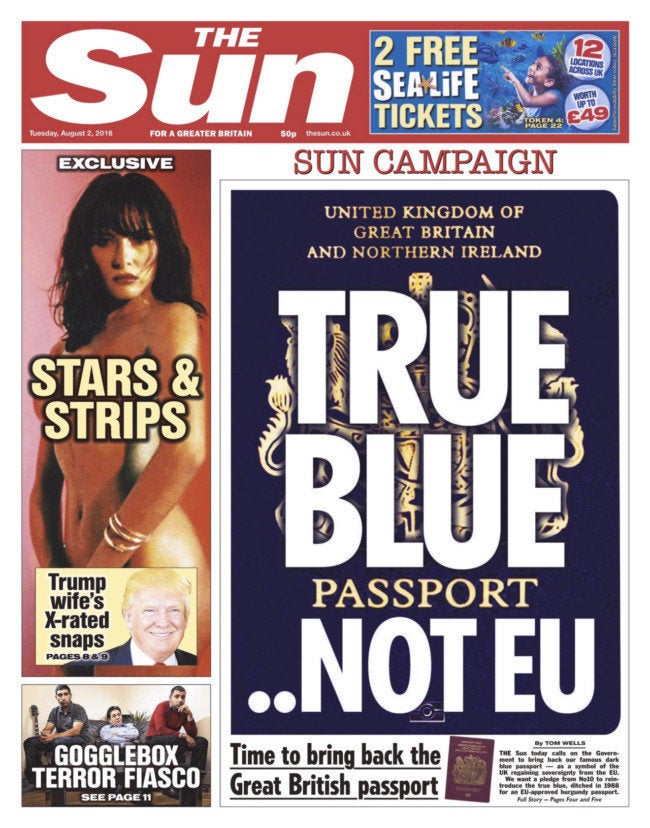 But for a small number of those living in Britain, blue passports already kind of exist.
Refugees are given a navy blue ID book very similar in appearance to the ones some Brexiters are so keen to get their hands back on, which allow them to travel in and out of the country.
It is known as a 'Conventional Travel Document' (CTD), and is awarded by the government to people passing through UK borders "if you're not British and can't use or get a passport from your country".
There are only four strict criteria that entitle a person to the navy blue passport, the Home Office website says: They must be a refugee or stateless person, have humanitarian protection, a failed asylum application or permission for "indefinite leave to remain".
The blue travel document bears the UK coat of arms and a reference to the UN Convention Relating to the Status of Refugees.
The multinational treaty, enacted on 28 July 1951, gives rights to those granted asylum and offers them visa-free travel.
The revelation comes after petition-signers calling for all French words to be "banned" from British passports were left embarrassed when it was pointed out the word "passport" is itself a French word.
READ MORE: