Prince Harry and the Obamas have been engaging in some high level trash talking ahead of the Invictus Games in Florida this year – and even the Queen is getting involved.
The exchange began on Friday with Michelle Obama tweeting the Royals with the challenge: "Hey, @KensingtonRoyal! Are you ready for @InvictusOrlando? Game on."
It was accompanied by a video clip of the First Lady and the President where Mrs Obama addresses the camera: "Hey, Prince Harry, remember when you told us to 'bring it' at the Invictus Games?"
Mr Obama points an accusing finger at the camera, instructing him: "Careful what you wish for," while a uniformed aide backs up the challenge with a sweeping hand gesture and the utterance "Boom."
Prince Harry was quick off the mark, responding: "Wow @FLOTUS and @POTUS, some @weareinvictus fighting talk there! You can dish it out, but can you take it? - H."
Sounding a little less sure of himself, he added: ".@FLOTUS @POTUS How on Earth am I going to top that? H."
The young Royal came good however, following up with the intriguing message: "Unfortunately for you @FLOTUS and @POTUS I wasn't alone when you sent me that video - H."
A video response duly emerged from the Kensington Palace twitter account, sharing a mic drop to end all mic drops forever.
In a warming scene, the Prince is seen showing the Queen a leaflet featuring participants in last year's games.
Perched on the sofa in front of a roaring fire, Her Majesty nods along indulgently as her grandson points out athletes.
The pair are interrupted from their reverie by Harry's mobile phone – to the tune of Hail to the Chief of course. "Oh, it's Michelle," he murmurs.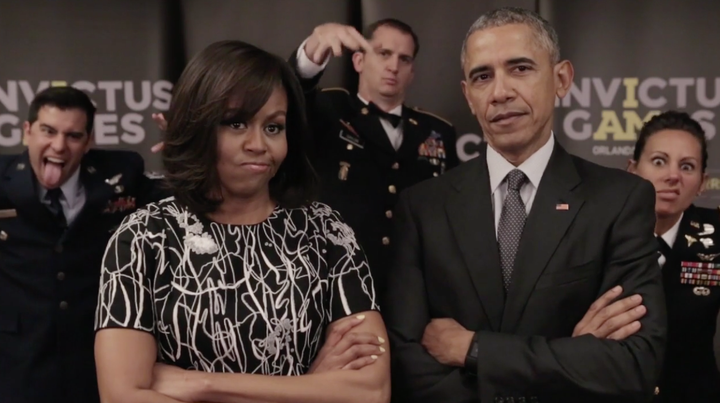 The Prince plays the Obama's video challenge to the Queen, to which she smiles wryly, and exclaims: "Oh really, please!"
Harry then turns to the camera, uttering his own "boom" and expansive hand gesture.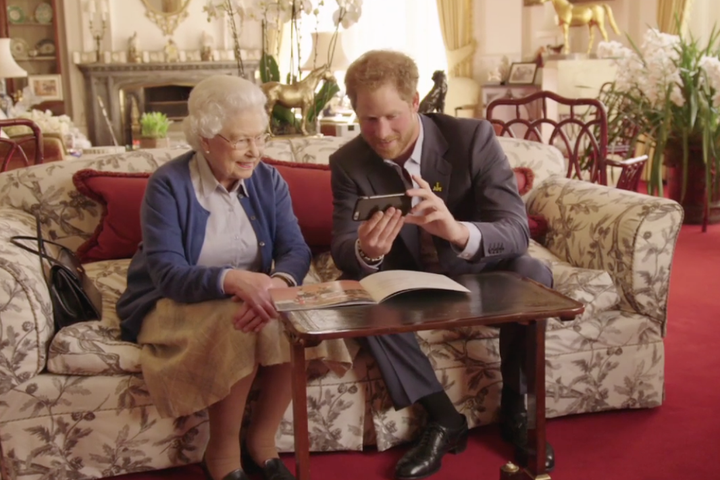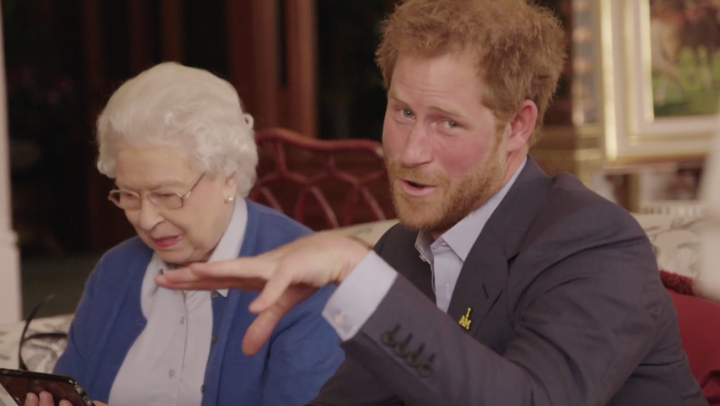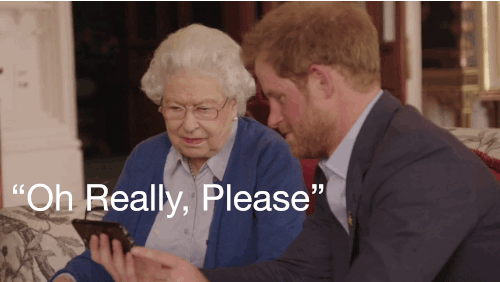 The Prince, who is patron and founder of the Invictus Games Foundation, recently announced the USA had taken up the challenge of hosting the next event in Orlando from 8 - 12 May.
He said: "I am absolutely delighted that the United States has taken up that challenge and will host the next Invictus Games in 2016. I have no doubt that the USA will set the bar even higher than London did and put on a great show."
Popular in the Community