The Simpsons writer Bill Oakley has hit back at fans who have compared the coronavirus pandemic to a fictional outbreak in a classic episode of the hit sitcom.
In the episode Marge In Chains, the "Osaka flu" arrives in Springfield, infecting a number of residents including most of the Simpson family.
However, while many on social media have been posting memes based on the episode relating to the Covid-19 outbreak, with some even claiming it's another of the show's so-called "predictions", Bill – who co-wrote Marge In Chains with fellow Simpsons writer Josh Weinstein – is less than impressed with the comparisons.
"I don't like it being used for nefarious purposes," he told The Hollywood Reporter. "The idea that anyone misappropriates it to make coronavirus seem like an Asian plot is terrible. In terms of trying to place blame on Asia — I think that is gross."
Bill also noted that the "Osaka flu" was actually based on the Hong Kong Flu in the late 1960s, insisting: "It was just supposed to be a quick joke about how the flu got here.
"It was meant to be absurd that someone could cough into a box and the virus would survive for six to eight weeks in the box. It is cartoonish.
"We intentionally made it cartoonish because we wanted it to be silly and not scary, and not carry any of these bad associations along with it, which is why the virus itself was acting like a cartoon character and behaving in extremely unrealistic ways."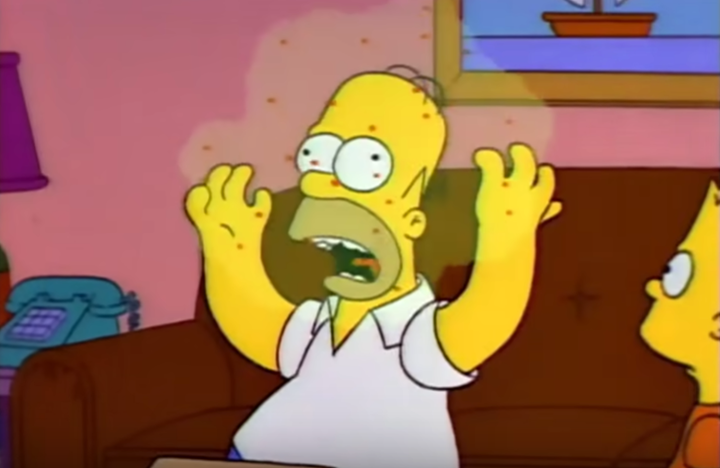 Shutting down fans' ever-growing list of supposed moments in history that The Simpsons "predicted", Bill added: "There are very few cases where The Simpsons predicted something. It's mainly just coincidence because the episodes are so old that history repeats itself. Most of these episodes are based on things that happened in the '60s, '70s or '80s that we knew about."
It's set to be a big month for The Simpsons, which will finally debut on streaming services here in the UK when Disney+ launches on 24 March.
Simpsons bosses made the decision to remove the episode from syndication last year, following the debut of the documentary Leaving Neverland.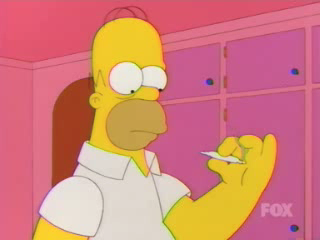 The Simpsons' 14 Biggest Controversies Ever