The former Sun editor, who infamously printed a front page which wrongly cited fans' hooliganism as a contributing factor to the death of 96 people, also admitted his explanations for claims about what happened on 15 April 1989 had changed over the years.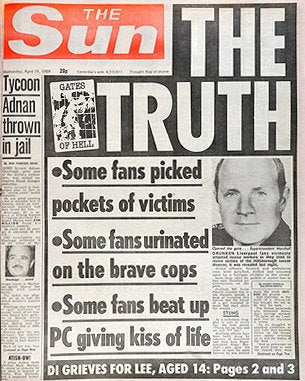 "I absolutely agree with it [the inquiry's verdict]," he told an ITV reporter who cornered him at Weybridge station in Surrey.
"It's been an absolute disgrace what the police have done in South Yorkshire these last 27 years.
"I feel desperate for the families and I also feel that in some strange way that I got caught up in it. I feel terrible for them."
MacKenzie also spoke out about his controversial 1989 front page, saying: "Everybody got sent this agency story, I printed it in that way but honestly the way it affected those families is a disgrace - I'm delighted for the families."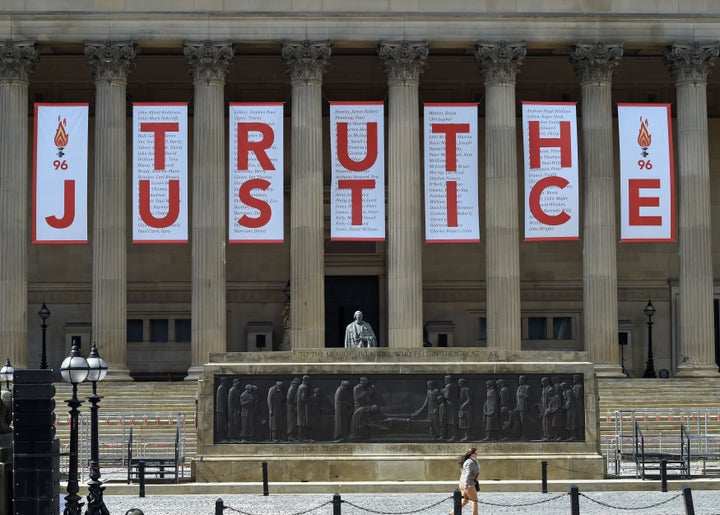 He added that there was "no surprise at all" football fans were absolved of causing or contributing to the tragedy.
Before quitting the interview, MacKenzie tackled questions about whether he accepted changing his mind repeatedly over the decades, responding: "Yes. But so have the facts. The facts that have come charging out have been incredible, absolutely incredible."
He finished by turning on the police chief in charge on match day, David Duckenfield, calling him an "absolute disgrace" for lying about whether the officer ordered a gate to be opened that allowed more fans into the already crammed Leppings Lane stand.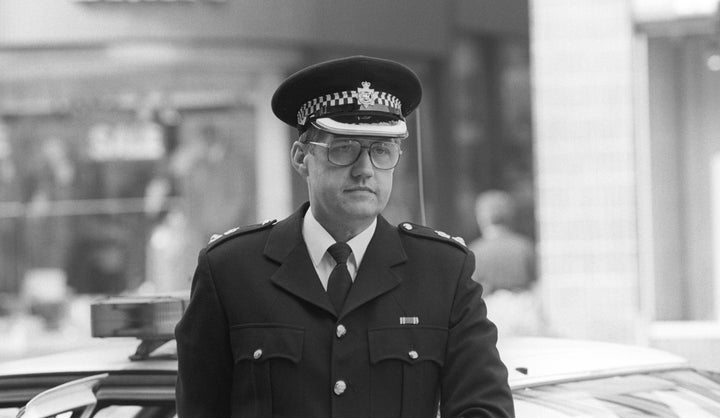 Yesterday, MacKenzie's ex-political editor, Trevor Kavanagh, defended his former boss, saying: "I don't think Kelvin committed any crime... We have apologised many times and tried repeatedly to make amends."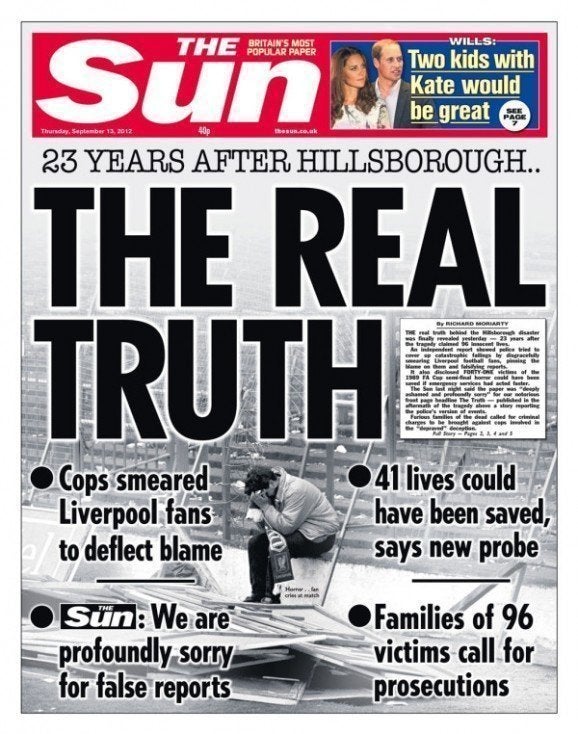 On Wednesday the Sun wrote in an editorial that it apologised "unreservedly" for how it originally covered the incident.
The paper's leader column said: "We apologised profusely 12 years ago, again four years ago on the front page, and do so unreservedly again now.
"Further, we pay tribute to the admirable tenacity of the friends and relatives over so many years on behalf of the 96 who died."
But both MacKenzie and the Sun newspaper have still not been forgiven by many in Liverpool for the coverage they gave the Hillsborough disaster.
Journalists from the Murdoch-owned tabloid were banned from a press conference held by families of the victims in the immediate aftermath of yesterday's inquiry ruling.
Two former LFC stars, Stan Collymore and John Aldridge, also posted angry message on social media deriding Mackenzie and his former paper.
The Sun also caused controversy by relegating mention of the Hillsborough inquest to pages 8 and 9 of today's paper. Its stablemate, the Times, excluded coverage from its first edition.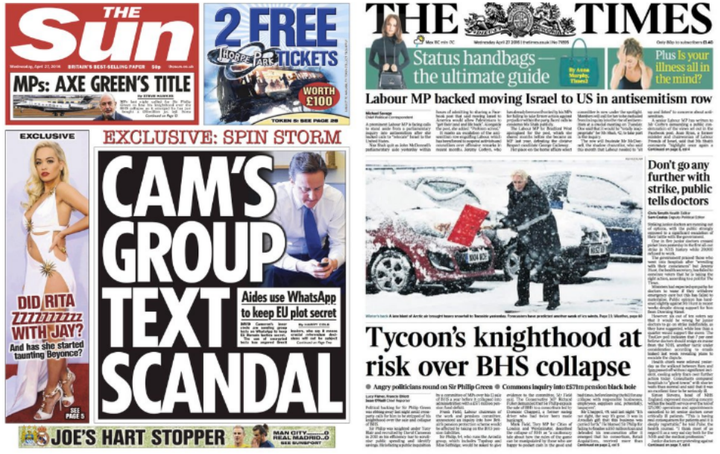 A petition has since been set up calling for MacKenzie to be sacked from the Sun, where he still works as a columnist.
The plea has been backed by 3,000 people.