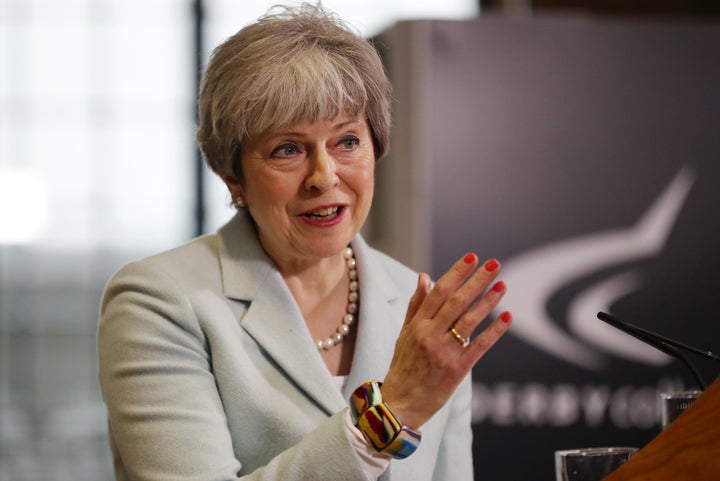 For young people, being successful is all too often conflated with going to university. This conveyer belt approach to education is damaging for them, and for the nation's economy.
I recently appeared on the BBC's The Big Questions to debate whether the UK university system is fit for purpose. As someone who quit their A-levels to do an engineering apprenticeship with Michelin Tyres before going on to establish Phones4U, I gladly took the opportunity to criticise the current status quo in higher education.
Quite simply, we need far more apprenticeship training schemes for young people to better prepare them for the working world. After Theresa May's announcement of a year-long review of university and adult technical education, it would seem the Prime Minister agrees that the current education system is not fit for purpose.
Our current education system is extraordinarily narrow minded, with progression from school to university signposted as the only available route to success. It breeds a false assumption throughout society that university is where you go if you want to be successful. This is not always true, and it is depriving industries of talented young people.
In reality, there are many young people - I would suggest the majority - who would significantly benefit from choosing a more vocational, practical path. University is of course one part of the solution to the skills gap, but it is not by any means the solution.
The existing approach is unfair for those students who attend university unnecessarily. Many are saddled with debt only to come out with a degree which does not provide any kind of advantage in the job market. On the other side of the coin, with more and more 1st class degrees being secured, it's often difficult for employers to pick out those who work exceptionally hard.
If we are serious about changing the education system in this country, then young people need exposure to the alternatives to university right from their first years of secondary school. It would open their eyes to the myriad of opportunities on offer, from plumbing to sales jobs. An understanding and experience of the alternatives to university is vitally important if young people are to make an intelligent decision about their future.
An engineering apprenticeship gave me my start in the world of business, providing an academic, technical and commercial grounding that I still carry with me today. Now more than ever, we need a similar system which equates technical education with a degree, offering clear skills suited for industries. Such schemes allow young people to maximise their social, academic and practical skills, and what's more, it would also pay them while they did it.
I have seen first-hand at Phones4U how quickly young people develop the sorts of transferable and practical skills which aren't always possible with a degree. Many employers do look to hire apprentices, but the absence of state support makes it extremely difficult, especially for small businesses.
The devaluation of apprenticeships by successive governments has been a travesty. Businesses need to be supported by the government, and rewarded for taking the plunge and hiring young, unskilled people with great potential. These are the entrepreneurs of the future, and alternatives to university must be signposted from a young age.
Government should provide subsidies to make apprenticeships a more attractive prospect and to entice more young people in. The new T level qualification announced last Autumn is a start, but far more needs to be done to transform technical education so that young people have a truly appealing alternative to university. The government also has a responsibility to convince parents, employers and teachers that technical qualifications are just as valuable – if not more – than a university degree.
A more diversified education system with a paid route straight into work would see a brighter future for many young people and our economy. It is the only way the UK's chronic skills shortage can be met, as university education is simply not delivering the work-ready professionals that our economy needs. As someone expertly said to me following The Big Question's debate, let's get young people to earn, learn and contribute.