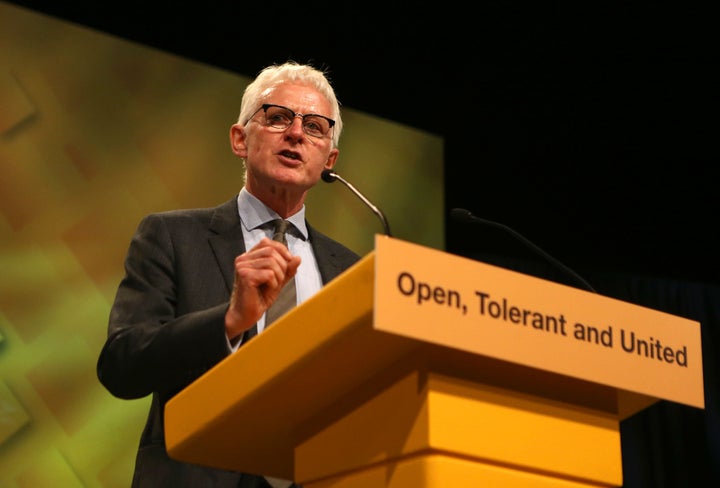 A female MP has been added to Parliament's science and technology select committee after concerns were raised about its male dominance, but women make up less than 25% on many others.
Analysis by the Institute For Government shows female MPs have a majority on just three committees - women and equalities, education and health - and make up less than a quarter of the membership of Brexit, transport, defence and foreign affairs committees.
Both science and technology and Welsh affairs currently have no female representation at all - but some women are expected to be drafted in after MPs said the situation was "unacceptable".
There are at least 10 female MPs with degrees in STEM subjects, including Sarah Wollaston, Liz McInnes and Chi Onwurah.
Before Vicky Ford revealed she would serve on the science and and technology committee, its chair and Lib Dem stalwart Norman Lamb told HuffPost UK: "I don't see how we can proceed without women on the committee. It sends out a dreadful message at a time when we need to convince far more girls to pursue STEM [science, technology, engineering and maths] subjects.
"We will not be effective as committee. There are three members of the committee still to be chosen by the parties - two Conservatives and one Labour."
MPs from each party can elect members of select committees in any way they see fit, as long as it is in line with Parliamentary guidelines which say the process must be "transparent and democratic".
Membership of select committees reflects the party balance in the Commons as a whole - although this week the government won a crunch vote to allow a Conservative majority on committees where there is an odd number of members.
Lamb has written to the Conservative whips to raise his concerns and ask them to intervene to address the imbalance.
Labour MP Chi Onwurah said: "This sends out a terrible message both in terms of where we are on science and technology and gender balance in Parliament.
"Unfortunately the Tories making a power grab to ensure they have a majority on committees has shifted the focus away from making sure they are gender balanced.
"Female MPs should be better supported in terms of putting themselves forward."
A debate on the barriers females face to get into Parliament will be held in Westminster Hall on Wednesday afternoon.
"This [debate] is crucial not because women's life experiences are better or worse than men's, but because they are different," Atkins writes.
"A wealth of life experience and talent in Parliament helps to improve the quality of our decision-making and our policy-creation which, in turn, helps to improve lives for people in our country.
"We can all think of a woman who has inspired us. I would like to see more senior women in every walk of life, including business, education, policy-creation, industry and the media. I also want to encourage them to reach out to schools and local communities. We need them to lead and inspire."