French President Emmanuel Macron has flatly ruled out a unique deal on single market access for the UK and warned Theresa May against Brexit "hypocrisy".
A joint press conference at Sandhurst Thursday evening was designed to accentuate blossoming Anglo-French relations, with May agreeing more cash to prevent migrants from building up at Calais and Macron confirming a loan of the Bayeux Tapestry to the UK.
But the cordial mood was shattered when journalists raised the spectre of Brexit.
Macron was asked why he wanted to exclude financial services from a future UK-EU free trade agreement and appeared exasperated.
The French President pointed out there were two options - the Norway model or a Canada-style free trade deal. A third way which also allowed Britain full access to the single market would "destroy" the integrity of the trading bloc's rules, he said.
Norway has unfettered access to the single market but accepts all EU rules while Canada has negotiated a free trade agreement, eliminating tariffs on most goods, but the agreement does not include financial services.
"I am here neither to punish nor to reward," said Macron.
"I want to make sure that the single market is preserved because that is very much the heart of the EU.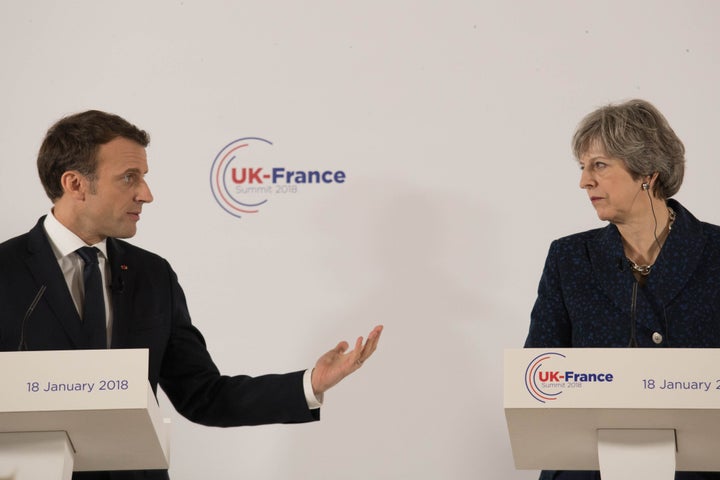 "The choice is on the British side, not on my side. But there can be no differentiated access for the financial services.
"If you want access to the single market - including the financial services - be my guest. But it means that you need to contribute to the budget and acknowledge European jurisdiction.
"Such are the rules, and we know the system already in place for Norway."
A free trade agreement would not provide full access to the single market for financial services at the same level as that offered to members, he said.
"There must be no hypocrisy in this respect, otherwise it will not work or we would destroy the single market and its coherence," said Macron.
"It's simple. I do not want to exclude any sector in the trade agreement to come... but it does not mean that the access that it will allow will be equivalent to the access of a member."
His strong words come as France bids to encourage London-based banks to relocate to Paris.
May underlined her call for "a deep and special partnership" and comprehensive trade agreement between the UK and EU post-Brexit.
"We recognise that as we leave the EU we will no longer be full members of the single market," she said.
"We recognise that. There will be a different relationship in future, a different balance of rights and responsibilities, and we've been very clear about that.
"But I believe that it is actually in the interest not only of the United Kingdom, but also the European Union as it goes forward, to continue to have a good economic relationship and partnership with the UK and I believe that should cover both goods and services.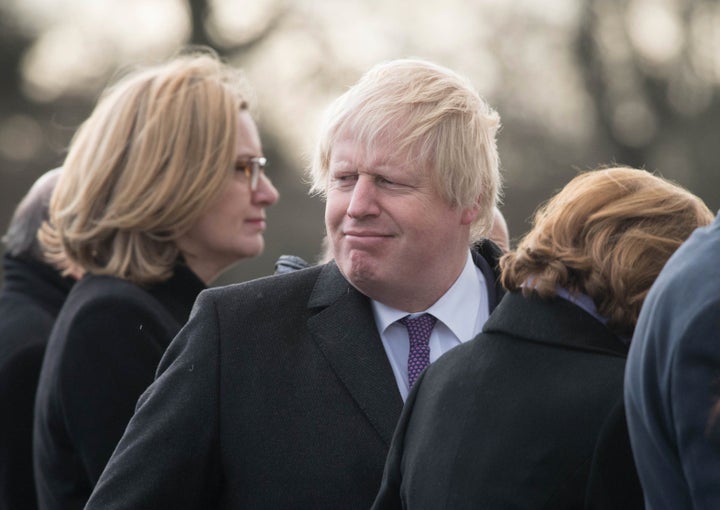 "I think the City of London will continue to be a major global financial centre. That is an advantage not just for the UK, it's actually good for Europe and good for the global financial system."
Pro-single market Labour MP Wes Streeting MP, said: "The message from President Macron and Theresa May's press conference was very clear: if we want to freely trade in both goods and services then we need to be in the Single Market and Customs Union. The hard Brexit alternative being promoted by Theresa May and her ministers will cost Britain jobs, investment and influence.
"The cake-and-eat-it fantasists have once more collided with reality. The claim we can leave the Single Market and Customs Union and enjoy 'the exact same benefits' has been exposed as a fallacy."