A wounded Theresa May will appeal for cross-party unity to help deliver Brexit in a speech to mark her first anniversary of becoming Prime Minister.
In what is being dubbed a fightback, the Tory leader will on Tuesday call for compromise with Jeremy Corbyn and other political leaders after the snap general election that saw her majority slashed.
May will urge parties to "come forward with your own views and ideas" after acknowledging the "reality" of being Prime Minister is "rather different" than it was a year ago.
The tenor of her speech reflects the dramatic twists that have taken place in the past 12 months, which have seen the Tories lose a poll lead of as much as 20-points and now rely on the DUP form a government. Labour is now ahead, according to pollsters.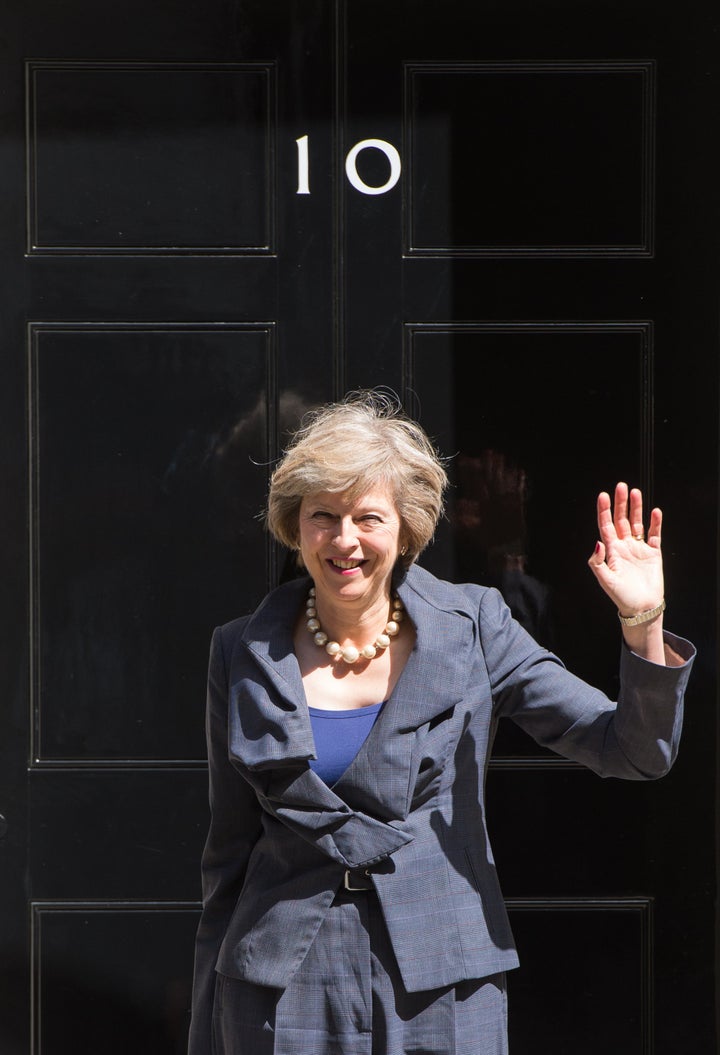 In her speech, which coincides with the publication of Matthew Taylor's report on improving modern employment practices, which she commissioned a year ago, May will say:
"I say to the other parties in the House of Commons ... come forward with your own views and ideas about how we can tackle these challenges as a country.

"We may not agree on everything, but through debate and discussion – the hallmarks of our Parliamentary democracy – ideas can be clarified and improved and a better way forward found.

"It is in that spirit that we will take this agenda forward in the months ahead.

"And this new context presents us as a government with a wider choice.

"At this critical time in our history, we can either be timid or we can be bold.

"We can play it safe or we can strike out with renewed courage and vigour, making the case for our ideas and values and challenging our opponents to contribute, not just criticise.

"I think this country needs a government that is prepared to take the bold action necessary to secure a better future for Britain and we are determined to be that government.

"In everything we do, we will act with an unshakeable sense of purpose to build the better, fairer Britain which we all want to see."
May will also insist she has the right vision for Britain and an "unshakeable sense of purpose" to build a fairer nation.
Following speculation in Tory ranks about her future, May will insist her commitment is "undimmed" almost 12 months after entering Number 10 as Prime Minister.
With the Repeal Bill expected to be published this week, May's overture to opponents will be viewed as an attempt to secure Labour backing for Brexit legislation following signs that pro-EU MPs on her benches will oppose elements of her strategy.
At the weekend Tory former ministers Dominic Grieve and Nicky Morgan hit out at the "red line" of ending the jurisdiction of the European Court of Justice, while Ed Vaizey attracted support after calling for the UK to remain part of the Euratom civil nuclear community.
The Prime Minister's speech is being seen as an attempt to relaunch her premiership after the humiliation of the election result and the need to strike a deal with the Democratic Unionist Party to prop up her administration in the Commons.
May will return to her core message from when she succeeded David Cameron - a "commitment to greater fairness" and tackling "injustice and vested interests" in recognition that the EU referendum result was a "profound call for change across our country". She will say:
"Though the result of last month's General Election was not what I wanted, those defining beliefs remain, my commitment to change in Britain is undimmed; my belief in the potential of the British people and what we can achieve together as a nation remains steadfast; and the determination I have to get to grips with the challenges posed by a changing world never more sure.

"I am convinced that the path that I set out in that first speech outside Number 10 and upon which we have set ourselves as a Government remains the right one."
The fragile nature of Mrs May's position in the Commons will not stop her being "bold", she will insist.
"In everything we do, we will act with an unshakeable sense of purpose to build the better, fairer Britain which we all want to see."
Her speech will come at the launch of a review into modern employment practices, such as "gig economy" jobs with firms such as Uber and Deliveroo.
The review, led by Tony Blair's former policy adviser Matthew Taylor, is expected to set out a series of extra rights for those in insecure jobs but could also recommend shaking up the tax system to reduce the gap between employees and the self-employed.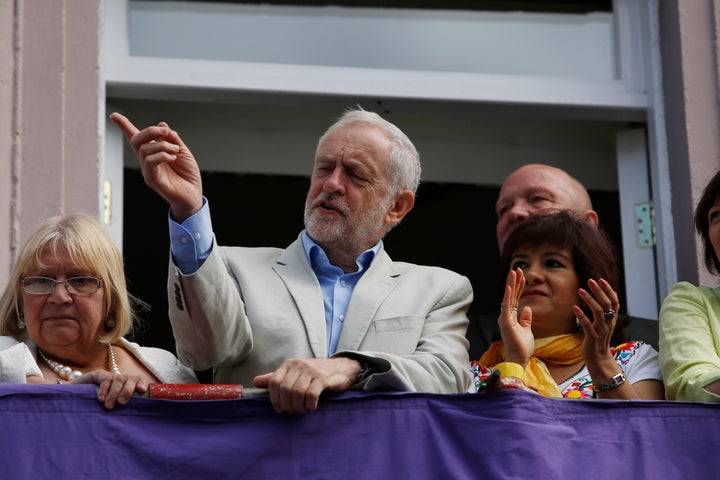 Shadow communities secretary Andrew Gwynne said:
"Theresa May has finally come clean and accepted the Government has completely run out of ideas. As a result they're having to beg for policy proposals from Labour.

"They're also brazenly borrowing Labour's campaign slogans. But no one will be fooled – the Tories are the party of the privileged few.

"This is further evidence that this Government can no longer run the country."
The Lib Dems said Labour leader Jeremy Corbyn was already supporting May's "hard Brexit" plans. Lib Dem Brexit spokesman Tom Brake said:
"A call for Labour to contribute is superfluous. On the single biggest issue of our generation, Brexit, Corbyn isn't contributing, he is cheerleading."
Scottish Government Brexit minister Michael Russell said:
"If the Prime Minister is genuinely interested in creating a consensus then Scotland should have a seat at the negotiations to leave the EU."