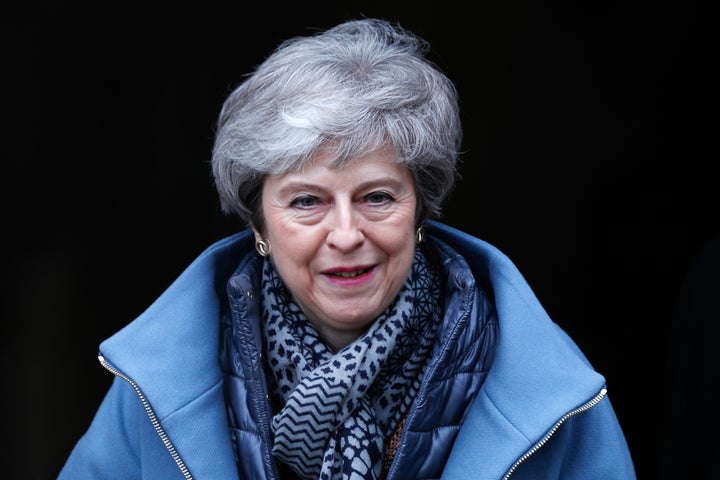 Labour MP Jim Fitzpatrick has signalled he is ready to back Theresa May's Brexit deal as the PM unveiled plans to protect workers' rights.
May has announced plans for a new labour market enforcement body that hands parliament, unions and businesses a "new and enhanced role" in shaping workers' rights post-Brexit.
Via her withdrawal agreement, MPs will get the right to vote on whether future changes in EU law on workers' rights or health and safety standards should be adopted into UK law.
Fitzpatrick, a former minister, said May's pledges were "cast-iron guarantees" not "mere lip-service" to trade unions, and Labour MPs who helped to negotiate them could claim a victory.
The measures were denounced by union leaders, however, as "not worth the paper they are written on" and "deeply disappointing".
He said: "These measures seem to be not mere lip-service – these are said to be cast-iron guarantees, announced in parliament and enshrined in legislation, that Labour MPs can legitimately claim to have helped secure."
He adds: "I am therefore inclined to vote for the Prime Minister's deal next week, and the package of measures she has announced today give me further reassurance."
Two EU directives which boost rights for working parents and protect agency staff pay will be the first to be considered by the new body during the transition period, May will say.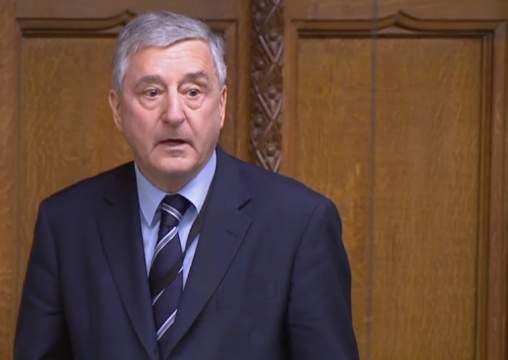 The announcement comes after the government was widely derided for its first attempt to woo Jeremy Corbyn's backbenchers - a £1.6bn "stronger towns fund" for communities in the north and Midlands, which, after it emerged the cash would be spread thinly across seven years, was branded "pathetic" by Labour backbenchers.
But Fitzpatrick says: "I will be looking again at the Brexit deal next week – bolstered by the concessions on workers' rights (and money for towns) – and I'd strongly urge my fellow Labour MPs to do the same."
The news is a significant boost for May, who lost the first meaningful vote on her Brexit deal in January by an historic 230 votes.
Her government is attempting to win concessions from Brussels on the controversial Northern Irish customs backstop, which she hopes will win over the DUP and Tory Brexiteers. But it is thought her deal will need Labour votes to pass.
Other Labour backbenchers representing strongly pro-leave constituencies, including Don Valley's Caroline Flint, Wigan's Lisa Nandy and Stoke's Gareth Snell, have previously indicated they could throw their weight behind May's Brexit plan.
GMB general secretary Tim Roache, however, lambasted May's workers' rights offer as "legally unenforceable tweaks" and issued a thinly veiled warning to Labour MPs who may be rethinking their stance on Brexit.
He said: "The government's deal would see the existing backstop on workers' rights pulled from beneath people's feet, with employment protections we all rely on being left to the mercy of whichever hard line Tory takes the reigns next.
"History will not be kind to those who risk our rights on a few nods and winks from a lame duck Prime Minister."
Unison general secretary Dave Prentis, meanwhile, warned "no-one should be hoodwinked".
"European laws have made working in the UK safer and better. Brexit mustn't mean UK employees become the cheapest to hire and the easiest to fire," he said.
Corbyn ally, and the influential general secretary of Unite, Len McCluskey added that "the government appears not to have listened to any of the concerns expressed by trade unions"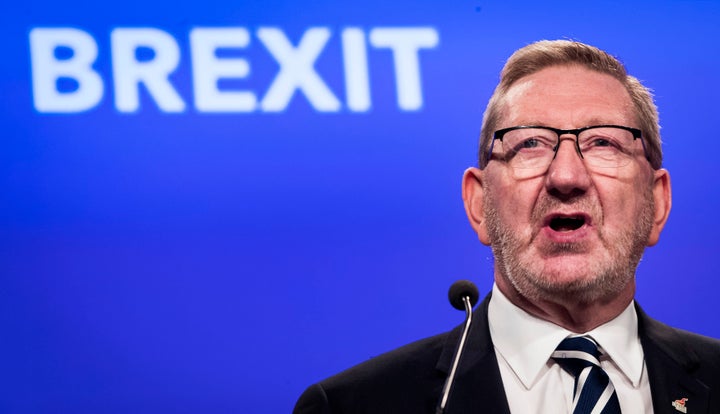 He added: "The fact remains that workers in the UK have among the poorest protections in Europe, thanks to opt-outs by successive Westminster governments. This announcement changes that woeful situation not one jot."
Matthew Fell, the CBI's UK chief policy director, gave the announcement a lukewarm welcome.
"Businesses have been clear that they are not looking for a race to the bottom on standards," he said.
"Critically, this new approach maintains a key role for Parliament in assessing whether any future measures on workers' rights are appropriate for the UK or not."
Lindsay Judge, senior policy analyst at the Resolution Foundation, however, added: "The announcement of how decisions on matching future EU labour market rules will be taken provides welcome clarity.
"But it also shows that we are set for a fundamental shift after Brexit, as we move from shared minimum standards to setting our own new rules."
The Work Life Balance Directive and the Transparent and Predictable Working Conditions Directive - the first two EU rules to be considered - would introduce new rights for parents and carers and provide more stability for casual shift-workers.
"When it comes to workers' rights this parliament has set world-leading standards and will continue to do so in the future, taking its own decisions working closely with trade unions and businesses," May said.
Business Secretary Greg Clark, who has led negotiations for the new workers' rights plan, said: "The United Kingdom has a proud tradition of establishing and improving the rights of working men and women from Shaftesbury's Factories Acts, through William Hague's Disability Discrimination Act to the Minimum Wage introduced by a Labour government, bolstered into the national living wage by a Conservative government.
"While the EU sets minimum requirements in many areas of workers' rights, time and again the UK has led the way and chosen to exceed them. We are determined to maintain this record of leadership outside the EU.
"Yet it is a fact that some people felt that the rights of workers would not be adequately addressed, so as part of the Withdrawal Agreement Bill we will ensure Parliament is given a vote on the action Government will take in response to changes to EU legislation on workers' rights."