Universities as well as grammar schools will be put at the heart of Theresa May's controversial drive to build "true meritocracy" in Britain, it emerged today.
In the Prime Minister's first major domestic policy speech, she will vow that universities will only be allowed to charge higher tuition fees if they agree to set up a new school or sponsor underperforming ones.
Unis will not be given permission to jack up fees from £6,000 to £9,000 unless they create new schools or sixth form colleges or put funds into local schools that are failing.
The higher education move was part of a package of radical proposals unveiled by May, including an historic shift to allow more states schools to select pupils based on ability, rather than where they live.
Despite bitter opposition from Labour and teaching unions, the Tory government will allow the creation of a swath of new grammar schools – as long as they take a quota of children from poor backgrounds or adopt similar measures locally.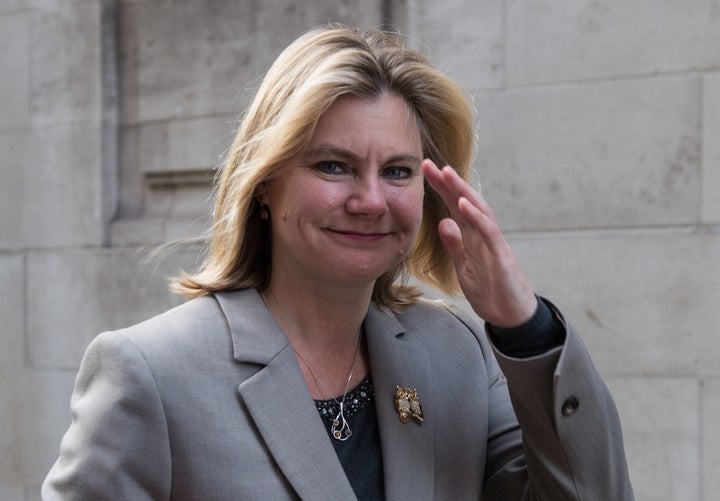 New or expanding grammars will be forced to either take a proportion of pupils from lower income households, or sponsor a 'feeder' primary school in poor areas or sponsor a currently underperforming non-selective local academy.
In a further controversial move, faith schools may also be allowed to increase the proportion of pupils admitted on faith grounds from 50% to 100%.
The package represents a revolutionary approach to increasing academic selection in England, with potentially thousands of new selective schools created across the country.
Any state secondary – whether traditional comprehensive, academy or Free School – will be allowed to pick pupils on ability, as long as they meet the strict requirements to help the disadvantaged.
There are currently 1.4 million more children in good or outstanding schools, but the PM will point out there are also 1.25 million children in failing state schools.
In a speech the British Academy in Central London, May will say:
"For too long we have tolerated a system that contains an arbitrary rule preventing selective schools from being established - sacrificing children's potential because of dogma and ideology.

"The truth is that we already have selection in our school system – and it's selection by house price, selection by wealth. That is simply unfair.

"That is why I am announcing an ambitious package of education reforms to ensure that every child has the chance to go to a good school.

"As well as allowing new selective schools we will bring forward a new requirement that means universities who want to charge higher fees will be required to establish a new school or sponsor an existing underperforming school.

"This is about being unapologetic for our belief in social mobility and making this country a true meritocracy – a country that works for everyone."
On the university reforms, Government sources said ministers will set out the new guidance to the independent Director for Fair Access (DfA), with a clear expectation that universities would have to contribute to "school level attainment".
This week it emerged that almost all universities will be allowed to charge the higher fees from 2017-18, but the new policy suggests they face brand new requirements.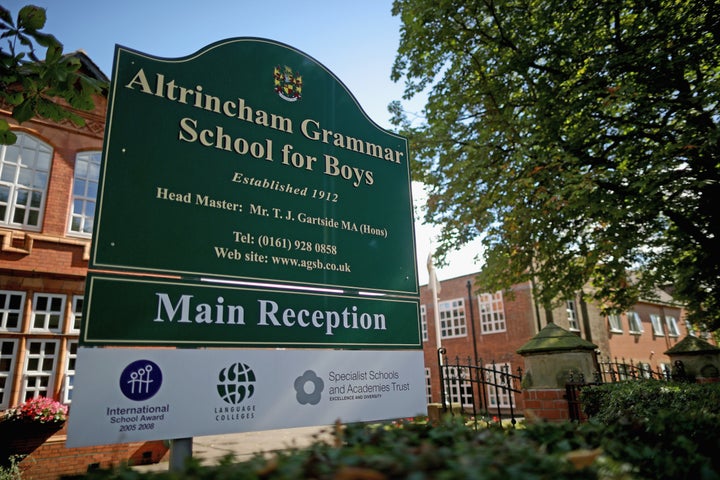 Oxford University, which last week reported the highest level of state school students for decades, will spend more than £13m on outreach and scholarships.
Under the new arrangements, universities would be expected to use their educational expertise to do more to raise standards in schools.
No.10 says that this will "create a talent pipeline, through which pupils from all backgrounds will have a greater opportunity to get the grades and skills they need to go on to university, and help universities in their efforts to widen participation of lower income students".
A number of top universities already have successful partnership arrangements with academies or free schools - and some such as King's College, London, and Birmingham University - have already established new free schools or sponsored existing academies.
As for new or expanding grammars, they will only be allowed if they:
- take a proportion of pupils from lower income households; or

- establish a new, high quality, non-selective free school; or

- set up or sponsor a primary feeder school in an area with a high density of lower income households; or

- sponsor a currently underperforming non-selective academy.
With a slender working majority of just 17 in the Commons and an anti-Tory majority in the Lords, May faces a tough battle to get the plans – which were not in the 2015 Tory manifesto - through Parliament.