Search "female football fan" in Google and you'll be met by a plethora of images depicting white, young, attractive spectators, usually sporting hot pants, a crop top, or both.
While this may be a true representation of some female football fans, we're willing to bet the majority of women at your local stadium do not look like this.
To diversity this depiction, footie fans and photographers Amy Drucque and Laura Blake have been snapping portraits at matches up and down the country for their stunning project This Fan Girl.
"When we go to matches, we see women from all different backgrounds, all different ages, sizes, ethnicities. I think it's really important to highlight the inaccuracies and celebrate female football fans in all forms," Drucque told HuffPost UK.
"We were so excited when one of our images got into the Google search results - we're starting to break through the wall of images of low cut, tight tops and inject some reality."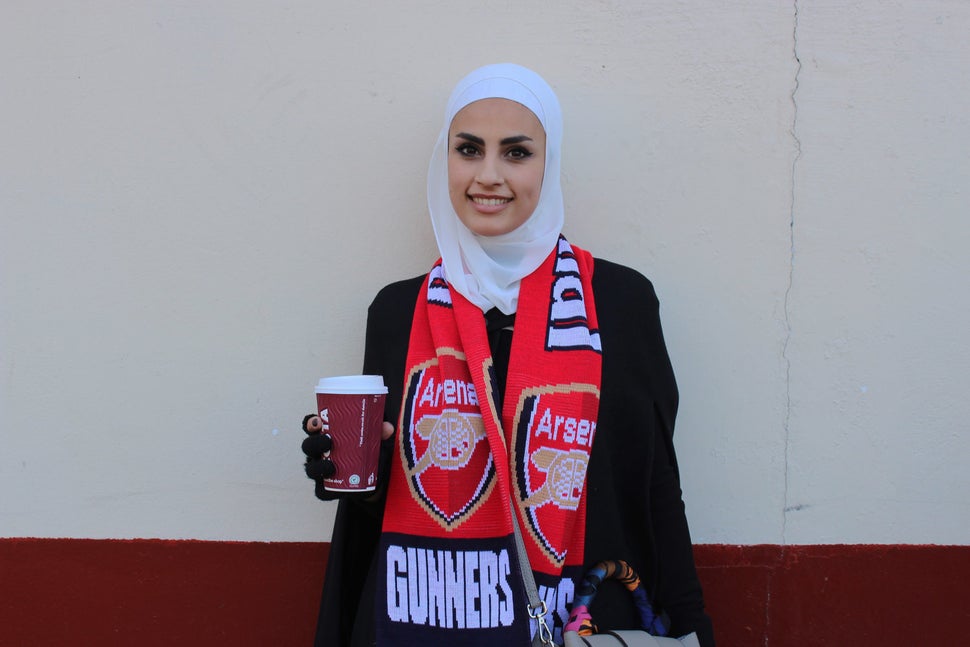 The pair started taking photos of fans back in August when they headed to the Emirates Stadium for the first match of the season.
"When we started the project, we just wanted to have a bit of a visual documentary - we hadn't really thought about what we wanted the project to achieve, it was purely just because we were interested in highlighting this growing fan base," Drucque said.
"Over the last few months, we've built up a real community of active, engaged fans through our social media.
"Girls and women will message us and say how much they love the pictures, and appreciate that we're talking and representing them so positively."
The feedback has made the pair realise there is a need for a community space for women who love football.
"That's what we'd love to achieve - to encourage more women to go to games and have a voice within football," Drucque said.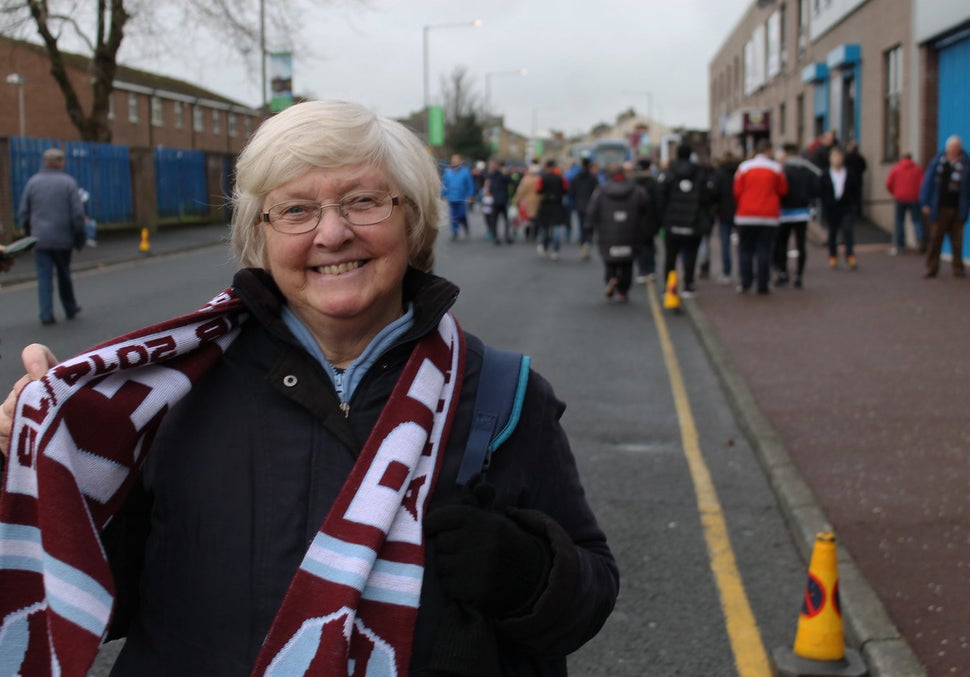 In order to take their project to the next level, the friends launched a Kickstarter campaign to raise money to turn their photos into an empowering exhibition.
They're now preparing for the big event, having raised more than £3,500 in donations.
Drucque hopes the show will help to change perceptions of female football fans further, both online and at stadiums.
"We find that so often it's all too easy to ridicule or play down our opinions about the game, which can make women not want to participate in discussions, or even go to a game," she said.
"I think for too long football has been wrapped in the bubble of being 'a man's game, for men'. We want to break that down a bit."