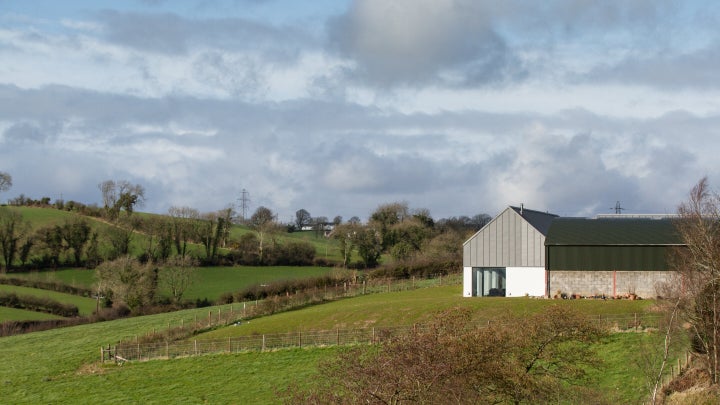 Drum roll, please! The house of the year has been named by the Royal Institute of British Architects – and it's a simple grey house in Co Down, Northern Ireland.
RIBA said the house was the UK's "best new architect-designed build" in 2019. What's so special about it, you ask? It's built on a former farmstead, and has white concrete walls, tall ceilings and three bedrooms overlooking a courtyard garden.
The furnishings are minimal – though, we've spied a pair of super luxe emerald green sofas – and there's an open plan kitchen and barn adjacent to the house.
It's the home of couple Sylvia and Michael, who say it's a "joy" to live in. "From seeing the soaring bedroom ceiling on wakening, being surrounded by the gentle landscape in the kitchen during the day, to enjoying the sunset in the top room," they said.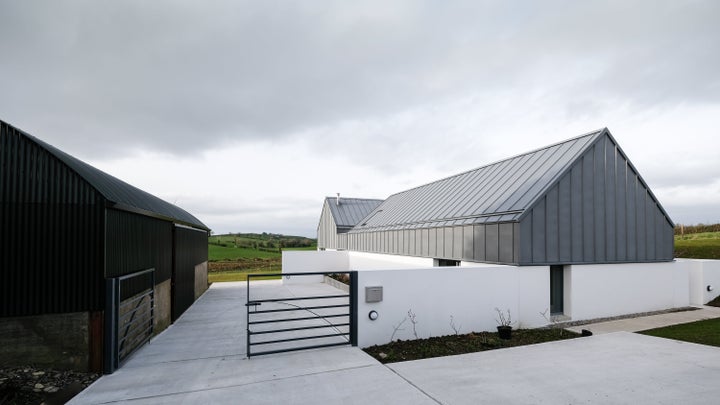 The house was designed by architects McGonigle McGrath. House Lessans was revealed to be the winner of the award in an episode of Channel 4 Grand Designs: House of the Year.
The low-cost materials used and the "simple arrangement" of rooms were praised by RIBA as being 'outstanding quality' on a budget.
It cost £335,000 to build, with money saved by installing fixed windows, rather than pricier bifold doors, and cheap concrete bricks for the external structure.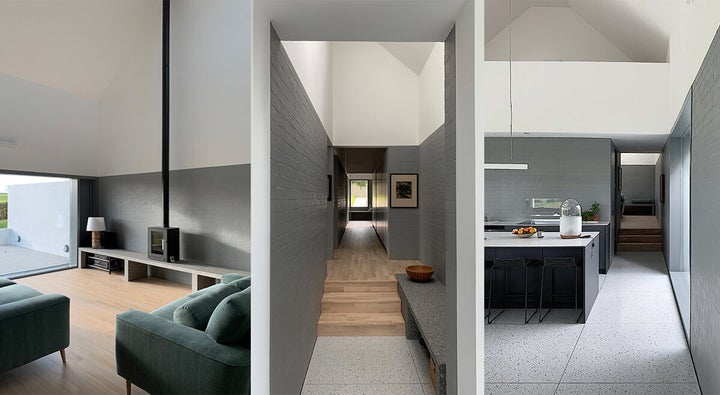 The president of RIBA, Alan Jones, said of the house: "It demonstrates that life enhancing architecture does not have to cost the earth. McGonigle McGrath have used simple and cheap materials to create a truly bespoke home.
"Even with the tightest of budgets, House Lessans shows that a dream home, designed by a talented architect, can be a reality."