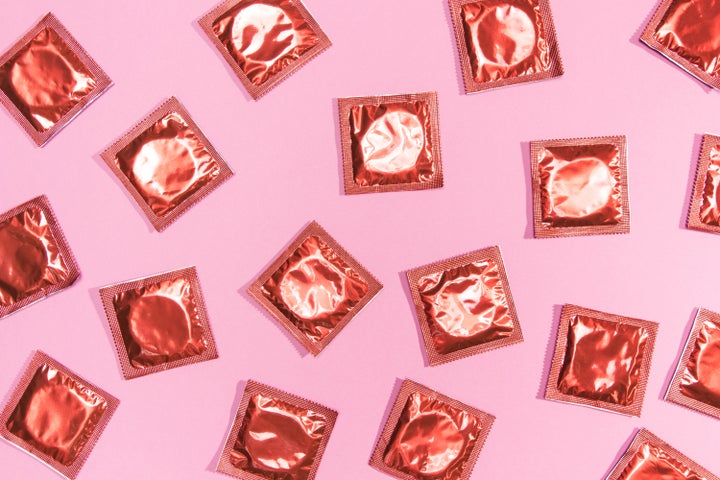 New YouGov Surveys research has been diving head first into our sex lives and sexual history – and we've been left seriously surprised by their latest findings.
Of 4,006 Britons surveyed, 63% disclosed the age they lost their virginity at, 6% said they had not lost their virginity, 22% preferred not to say, while 10% couldn't recall.
And it's safe to say that the results from those who were willing to share are very mixed.
YouGov Survey's results revealed that one in five Britons (19%) who were willing to say when they lost their virginity confess to having done so when they were under the legal age of consent of 16.
However, the average age Brits revealed they'd lost their V at was 17 years, with half of Britons having sex for the first time between the ages of 16 and 18.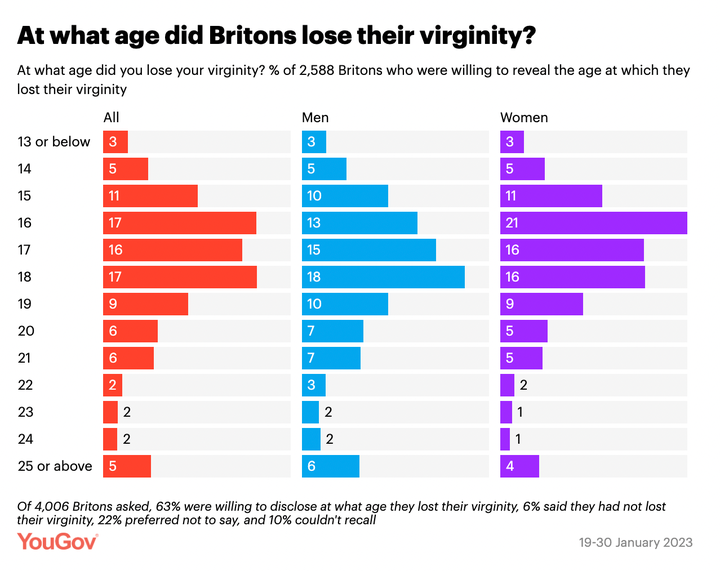 One in six (17%) lost their virginity at the age of 16, with similar numbers doing so at age 17 (16%) and age 18 (17%).
Almost four in five (78%) say they had slept with someone before they turned 20, with 82% of women who opted to share the information saying they had lost their virginity before their 20 birthday compared to 73% of men.
Unsurprisingly, the age people lost their virginity varies depending on the generation the person in question is part of. Britons aged 60 and over are more likely to have had sex for the first time later than younger generations - the median age for the eldest age group is 18 compared to 17 for all other age groups.
Meanwhile, one in five of those in the under-40 age groups (21-23%) say they lost their virginity before their 16 birthday compared to 14% of those aged 60 and over.