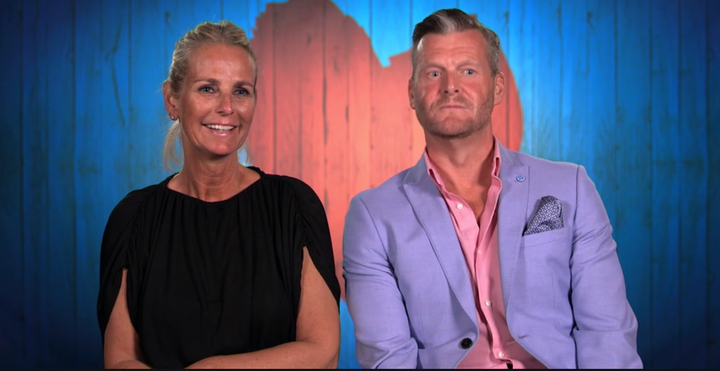 Loneliness doesn't necessarily mean being alone; sometimes, you can be lying in bed next to another person and still feel emotionally isolated.
On Celebrity First Dates Hotel, TV star Ulrika Jonsson shared her experience of being in a lonely relationship.
"When I finally opened up to one friend about my marriage breaking down, she said to me: 'Oh Ulrika, you must have been so lonely.' It had never occurred to me that I was lonely because I was never alone," Jonsson said on Channel 4′s Stand Up To Cancer special. "I'm never alone, there's children, dogs, you know. But being lonely is a different thing."
Her candour has sparked other people to share their experiences. Rose, 25, from Manchester, tells HuffPost UK she feels lonely in her current relationship since moving cities with her boyfriend.
They live in an area where he has family and friends, but she has few connections outside of the relationship. "I'm working freelance, often with shifts all over the place which has made it hard to get involved in anything," she says.
Rose's partner has depression and anxiety and trying to help can sometimes increase her own feelings of loneliness, she admits.
"It feels taboo to say that I am always second place, if he's having a bad day I don't want to add to it so I hide my problems or if I'm struggling. I'm lucky to have friends I can always text or call, but it's not always the same," she says.
"People often talk about depression, it's brilliant that the conversation has become more open, but there isn't much around what it's like to be in a relationship with someone suffering from long term mental health problems."
Paris Chanel, 27, from Tennessee, US, can also relate to Jonsson's comments, saying she's never felt so alone than she did while in a former relationship.
"I felt I was competing with so much in his life," she says. "You can give a person all of you and be everything that they want and need and still not be enough."
Chanel says it was hard to leave because she loved her partner and felt "in too deep", but she did eventually decide it was time to walk away.
"That relationship did teach me a lot and I have vowed to put me first," she says. "I have now been single for four years – I had to learn to love myself over again."
Feeling like you can't really talk to your partner, hug them or go to them for support can be signs that you're lonely in your relationship, says Relate counsellor Barbara Honey.
"Perhaps you spend time together but you're always focussed on the children or your partner seems more interested in their phone than in you. You may experience a feeling of emptiness and feel like you don't really know your partner any more," she tells HuffPost UK.
To overcome loneliness, she says it can help to think about what made you feel connected to your partner in the past.
"Was it sex, laughing and joking, or watching movies together? If you can identify what's missing you can describe it to your partner, which may help them understand," she says. "Talking to them may seem daunting, particularly if they've been distant recently, but it should either help you to reconnect or make you realise that things really aren't working."
It may be that your partner is feeling the same way or that they hadn't realised how you're feeling, she adds. "If talking is proving difficult, you may want to suggest going for counselling."