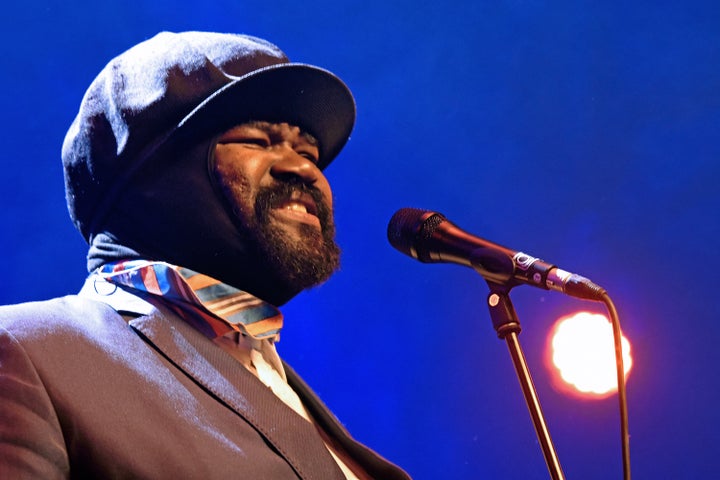 Gregory Porter is a Grammy Award-winning jazz musician and actor, best known for his song Liquid Spirit which was featured on the Avengers: Age Of Ultron soundtrack.
He's currently promoting his new album Christmas Wish and has recently appeared on This Morning, The One Show, and BBC Breakfast to talk about the album and what it means to him.
The album is deeply personal to the singer with the title song being a tribute to his mum and her kindness.
The 52-year-old said on X (formerly Twitter): "Christmas Wish is a tribute song to my mother, she would cook the most fabulous dinner for the holidays, we would pray over the food, then she would give it away and we would eat left overs."
He added: "It was such an honourable thing and a great memory, so I have to put that memory in a song."
With early reviews of his album describing it as a "soulful, festive gift", it seems that Porter is well on his way to a successful Christmas season – but fans can't stop asking one question as he appears in various interviews: what's the story behind his flat cap hat?
The flat cap – specifically a Kangol Summer Spitfire – has been present throughout most of his career and has been modified to cover both his head and the sides of his face.
Why does Gregory Porter always wear a hat?
As ubiquitous as Porter's hat is, it initially wasn't a style choice.
Speaking to Jazz Weekly way back in 2012, the singer admitted that it had a real, practical purpose, saying: "I've had some surgery on my skin, so this has been my look for a little while and will continue to be for a while longer. People recognise me by it now. It is what it is."
He also told The Metro: "It started off covering some scars from surgery but it's become my style. I was in Denver and it was cold. I was wearing five layers of clothing and I wore a hat.
"It warmed up and I thought, 'Actually, this is comfortable, this is a look.' I started to sing in a jazz club in Denver and people were like, 'Oh yeah, that's the guy with the hat.' So it became a thing."
It's fair to assume that Porter has leaned into this trademark look and, why not? He looks great in it.
Update: the headline of this article originally referred to the style as a balaclava hat.