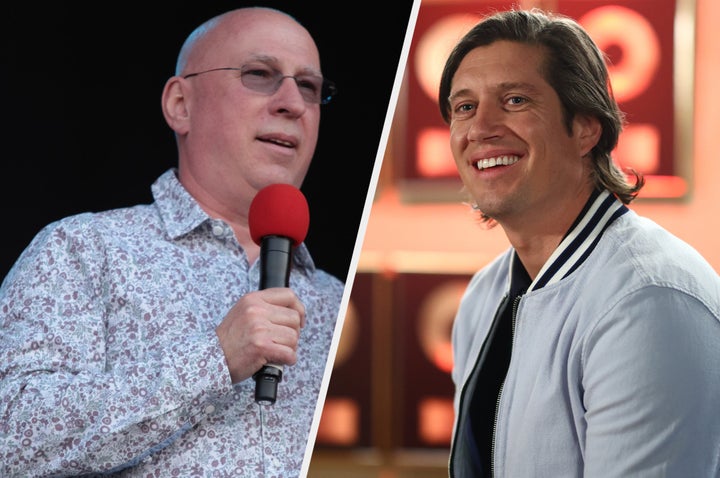 According to RAJAR (Radio Joint Audience Research), since Ken departed from his show in March after 30 years, Vernon hasn't managed to retain all of his predecessor's 8.2 million listeners.
However, Vernon said that a "dip" was "to be expected".
Speaking to Radio Times magazine, the presenter insisted: "There was a dip when Ken Bruce left, but that's to be expected.
"Ken's a radio icon and there's a lot of love for him. That's proven by him taking some of the audience with him to Greatest Hits, which is fabulous for him."
Staying positive, Vernon continued: "But since that dip, figures have stayed steady, so I'm pleased.
"It feels like I'm chatting to a load of mates. When the fader's down, it's me on my Jack Jones. When it's up, 6.9 million people from all over the UK and Europe cram into the studio. That's mind-blowing – but you can't take it too seriously."
It was announced in February 2023 that Vernon would be replacing Ken on the popular radio slot. At the time, Vernon said working for Radio 2 was "a dream come true".
"I'm absolutely over the moon to be handed the microphone to present the mid-morning show on Radio 2, and what an honour to follow in the footsteps of the mighty Ken Bruce," Vernon said.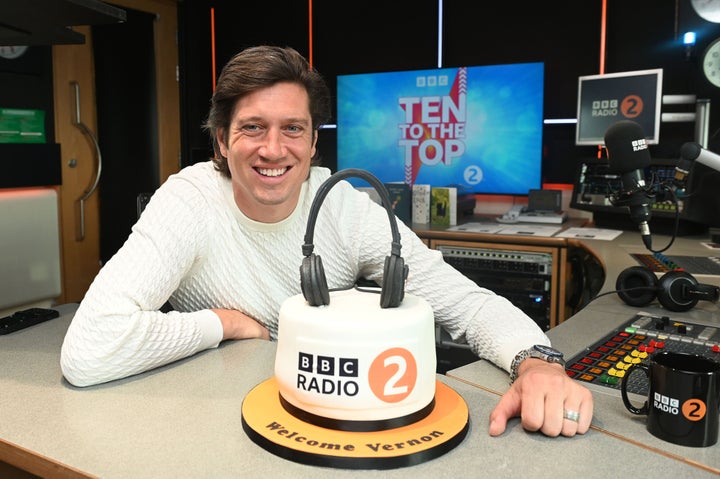 Ken spent over 30 years hosting on the mid-morning Radio 2 slot. In April, Ken discussed his decision to leave with Radio Times, saying that he felt like an "afterthought" at the station in the lead-up to his exit.
"There were times when I felt I wasn't really noticed by either the BBC itself or some listeners," he added. "So I thought, 'I'm going to make these people appreciate me'.
"And having done that to my satisfaction, I felt it was time to give myself a little challenge, try something different, rather than become stale and wait for the axe."
He continued: "This is going back a few years, but there were times when all the publicity was about other presenters, people who were off the telly, and I wasn't mentioned at all. I was just an afterthought."
In June, the 72-year-old joined the Greatest Hits Radio. His show experienced a surge of listeners since his arrival and is now pulling in 3 million listeners, according to Music Week.
Ken said at the time: "I've always said that it's not really about the numbers and it's not, for me at least, but I'm delighted to hear today's news for the team here at my new home, Greatest Hits Radio."