Terrorists such as Jo Cox's murderer Thomas Mair are virtually impossible to detect and stop, an expert has warned, as Far Right extremists are "far more hidden" than religious extremists.
Thomas Mair was imprisoned for life this week for stabbing and shooting Cox as he reportedly shouted "Britain first!", a week before the EU referendum.
Mair had been communicating with White Supremacists as far back as 1991, when he described how "the White Race" faced a "very long and very bloody struggle". He amassed Nazi propaganda and memorabilia and was researching Far Right movements up until the day before he killed the MP.
But his neighbours were shocked the quiet, solitary man they knew, who enjoyed gardening, could commit murder.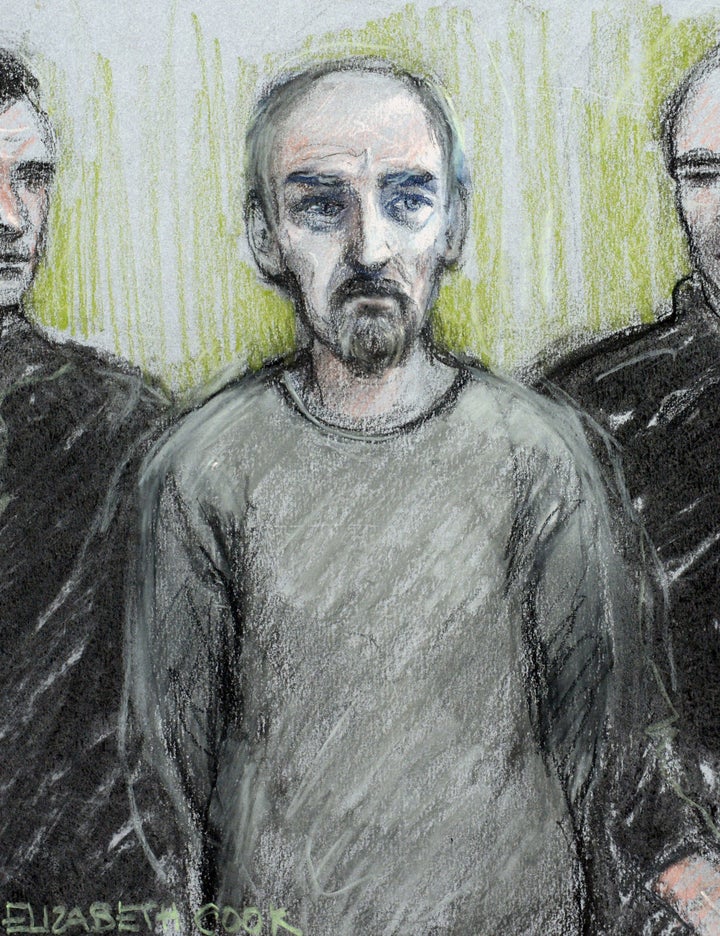 The conclusion of his trial triggered a wave of coverage over how attacks such as this could be prevented, and saw the police defending themselves against claims they did not take the Far Right threat seriously enough.
But experts on the movement told The Huffington Post UK that Far Right extremists were more likely to carry out "Lone Wolf" attacks, which can be harder to foil.
Prof Matthew Feldman, a Teesside University academic and expert in fascist ideology and the contemporary Far Right, told HuffPost UK: "How do you stop a cowardly and brazen killer like Thomas Mair? I just don't see it.
"[Mair's case] is the hardest thing to interdict or to solve, a single individual radicalised by what they're reading, often times online."
He warned this is exactly the type of attack Far Right extremists were most likely to carry out, saying: "We really don't see the type of group-based terror activities on the extreme right than we have seen like jihadi Islamist groups, like 7/7."
Prof Tahir Abass, a senior research fellow at defence think tank RUSI, said: "Far Right group members and violent extremists tend to be far more hidden among the general population.
"This does not make the job of detection any easier. It creates difficult challenges due to the scale of the complexities involved and the sheer resources that would be required."
He added Islamic extremists could be easier to detect as they were more likely to be in communities where the Muslim population is high - but this does not apply to the Far Right.
Prof Abass referred to a RUSI study from February, that found Far Right extremists in Europe were less likely to share their beliefs with family and friends.
That study also said authorities' intelligence gathering was better at catching religious extremists, noting Far Right extremists were much more likely to be caught by chance.
Excluding cases during or immediately following an attack, 40% of Far Right extremists who were exposed were only caught as they were being investigated for other offences.
By contrast, 88% of religious extremists were exposed because of specific intelligence.
Prevent, the government's anti-radicalisation scheme, has had a surge of referrals for Far Right extremism.
Dr Paul Jackson, a history lecturer at Northampton University and contributor to anti-fascist magazine Searchlight, feared authorities lacked the skills to deal with the breadth of the threat Far Right ideology could pose.
"While the focus on Islamist extremism has fostered a wide range of new resources, successive governments have failed to give relevant professionals an equally detailed knowledge of issues posed by extreme right groups," he said.
"Issues posed by the Far Right are quite diverse too, from the normalisation of racist views in schools, to street protests, to terrorism, at the most extreme. Prevent is not really equipped to deal with all these problems."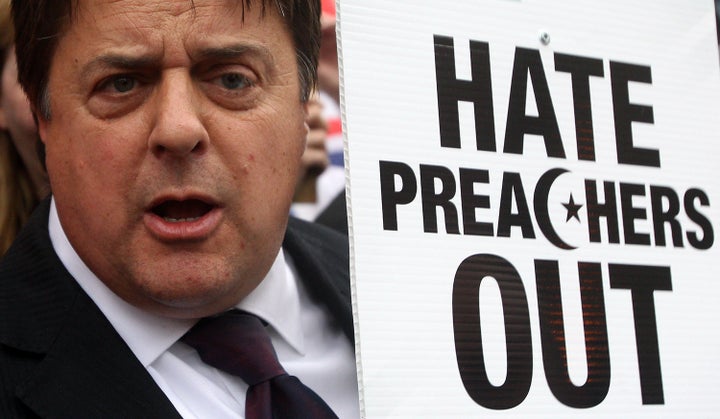 Prof Feldman said the Far Right had fragmented in recent years, which made it harder to monitor.
Whereas the National Front and the BNP previously acted as an overarching organisation for the movement, now a wider range of groups attract much smaller memberships, he said.
He added: "I think that poses more of a challenge. If you know where they are, you more or less know where their meeting places are, it makes it easier to keep one finger on their pulse."
The BNP used to warn its members not to march with other groups, Prof Feldman said, but now smaller groups like The North West Infidels urge their members to "go out and scream".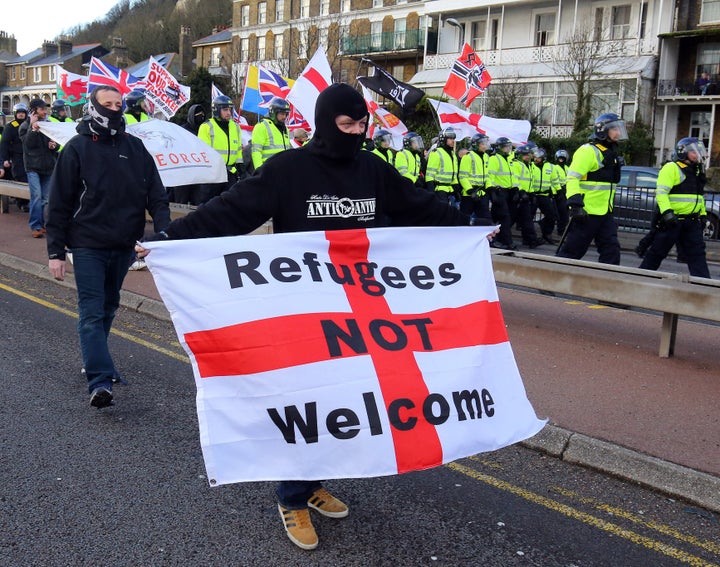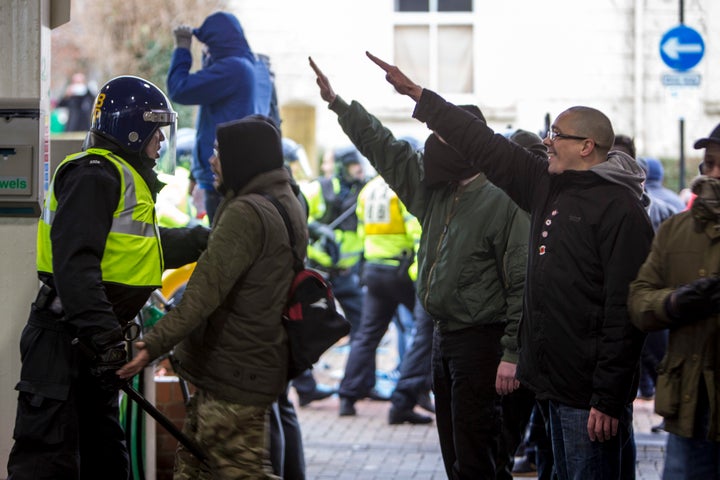 Prof Feldman added the Brexit referendum, during which Mair murdered pro-Remain Cox, had "galvanised" the Far Right.
He said: "It doesn't change their positions per se though it does prove that some of their views can have some purchase in the mainstream."
Dr Jackson said Far Right groups were longstanding opponents of the EU and the Brexit referendum made them "feel part of a wider campaign".
He said: "On the one hand, this did help them feel their views were becoming more acceptable.
"On the other hand, it simply shows that far right groups capitalise on evocative current affairs events and use them to try to develop greater credibility for their cause."
Prof Abass said: "In the light of recent political developments in Britain, the Brexit vote, and across the Atlantic in the surprising victory of Donald Trump, the political mood of the country has become more receptive to anti-immigration, anti-European and anti-Islam rhetoric that have increasingly become dominant."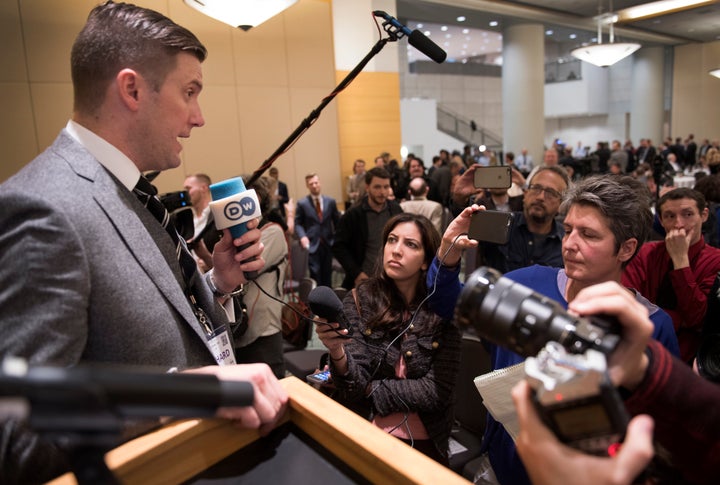 Prof Feldman saw an ominous portent in an event hosted by the White Supremacist think tank National Policy Institute, where its president Richard Spencer gave a speech that was greeted with Nazi salutes when he said: "Hail Trump! Hail our people! Hail victory!"
Prof Feldman said Spencer was "not running around dressed in paramilitary outfits... he's absolutely not the type of person you would associate with the Radical Right".
Warning this represented "normalising, mainstreaming" of Spencer's views, he said: "I have a feeling we're going to see a lot more of that in the next decade... Keeping our ability to be shocked by expressions racial and religious bigotry is important."
Popular in the Community