The former Ukip leader features alongside other finalists including US President-elect Donald Trump, Russian President Vladimir Putin, scientists who have developed technology to edit DNA, and Beyonce.
Announcing the 11-strong shortlist, chosen by Time editors, the magazine said: "As head of the UK Independence Party, Farage was a face of the successful campaign for Britain to leave the European Union, positioning the referendum as the start of a global populist wave against the political establishment."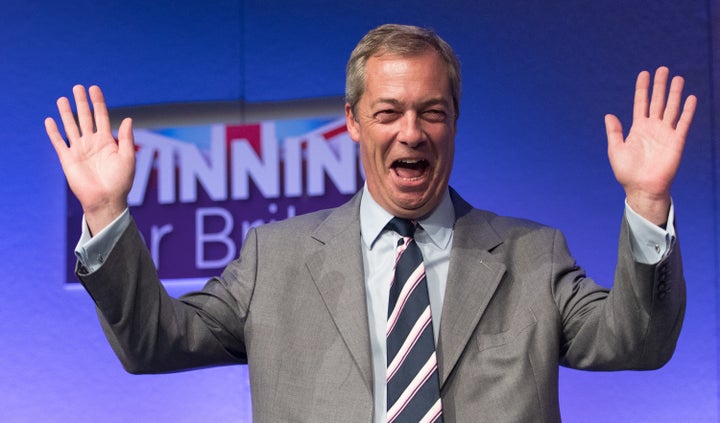 Previous winners range from the likes of Adolf Hitler and Joseph Stalin to Barack Obama and Angela Merkel.
The winner will be announced on Wednesday, but here at The Huffington Post UK we thought perhaps there were a few people who had been missed off the list.
Who do you think deserves the title of Alternative Person of the Year 2016?
Related