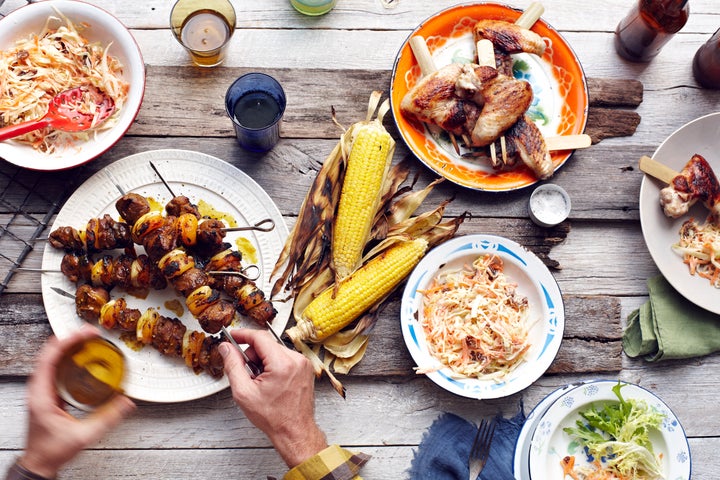 Whether you've been having pre-dinner drinks, Zoom discos, balcony BBQs, solo gigs, or neighbourly garden catch-ups, it looks like the sun is set to shine again this bank holiday weekend.
Those lucky enough to have outdoor space might be thinking about alfresco dining and firing up the grill, but for those not blessed with gardens there are still get arounds to ensure maximum sunshine and good food.
Barbecues are supposed to be a time for getting together with friends and families, but since seeing them in-person is off the cards. why not try something different? From buying better ingredients to menu planning and making playlists, here's how to have the best lockdown barbecue.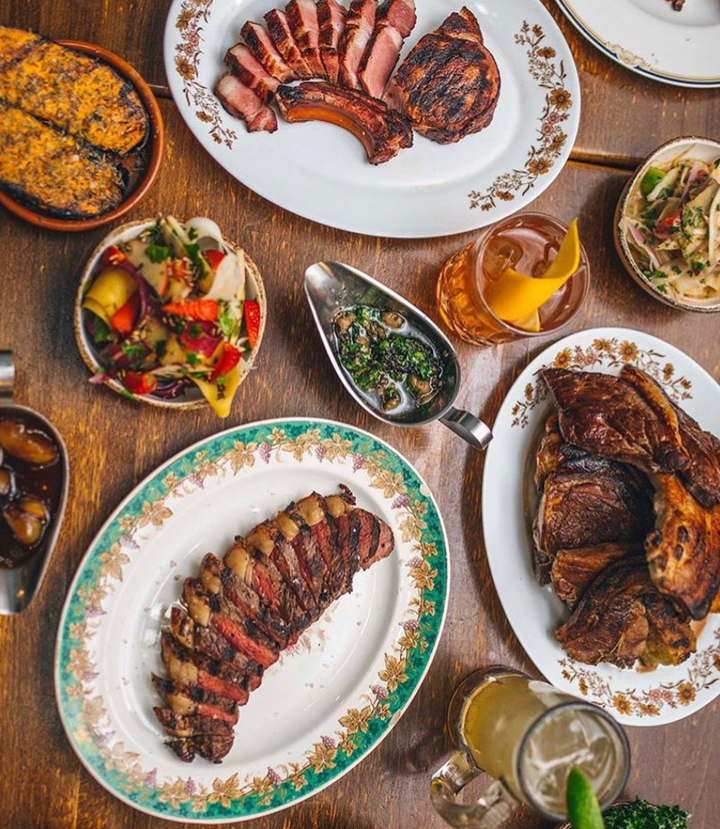 Menu plan ahead of time.
The centre of every barbecue is the food, so why not use your time wisely to write down what you want to eat and cook? Being organised and planning out dishes might seem over the top for a humble backyard barbecue, but it's a great way to ensure you have all bases covered and you're not overcooking.
We know it's not always possible, but if you can, shop locally and seasonally. Opt for butchers and they'll be able to guide you through any questions or dilemmas you might have. "Regarding meat, buy the very best that you can," advises Gordon Ker, owner and founder of London steak and chophouse Blacklock, which has launched its own meat hamper. "Ask your butcher where the meat comes from, how long has it been aged for, and what the breed is."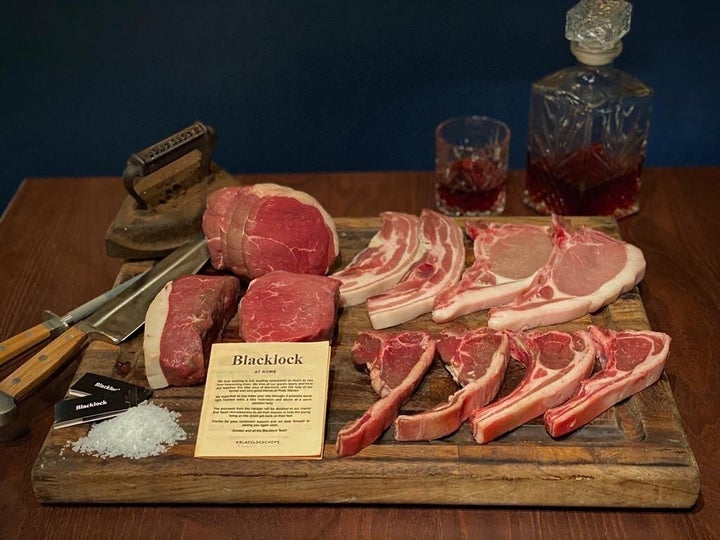 Pen a virtual date in the diary.
Mass gatherings and family get-togethers might be prohibited right now, but there are still ways to feel connected even when we're miles apart. Coincide with other friends who are planning time in the sun and plan a group video session together. Try prepping, cooking and eating together, so it feels as if you're in the same space. Sure, it won't be the same as actually seeing each other IRL, but it'll feel less lonely and it's still a good chance to catch up.
Dance, dance, dance.
Set the mood with the right tunes, you can even team up with friends and family to create a collaborative playlist on Spotify. Prepare for an all-night dance-a-thon or a big musical clash that can make or break a quarantine family: you decide.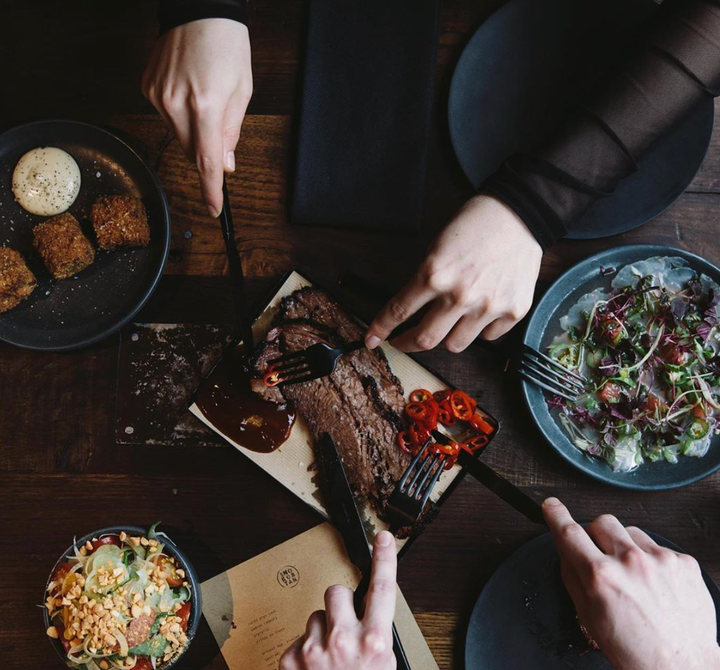 Go low and slow for meat.
Typically, meat gets all the limelight when we think about barbecues, it's worth keeping quality over quantity in mind. Lamb, chicken, and pork can work well being brined and marinated beforehand.
"Use aromatics such as rosemary, garlic, lemon, olive oil. Put it in the fridge for a day to really maximise on flavours," suggests David Carter, owner and chef of London-based barbecue restaurant Smokestak. "But, for good beef a little bit of sea salt goes a long way, you needn't fuss over too much."
With everything in place, now we're cooking. It's important to check temperatures and one of the biggest mistakes grillers tend to make is to start cooking too soon. No matter what you're cooking, wait until the flames die before you start loading your ingredients.
"Gently does it when it comes to meat. Start low and you can always gradually build the heat," Carter advises. "When you go in too hot there's no going back. Grilling is all about patience, you shouldn't go too fast with it and learn to take your time."
Give the sides time to shine.
What's a burger without a side salad? Or, pulled pork minus the coleslaw? Don't overlook the sides, they're just as important as the main event and deserve your attention too. And if you're vegetarian or vegan, make them the main event.
"You need three to four sides max at a barbecue," explains On The Side cookbook author and food writer Ed Smith. "A leafy salad, potato side (probably lukewarm or cold salad of boiled baby potatoes, dressed as you see fit), and something that's been charred on the barbecue slathered with butter, olive oil. This weekend, try charred vegetables such as asparagus, courgettes, hispi cabbage, and corn on the cob."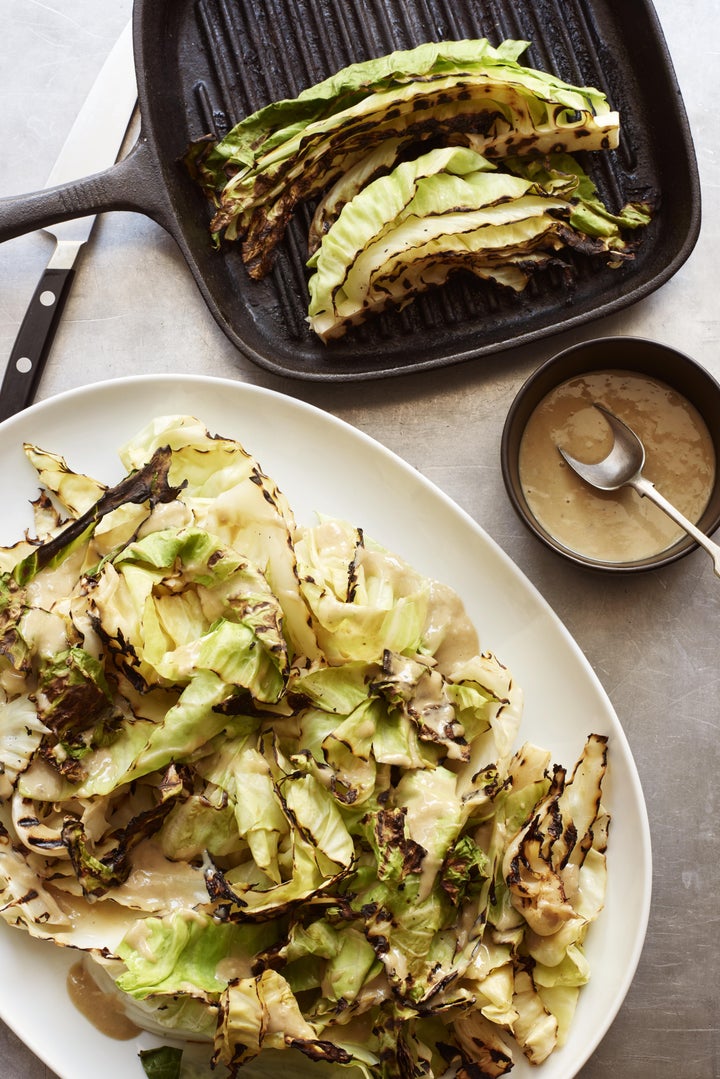 Drink it all in.
As we welcome the warmer weather with open arms, cool yourself down with refreshing cocktails that you can easily rustle up using whatever bits you have in your drinks collection. Nothing says 'cheers to the weekend' like a virtually raised glass.
"Go for something with acidity to cut through, or tannins that marry with the protein," recommends Ryan Chetiyawardana, owner and bartender of Lyaness Bar in London. "Citrus, teas, fortified wines all are great ingredients to reach for. Keep it light though. Think: whisky highballs or spritzes to match the day drinking."
For a stress-free party beverage whip up a big batch cocktail that can last all day long, which saves time and effort.
"Careful of ingredients that are more sensitive as they'll fall flat over time," advises Chetiyawardana. "Think about the way you'll be serving them. Punches are great for a big group, whereas bottled batches that can be topped up with a mixer are ideal if drinks are sporadic."