An adorable toddler can barely go anywhere without his four pug puppies following very closely behind him.
Whether he's crawling around the house or playing in the garden, Louie Flynn is the leader of Bee, Ethel, Betty and Stanley the pugs.
But nothing seems to faze the toddler from Scotland as he calmly lets the pupsm jump on him, chase him and play with him.
In one of the latest videos, Louie can be seen crawling across the floor in the kitchen with two pugs accompanying him closely on either side, before he gives in to their attention and strokes them.
The close bond between the toddler and his pugs is documented on the PugsnKisses84 Instagram account.
It's clear the feeling between the pugs and Louie is mutual.
Is there anything much cuter than that?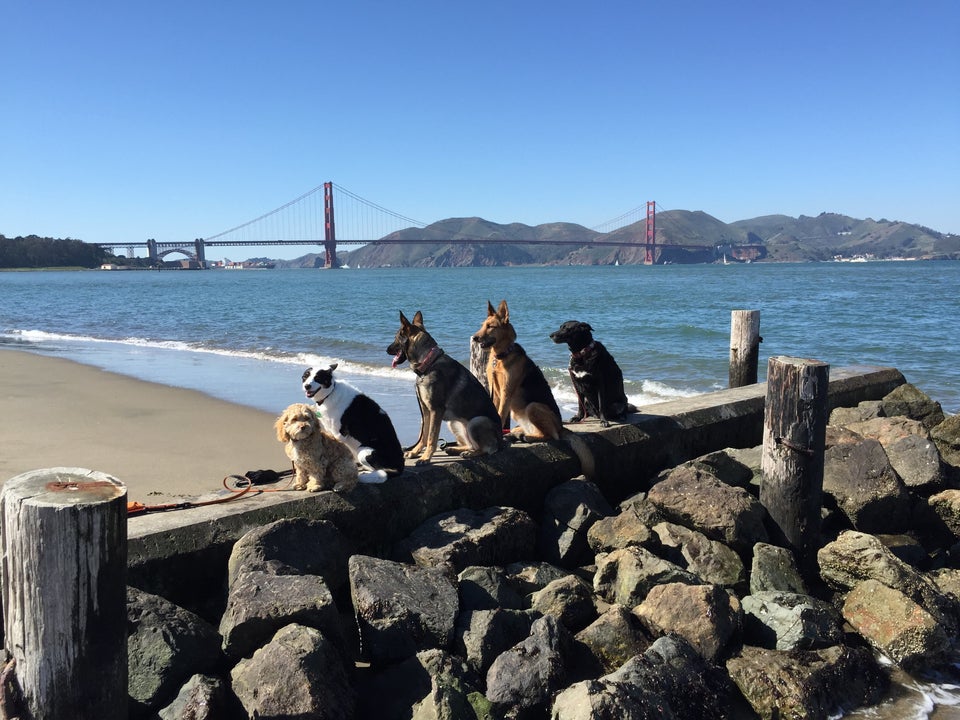 Dog Walker's 'Pack' Gives Us Serious Squad Goals