Every nursery in the country should have a qualified teacher to help children develop key skills like speech and language, a leading charity has said.
Thousands of toddlers are struggling to keep up with their peers as parents are unaware of the importance of pre-school development, Save The Children warned.
The charity, which worked with leading scientists and psychologists for its latest report, warned a lack of focus on pre-school learning can affect children's lives "for decades".
"Toddler's brains are like sponges, absorbing knowledge and making new connections faster than any other time in life," said Save The Children's director of UK poverty Gareth Jenkins.
"We've got to challenge the misconception that learning can wait for school, as, if a child starts their first day at school behind, they tend to stay behind."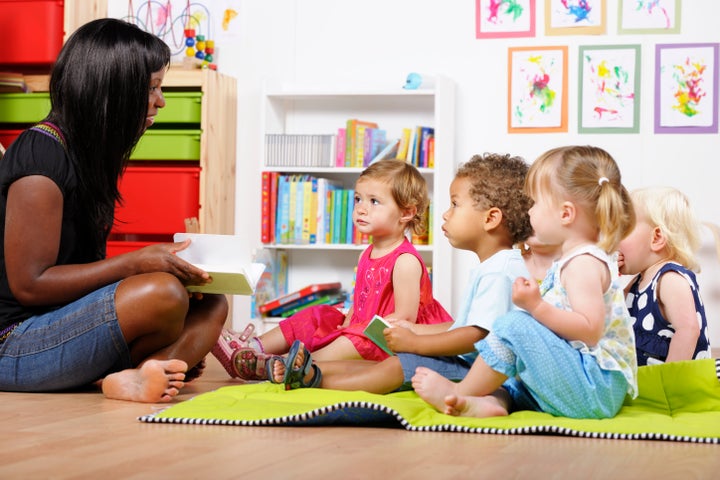 Last year almost 130,000 children in England were falling behind with language abilities before they even reached school, according to Save The Children.
This means six children in every reception class struggled with their early language skills.
The charity teamed up with scientists and psychologists to emphasise the importance of learning in pre-school years as a "critical opportunity" to develop key skills.
In the briefingt, neuroscientists explain how toddlers' brains form connections at double the rate of adults'.
As part of the report, Save The Children conducted a small-scale poll of 1,000 parents to learn about expectations around children's early learning.
Of those surveyed, 47% of parents said they hoped their child would know 100 words by their third birthday - but this is only half of the recommended amount.
Just over half (56%) of parents said they didn't have enough help and advice to understand their child's early learning.
The charity concluded from the report that every nursery should have a qualified early years teacher to support children and their parents with early learning.
Jenkins added: "To tackle the nation's education gap, we need a new national focus on early learning to give children the best start – not just increasing free childcare hours, but boosting nursery quality to help support children and parents with early learning."
Education and Childcare Minister Sam Gyimah said the Government is making a significant investment in the early years sector.
"We know that 80% of children are achieving the expected communication and language skills by age five - an increase of 8% since 2013," she said.
"But we are determined to go further.
"That's why we provide funding for course fees and bursaries for eligible trainees, and are also supporting employers to help with their staff training costs."
Neil Leitch, chief executive of the Pre-school Learning Alliance, said: "We welcome this report's focus on the importance of high-quality early years care and education, and in particular, the recognition that the idea that learning starts at school is an outdated misconception which should be challenged.
"As this research shows, the first five years of a child's life are crucial to their long-term learning and development, which is why it is so positive that - as demonstrated by recent Ofsted statistics - the quality of early years education in England is better than ever."
On the call for qualified teachers in every nursery, he added: "Research has shown that a graduate-led workforce can have a significant positive impact on children's early learning outcomes, and so we welcome any initiatives that support the sector to attract more graduate practitioners."
Save The Children is now starting a petition to ask the Government to invest in nurseries.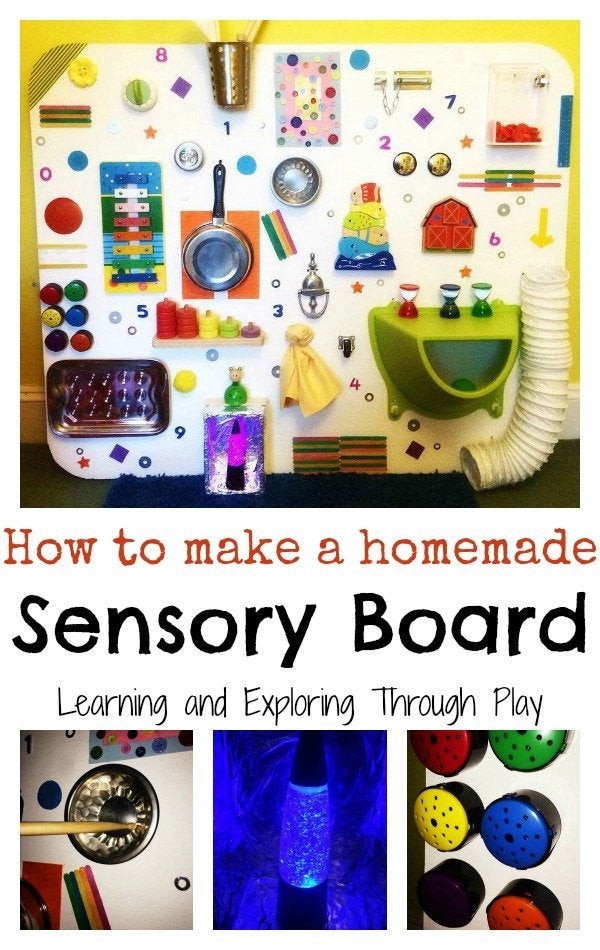 20 DIY Busy Board Ideas To Keep Your Busy Toddler... Busy
Related