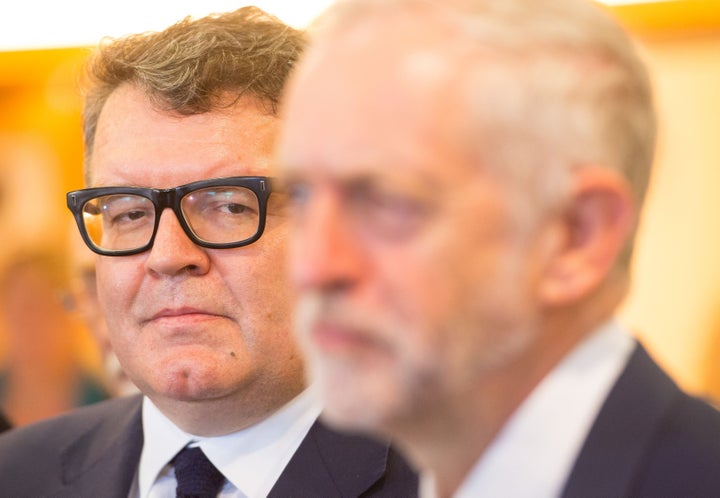 In a tense meeting, the deputy Labour leader told Corbyn he had to go for the sake of the party, sources told HuffPost UK.
But the Labour leader refused, and said that he had the support of the party membership.
Watson said that a leadership challenge was now inevitable and urged the party to choose wisely because it was "a very serious and responsible thing our members have to do".
"My party is in peril, we are facing an existential crisis," Watson told the BBC. "I'd like to apologise to the country for the mess they are seeing in Westminster right now."
He said he wanted a "negotiated settlement" that would have seen Corbyn step aside, but "I'm afraid Jeremy is not willing to discuss that with me."
"It looks like the the Labour Party is heading for some form of contested election.
"I just don't want us to be in this position because I think there are millions of people in the country who need a left leaning government, who can give people opportunity and right now we're not doing that."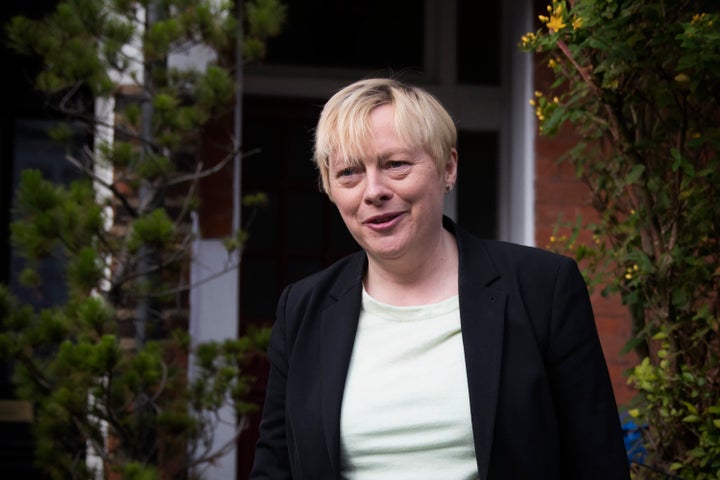 Former Business Secretary Angela Eagle is still set to challenge Corbyn, if he refuses one last appeal to step aside. Some trade unionists may ask him to go, but that's far from clear.
"She's our Angela. Our Angela Merkel, of the left. A trained economist. A serious leader for serious times," one MP told HuffPost UK. "She will run, it's just a question of timing."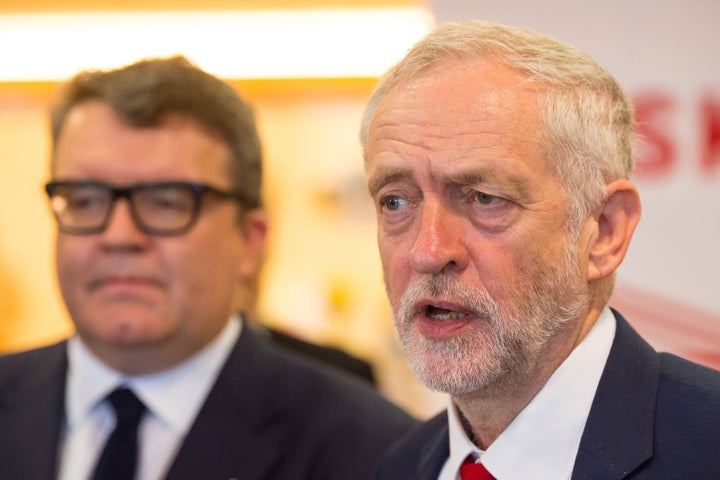 Watson told the BBC that he didn't want to stand himself: "When I ran for deputy leader I did say to our party members and trade unions that I believe my role was trying to bring the party together.
"I think the pre-requisite for being a deputy is that you never want to be a leader and I wouldn't be fair to our members, our trade unions, my family and myself if I did put myself forward, but this does need solving."
He added that even if Corbyn won a new mandate, it would be difficult to get a Parliamentary team together to support him.
"If Jeremy Corbyn wins again, the first test must be to rebuild a front bench. The country can see what's going on with Labour's front bench right now," he said.
"I will do my very best to try and make this work whoever wins that leadership election - but it's going to be tough."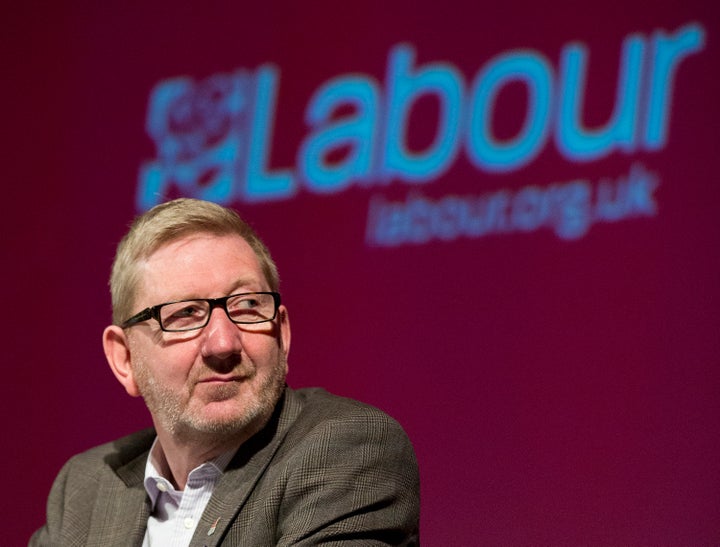 Allies of Corbyn rallied to his support, claiming that the 'coup' was running out of steam, and vowing that he would take on anyone who wanted to stand in a ballot of members.
Trade union leaders including Unite's Len McCluskey, have backed him to date.
Corbyn was elected by a landslide last year, winning 59% of voters of individual trade unionists and party members.
HuffPost UK has been told that "considerably more" than 15,000 new members have joined the party in the past week alone, with many wanting to support Corbyn but others wanting to oust him.
Shadow Chancellor John McDonnell pointed out that whoever challenged Corbyn, their voting record on the Iraq War would be a factor, as next week the Chilcot Report is published.
Corbyn loyalists pointed out that Eagle had voted for the war.
"There is a modern invention, by the Greeks," McDonnell told Sky News. "It's called democracy. What I'm trying to say to people is just calm down."
Trade union leaders issued a statement criticising MPs for 'denuding' the shadow front bench with resignations.
The statement didn't rule out a leadership challenge but insisted that MPs should respect the result whatever the outcome.
Len McCluskey, General Secretary, Unite the Union

Dave Prentis, General Secretary, UNISON

Tim Roache, General Secretary, GMB

Dave Ward, General Secretary, CWU

Brian Rye, Acting General Secretary, UCATT

Manuel Cortes, General Secretary, TSSA

Mick Whelan, General Secretary, ASLEF

Matt Wrack, General Secretary, FBU

Ronnie Draper, General Secretary, BFAWU

Chris Kitchen, General Secretary, NUM

The current crisis within the Parliamentary Labour Party is deeply regrettable and unnecessary. Last week's vote to leave the European Union presents the entire labour movement with unprecedented challenges. Above all, we need to be fighting to preserve our members' jobs, already under threat in several industries and across the public sector as a consequence. The government is in crisis, but already serious debates are taking place and decisions being made which profoundly affect the interests of working people.

Under these circumstances, our members and millions of others will be looking with dismay at the events in parliament. It cannot be right to seek to denude the Labour front bench at this time, when the government more than ever needs to be scrutinised and held to account by an effective and united opposition that does the job it is paid to do

Jeremy Corbyn is the democratically-elected Leader of our Party who secured such a resounding mandate less than ten months ago under an electoral procedure fully supported by Labour MPs. His position cannot and should not be challenged except through the proper democratic procedures provided for in the Party's constitution. We urge all Labour MPs to abide by those procedures, and to respect the authority of the Party's Leader.

While we have stated that we believe a Leadership election would be an unwelcome distraction at this time of crisis, if one nevertheless occurs through the proper procedures we would expect all parts of the Party to honour the result and pull together in the interests of the country, and working people in particular. The only party that can win for working people is a strong and united Labour Party.
Related