Party leaders will no doubt be wary of MPs who choose to ignore the orders that come down from the central office. Despite that, it seems they're here to stay. And after all, don't we all want politicians who represent the people that elected them, rather than being slavishly devoted to party interest?
The NHS is not for sale. Let me repeat that because David Cameron doesn't seem to be listening. The NHS is NOT for sale. His latest wheeze is to back an EU trade deal which threatens our health service and everything it stands for. The Transatlantic Trade and Investment Partnership (TTIP) has been described by War on Want as an 'assault' on society. This potential treaty with the US could essentially mean more NHS privatisation. It would allow American health giants to bid for NHS contracts then sue for millions if the government tries to ditch them. And it's yet another example that we can't trust Cameron to tell us the truth. No mention was made by him of the sell-off when he was out begging for votes during the 2010 general election.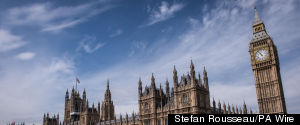 We're representing this cross-party backbench duo in their legal fightback against the Government over its scandalous Data Retention and Investigatory Powers Act 2014 - "DRIP". But why does all this matter? What's the problem with DRIP anyway? And what's driving Liberty and two elected representatives from opposite sides of the House of Commons chamber to head for the courts to challenge it?
Ultimate Fighting Championship (UFC) President Dana White has always said that the UK is an important market in the company's global ambitions, but to date, with only 10 events being staged in the UK since 2007, the UFC and the sport of MMA in general has not penetrated the mainstream.
Speaker John Bercow has recently commented that he would like to curb the "yobbery and public-school twittishness" displayed in the House of Commons. But bawling like toddlers fighting at a creche is not an activity exclusive to the mother of all parliaments. Around the world, elected representatives regularly shout, wail, make animal noises, cry and fight. Here are 10 examples...
Twenty seconds. That's all it takes to spin a digital roulette wheel. Twenty seconds and you're on the road to financial ruin, relationship breakdown and despair. These pernicious machines are destroying the lives of the poorest in society. Gamblers can bet £100 per stake on fixed odds betting terminals (FOBTs) whereas fruit machines have a limit of only £2. When you're on the minimum wage, £100 is a lot to lose. These high stakes make FOBTs a major source of profit for the industry and it's why I want their use curbed. Many addiction charities and MPs agree... Imagine my disbelief then to discover the Government won't act.
Thatcher's attacks on unionised industries devastated vibrant communities. The impact is still being felt, with high levels of unemployment and drug abuse. Her cull of manufacturing, mining, steelworks and shipbuilding led to the current unsustainable situation where our core industry is finance, with volatile banks run by questionable people.
Paedobritain has been trending not because there is moral panic but because many people are angry that large-scale child abuse has happened - sometimes involving prominent people - and there are still questions not being answered.
If we are to challenge a culture of abuse, we must listen to our children. We must also create a society where all are listened to, regardless of gender, class or race. Only then might such systematic abuses become a thing of the past.
The problem with politics at the moment is people saying we can't do things. We can't hold down student fees, we can't hold down VAT, we can't keep EMA. I don't agree. More than ever we need to do things that help people ease the burden on their household expenditure and reduce the squeeze the great majority are feeling. I have been spending a day in every London borough as part of my Tell Ken tour. Across the city, what I hear most about is transport issues - and the spiralling cost of fares.
Spying on lawyers, paying police officers, hacking phones, buying silence; as we listened to the litany of charges against News Corporation I think James Murdoch had also come to our parliamentary select committee to deliver his own message straight from the script of The Godfather
Moments of truth can define public lives. Single instances or images forever captured in the public imagination can cause people to be inextricably ...
At long last, then, the Labour Party is showing signs that it can get it right online. They will need to. A friend close to Tory Towers at Millbank told me earlier this year that tech-savvy Conservatives are "under the hood, developing big new ideas that could shape the next election".
Truly, this relationship has damaged our governance. It has infected every Party and made it ever more difficult to make complex but essential arguments on behalf of those unable to defend themselves against the mob. The tabloid press, its campaigns, its lack of ethics, its use of emotive rhetoric to advance its causes and its influence on government has changed our democracy for the worse. It is the responsibility of all political Parties, not just the government of the day, to turn their back on cheap tabloid headlines and act, for once, in the public interest.
Nobody has done more to bring the truth about phone hacking at the News of the World into the open than West Midlands MP Tom Watson.