Tommy Robinson will on Monday challenge a controversial football banning order which his lawyer claims is an "attempt to breach his right to freedom of speech" by preventing him from holding political protests.
Ahead of the landmark hearing, Robinson's lawyer, Alison Gurden, has claimed in a blog that the serving of the order by Bedfordshire Police is an "abuse of the legal process" and is being used as a "ruse to create an exclusion zone in Luton so that [Robinson] cannot undertake any political protests on Saturdays".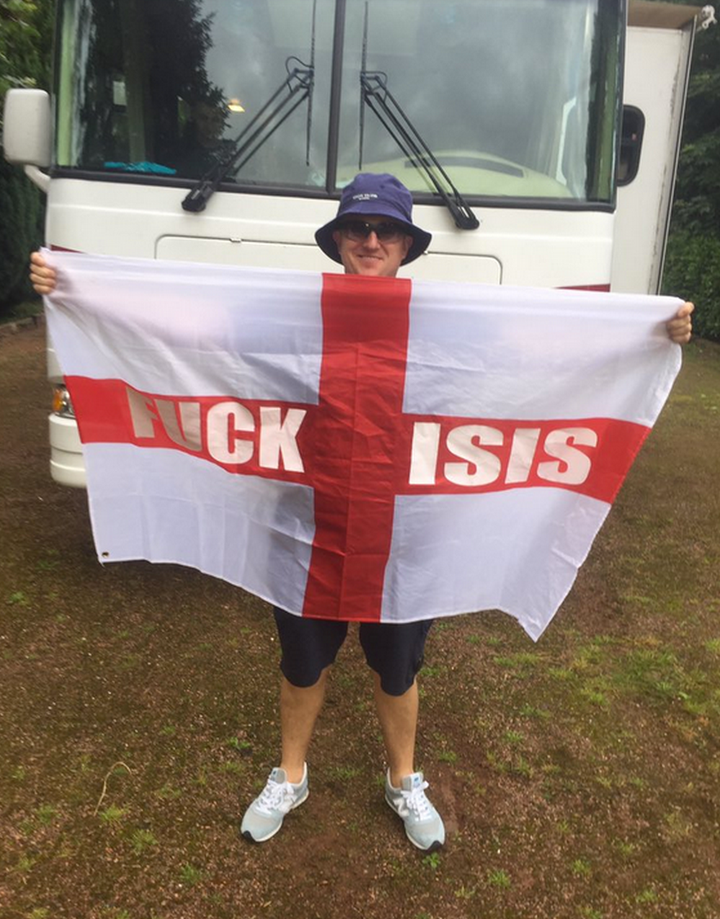 In 2011 Robinson was convicted of leading a street brawl with 100 football fans where he was heard yelling "EDL till I die", but it is believed he has not been convicted of any other offences relating to football violence since. That altercation involved Luton Town hooligans and Newport County Fans.
After arriving back in the UK days later, Bedfordshire Police again attempted to impose the order on Robinson at Luton Magistrates' Court, but he opted to challenge it, so another court date was set. Police argued that Robinson had "incited racial hatred" with his flag in France so bail conditions were imposed on him and his passport was seized so he couldn't return to France to watch further matches.
Gurden wrote after that appearance that she was "very concerned that the Chief Constable of Bedfordshire Police and the UK Football Policing Unit have equated Tommy Robinson's demonstration against a banned extremist terrorist organisation as being the same as showing hatred towards people of the Muslim faith".
Writing ahead of the Monday's hearing, Gurden argued that the "real instigator" of the application against Robinson is the Home Office through the UK Football Policing Unit.
"It is believed that the emergency provisions invoked during the Euro 2016 football tournament were used as an excuse to prevent Mr Robinson from travelling to France and also as a means of introducing the application for the football banning order," she wrote.
"Without these emergency provisions neither the police nor UK Football Policing Unit would have had grounds to serve the application on Mr Robinson."
Gurden said the Football Banning Order application aims to prevent Robinson from entering Luton for 12 hours on a Saturday when Luton Town FC are playing home matches, and attending games overseas where England is represented.
"Without a Football Banning Order the Home Office would struggle to find a legal mechanism to restrict Mr Robinson's movements, as his political protests are not unlawful. While some may not agree with his views, Mr Robinson has just as much right to lawful protest as any other individual or group," Gurden writes.
"Hence it is a logical conclusion that this application is made as an abuse of the Bedfordshire Police power as it is actually an attempt by the Home Office to restrict Mr Robinson's movement and expression of his political beliefs."
Gurden further advances her theory by critiquing the evidence against Robinson which includes a photo of him with his 'Fuck ISIS' flag while at Euro 2016.
"The police application says this action is likely to incite racial hatred. Clearly, protesting against a banned terrorist organisation which has infiltrated both French and British soil is not inciting racial hatred.
"Mr Robinson has never stated that he believes that ISIS is linked to the mainstream Muslim faith, but has linked it to islamic extremism, in the same manner that the former Prime Minster, David Cameron, referred to the "Evil of ISIS."
Gurden added that Robinson was not even at a football match when he was pictured with the flag - he appears to be at a camp site in one picture and on the street in another - or even in the same town in which the England team were playing.
She also stated that it could not be "argued" that the application was valid on the grounds of preventing Robinson from causing "violence or disorder" at football matches because police intelligence reports "had suggested" he would not attend Euro 2016 matches in the South of France "as he did not want to be in a position where his presence could be linked to any disorder".
On this basis, Gurden suggested Bedfordshire Police had placed "misleading information" before the court in order to "bolster this weak application".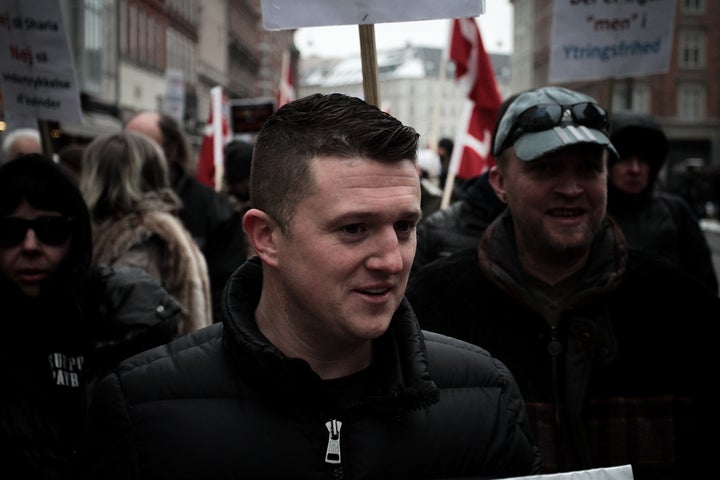 One example of this was how an earlier conviction for causing harassment alarm or distress was wrongly reported in Bedfordshire Police's application as a conviction for affray, Gurden wrote.
The charge related to Robinson confronting people burning replica poppies on Remembrance Day 2010. Gurden added in her blog that at least some of those present at that time were now "either facing charges or have already been convicted of supporting or inciting support for a banned organisation (ISIS)".
In recent weeks Robinson has also had a run-in with Cambridgeshire Police who removed him and his family from a local pub to prevent disorder on August 27.
In a video of the incident, staff at the pub can clearly be heard telling police that neither Robinson or any of his party had caused any problems and were welcome to stay.
Cambridgeshire Police later said 18 Luton Town football supporters had been asked to leave the pub, but Gurden claims that it was only Robinson and his party. She has appealed for any other Luton fans asked to leave by police to contact her to further bolster her claim.