Former Australian prime minister Tony Abbott has hit out at coronavirus "hysteria" and suggested governments have "let fear of falling sick stop us from being fully alive".
The controversial figure, tipped to be taking on a prominent trade role in Boris Johnson's UK government imminently, suggested ministers and citizens around the world had become cowardly in the face of Covid-19.
Abbot refused to comment on the trade envoy role, saying it was "not yet official". But he told Monday's live streamed Policy Exchange event in London that, in the absence of a vaccine or effective treatment, "at some point we have to learn to live with this virus".
Abbott backed the initial imposition of lockdowns as reports emerged from Wuhan of a "surge in deaths from a strange new virus" and "footage emerged of people dying on trolleys in the corridors of northern Italian hospitals", declaring "a degree of panic was understandable".
But he insisted lockdowns could have lasted a "few weeks" rather than months, blaming officials for being "trapped in crisis mode", stark modelling from Imperial College that predicted 500,000 potential deaths in the UK going unchallenged, the media spreading "virus hysteria", and ministers being too willing to follow the advice of "unaccountable" scientists.
Abbott stressed it was "clearly not possible" to keep workers relying on government support like the furlough scheme while running up wartime levels of debt and deficit.
And he stressed that the "psychic damage" of the pandemic, with elderly relatives dying alone due to social distancing restrictions, were "at least as bad as the pandemic's toll on health and wealth".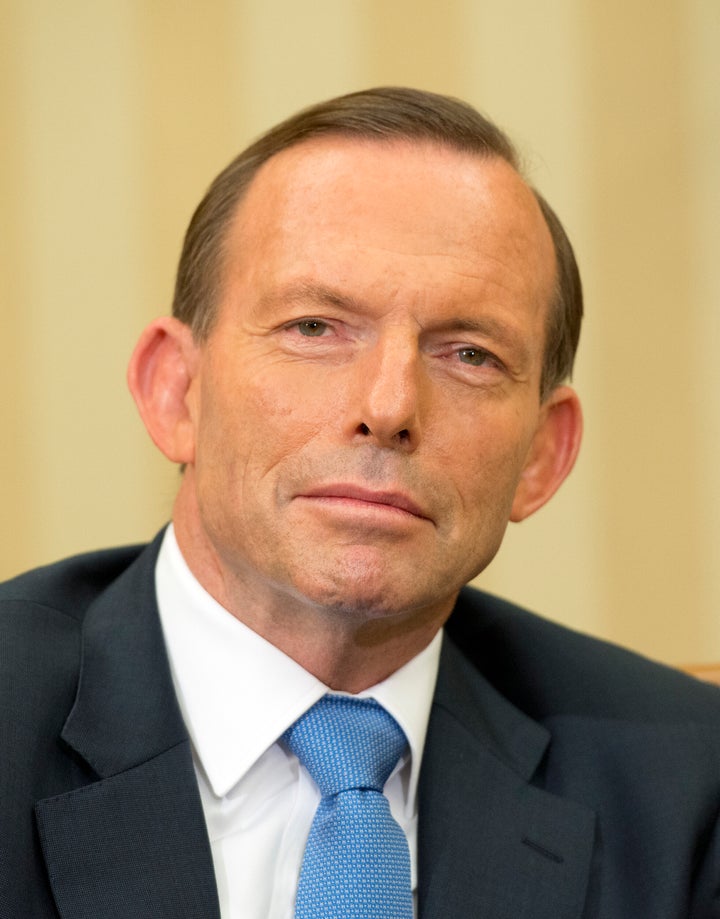 Abbott decried "people once sturdily self-reliant looking to government more than ever for support and sustenance; a something-for-nothing mindset reinforced among young people spared the need to search for jobs; and magic pudding economics entrenched under the guise of modern monetary theory.
"None of this can last, yet every day it goes on risks establishing a new normal.
"The sooner citizens don't have to offer police an explanation of their movements, the less anxious we will feel.
"The sooner the airwaves are not filled by officials telling us not to go out, not to see people and not to shake anyone's hand, the more resilient we will be, even if there will be some modest uptake in corona cases.
"From a health perspective, this pandemic has been serious.
"From an economic perspective it's been disastrous.
"But I suspect that it's from an overall wellbeing perspective that it will turn out worst of all.
"Because this is what happens when for much more than a mere moment we let fear of falling sick stop us from being fully alive.
"Now that each one of us has had six months to consider this pandemic and to make our own judgements about it, surely it is time to relax the rules so that individuals can take more personal responsibility and make more of their own decisions about the risks they are prepared to run."
Abbott added: "For me, the recent 75th anniversary of the end of World War Two prompted this reflection – that generation ready to risk life to preserve freedom, this generation ready to risk freedom to preserve life.
"Yet we don't think of our parents and our grandparents as too brave, do we? I wonder what judgement history will pass on us."
Later, the prime minister's spokesperson refused to comment on claims that Abbott would get a trade role but made clear No.10 had not changed its view of the importance of tackling the virus.
"I haven't seen the words but the PM continues to urge people to follow the guidance on 'hands, face, space'. It's an important way for people to continue to stay safe and to help to prevent the spread of the virus."