A Tory election candidate has been suspended from the party after it emerged he claimed British Jews returning from Israel were "brainwashed extremists".
"Mr Bashir has been suspended from the party pending investigation and election support has been withdrawn," a Conservative spokesman confirmed.
Bashir used a speech to the European Parliament in 2014 in Brussels, when he was an MEP for Ukip, to say: "Young men are going over from England where I come from – people of the Jewish faith who my grandchildren have grown up with as decent young men.
"But have come back as extremists – as people that are brainwashed.
"They will not listen to reason. There is something very peculiar and wrong going on Israel."
In another speech, delivered to the European Parliament's Foreign Affairs Committee in August 2014, Bashir accused the chair of the session of being an "apologist" for Israel.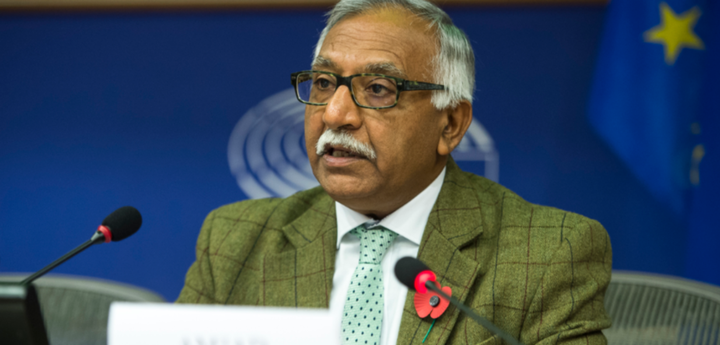 Bashir had earlier issued an apology for his previous comments.
He said: "I deeply regret the comments I made around brainwashing – this was borne from a personal experience but it was completely wrong and I apologise unreservedly for it."
Leeds North East Labour candidate Fabian Hamilton said: "Anybody that holds such offensive views is not fit to hold public office, whatever party they represent.
"Amjad Bashir has insulted the entire Jewish community in North East Leeds with his clearly anti-Semitic remarks and I share the community's anger. I am absolutely appalled."