Labour Party, SNP and Ukip politicians have claimed Theresa May has used the 'snap' general election as cover for the brewing Conservative expenses scandal.
The allegation from a series of MPs came as Channel 4 News reported the Crown Prosecution Service is considering charges against more than 30 individuals in relation to over-spending in the 2015 election. They are thought to include MPs and agents.
According to reports, the CPS has received files from 14 separate police forces over the allegations.
Deadlines on whether charges will be brought expire around the end of May and early June, a CPS spokesman said, which means MPs and their agents could be prosecuted over spending two years ago during the general election campaign taking place in the next seven weeks.
Channel 4 News has led the investigation into how local Tory campaigns failed to declare the expenses accrued by battle buses packed with activists that toured the country.
The issue stems from the failure to declare the costs locally - which could have pushed their spending above the legal limit.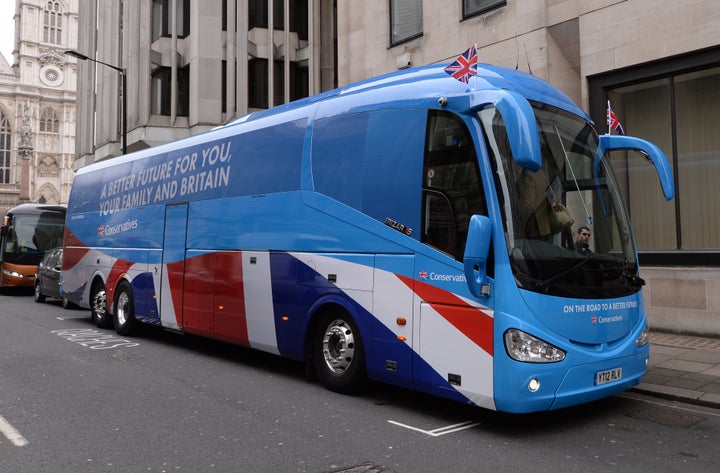 Not declaring all election spending is a criminal offence. MPs involved and their agents face one year in jail and an unlimited fine if convicted.
The Conservative Party has always maintained the battle bus was a national expense.
Tonight, MPs seized on the latest Channel 4 News revelation on the same day as Theresa May performed a U-turn, saying she wanted a 'snap' election after repeatedly saying she did not. From Labour:
The SNP:
Ex-Ukip leader Nigel Farage said on his LBC show that the election was called because the Tories were 'genuinely scared' of the election expenses fall out.
Arron Banks, the Ukip donor, appeared to agree: