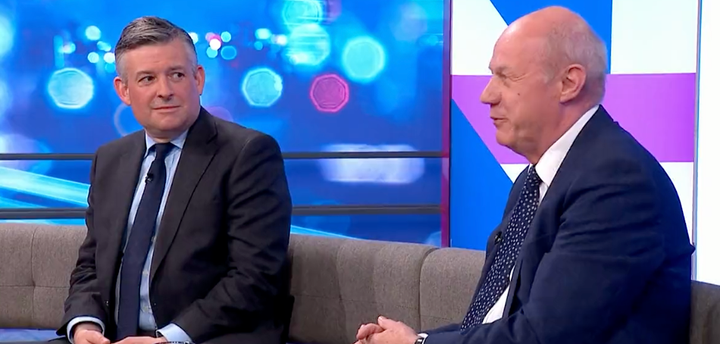 A Tory MP has sparked a furious row after claiming he regularly swam in sewage as a child.
Damian Green was accused of "normalising" the problem which is affecting rivers across the UK.
Environment secretary Therese Coffey has faced calls to resign after sewage was dumped in waterways more than 300,000 times last year.
Appearing on ITV's Peston last night, Green - who was Theresa May's de facto deputy when she was prime minister - said he had first-hand experience of the issue.
He said: "I'm absolutely not denying that it is a big issue, but it always has been.
"I remember as a child in south Wales in sewage. Jackson's Bay in Barry used to be a sewage outlet where we all went and paddled and swam and it was sort of regarded as acceptable - of course it wasn't."
Reacting to his comments, Labour shadow environment secretary Jim McMahon said: "Damian's government has been in power for 13 years and his constituents suffered 570 sewage dumps last year.
"He shouldn't be normalising it. When this is the response, no wonder the Tory sewage scandal is as bad as it is."
One Twitter user said: "I'm not sure 'I used to swim in shit, so you should happily swim in shit', is the winning argument that Damian Green thinks it is."
Others pointed out that Green's experience would have happened before the UK joined the European Economic Community, which eventually became the EU.
Meanwhile, celebrity scientist Brian Cox mocked the Tory MP with a deeply sarcastic tweet.