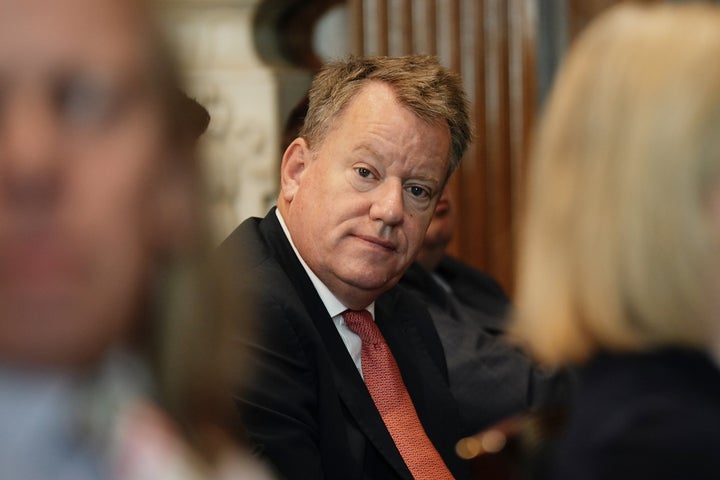 A Tory peer has insisted rising global temperatures are "likely to be beneficial" to the UK.
Former minister Lord Frost said Britain should "adapt" to climate change rather than trying to "mitigate" its effects.
His comments came amid confusion over the government's commitment to its own green policies.
But speaking in a House of Lords debate, Lord Frost said: "We should dig in deeper and ask: what are the consequences of hotter, drier summers and warmer, wetter winters?
"At the moment, seven times as many people die from cold as from heat in Britain. Rising temperatures are likely to be beneficial."
The peer said that instead of spending billions on renewable energy, the UK should adapt to the warming climate "so we can adjust to the perfectly manageable consequences of slowly rising temperatures as they emerge".
Rishi Sunak yesterday hinted that the government could water down some of its net zero commitments following a voter backlash.
He said: "We are going to make progress towards net zero, but we're going to do that in a proportionate and pragmatic way that doesn't unnecessarily give people more hassle and more costs in their life."
Lord Frost said he "welcomed" the prime minister's comments and added: "We must put aside the current mood of hysteria and try to assess the choices logically."