The human cost of George Osborne's austerity drive has been laid bare as it emerged that poor families will lose up to £7,000 a year under benefits and other cuts that kick in this week.
Charities, think tanks and MPs hit out after figures showed that the former Chancellor's curbs on tax credits, universal credit and sickness benefits will bite hardest on those with three or more children.
As the first working day of the financial year began on Monday, one analysis found the Government was delivering a £1bn tax-and-benefit "giveaway" to better off Britons, while the poorest third were left worse off.
Among the welfare changes for new claimants starting this week are:
* child tax credit payments restricted to two-child families
* "first child" premium Universal Credit payment abolished
* cuts in weekly payments sick or disabled and looking for work
* housing benefit axed for 18-21 year-olds
* reduced payment periods for parents of bereaved children
* all parents with a youngest child aged 3, including lone parents, expected to look for work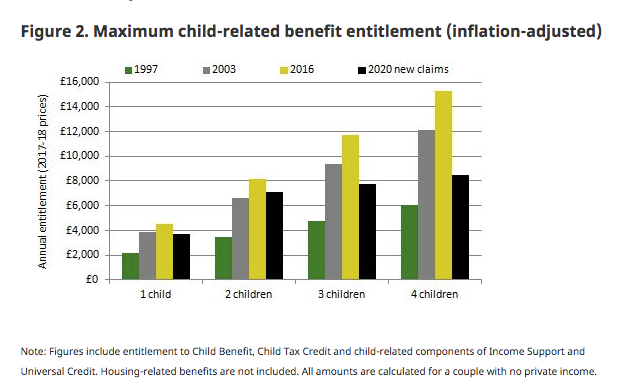 Even though Osborne was sacked by Theresa May last summer, his legacy lives on in the £5bn-a-year welfare cuts that are still going ahead in a bid to reduce the nation's financial deficit.
The former Chancellor is set to rake in an annual basic income of nearly £1m from his combined roles as the new editor of the London Evening Standard, an adviser to a US finance giant and his £75,000 MP's salary.
Osborne's moves to slash tax credits and disability payments were halted by a combination of Tory rebel MPs and the House of Lords, but his austerity legacy will continue for new claimants suffering from badly-paid work or unemployment.
From Monday, April 3, some new claimants of the Employment and Support Allowance will receive £73.10 a week rather than £102.15 a week.
In a new analysis, the Institute for Fiscal Studies warned that the move will save the Government about £650 million per year, with around 500,000 recipients losing £1,400 a year on average.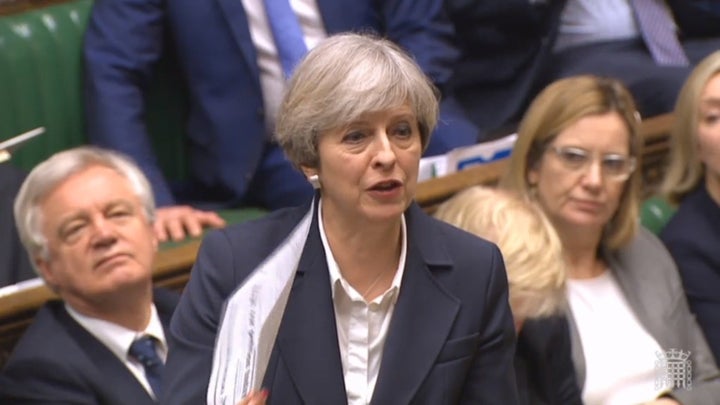 And from Thursday April 6, a so-called "two-child policy" will kick in for new welfare claimants. Families with three or more newborn children will no longer receive any extra support through tax credits, or their successor universal credit, both of which are designed to supplement the income of those working on low pay.
In another change, the "eldest child premium" will be ended, as new born first children will also no longer receive the extra £545 a year they are currently entitled to.
The changes will save £5 billion a year, with four million low-income families losing out - two-thirds of which have someone in work.
Among the hardest hit will be the estimated 300,000 families with four or more children, who will be entitled to £7,000 a year less than they would have been, on average, the IFS said.
House of Commons Library figures also show that a single mother with three children would be out of pocket by £6,195 by 2019, when compared to current rates.
Lone parents who currently claim universal credit stand to lose £5,669 by 2019 after they have a third child, the figures forecast. Under new rules, they will also be forced to look for work when their youngest child is just three.
As well as the cuts to sickness and family work-support benefits, new rules denying housing benefit for 18-21-year-olds will begin this week too.
In a further change, bereaved parents will see cuts as the Widowed Parent's Allowance (WPA) benefit is replaced by a new Bereavement Suppport Payment. At present, grieving parents receive support for lost income until their youngest child leaves school, but this will be cut to just 18 months.
Andrew Hood, a Senior Research Economist at the IFS said: "While the cuts to benefits coming in won't lead to overnight losses, they will significantly reduce the generosity of the system for some new claimants.
"In that sense, these changes mean that for many working-age people it is better to be poor now than to become poor later."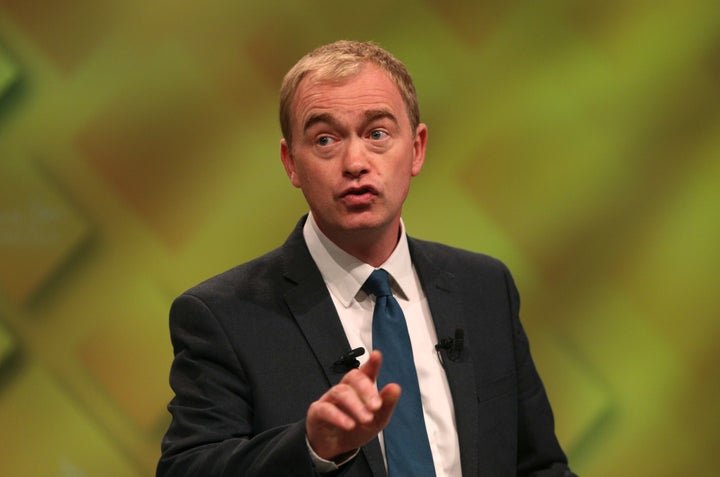 Liberal Democrat leader Tim Farron told HuffPost UK: "Thanks to George Osborne's welfare cuts legacy, April truly is the cruellest month for some of the poorest in our society.
"For those with more than two children, for young people trying to rent, for bereaved parents, the truth is that Theresa May's talk about helping the 'just about managing' classes rings hollow.
"Osborne promised us we are all in it together in cutting the deficit, but May and Hammond are showing this week that the Tories can never be trusted to be fair to families of all shapes and sizes."

Alison Garnham of the Child Poverty Action Group said on Monday that there had been "no publicity" to warn families who would be hardest hit by the welfare changes simply because they had a third or fourth child.
"The majority of these families are already working. But the Labour market at the moment is quite insecure and often people find themselves in part-time or temporary work. They may they may well have decided to have children at a time when things were more secure," she told BBC Radio 4's Today programme.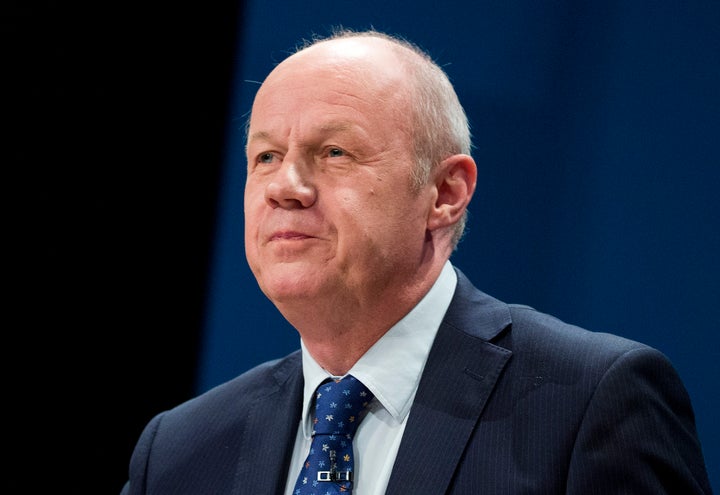 "This policy suggests some of their children matter more than others. It creates an incentive for partners to separate, if you want to get together with a single parent, it creates a disincentive to come together. And of course, it ignores real life, contraception can fail."
Labour's Shadow Work and Pensions Secretary Debbie Abrahams said that the changes would hit working families, young people, disabled people and children coping with the loss of a parent. The party is set to reverse some of the changes if it gets into government.
The Department for Work and Pensions signalled that the 'two-child policy' was about forcing those on benefits to accept the same responsibilities as those not getting state help for extra children.
"This policy helps ensure that parents on benefits have to make the same choices as those supporting themselves solely through work. Current claimants won't see any reduction in their benefits as a result of this policy," it said in a statement.
The Government also stresses that rises in the national minimum wage are helping to make work pay for millions.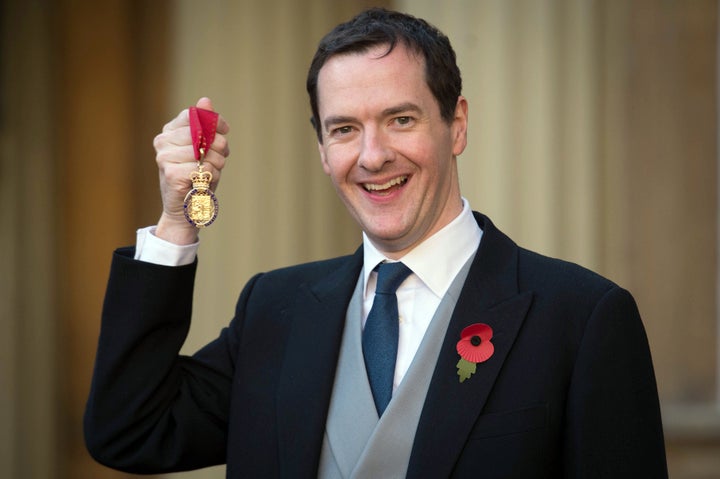 "The arrival of April heralds a new financial year, but one that doesn't bring with it the usual inflation-linked increases in tax thresholds and benefit rates.
"The former are set to rise faster than inflation – providing a tax cut for those earning more than £11,100 – while the latter continue to be frozen in nominal terms despite fast rising inflation.
"The net result is a giveaway by the Treasury of £1 billion in 2017/18, but one that is highly skewed across the income distribution."
Gingerbread, the lone parent charity, last month attacked a sharp spike in child poverty for working single parent families.
Nearly a half (47%) of children in single parent families now live in poverty, new government data showed, with140,000 more single parent children in poverty on the previous year. The charity said there had been a huge surge in the risk of poverty for children whose single parents work full time.
On cuts to housing support for under-22s, ministers decided last month to go ahead with controversial plans to force young unemployed people to live with their parents or pay their own rent.
The move was condemned by Labour after it was slipped out on a quiet Friday in new regulations published to Parliament when the House of Commons was not sitting.
The policy - which will affect new claimants - was first unveiled by David Cameron and George Osborne in 2015 and was a key plank of the Tory manifesto.
Related