With the government advising Brits to work from home where possible and dozens of tube stations expected to close, thousands of commuters will no longer need their season tickets for the foreseeable future.
The government has announced it is taking emergency measures to sustain necessary rail services as operators face significant drops in income – this will ensure key workers who depend on railways can carry on using them.
The railways have already seen up to a 70% drop in passenger numbers, figures show, with total ticket sales down by two-thirds from the equivalent date in 2019. So, is the coronavirus pandemic grounds for getting a rail refund?
A spokesperson for the Rail Delivery Group, which represents train operators and Network Rail, told HuffPost UK: "Train companies understand that at the moment people may not wish to travel in the way they had originally planned.
"Season tickets can be refunded, depending on how long is left unused on them, and people should get in touch with their train company or the website from which they bought their ticket to see what they might be entitled to."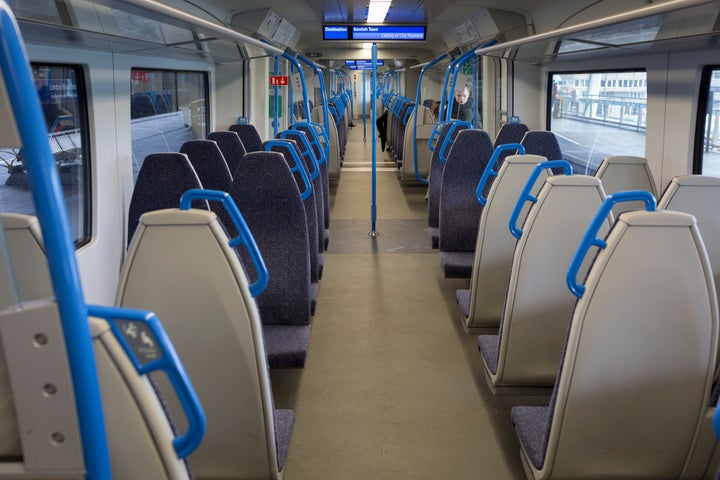 You can request a refund from a ticket office managed by your train operator, or online if that's where you bought the ticket. Some operators may charge an admin fee of up to £10.
"Any refund is calculated from the date after the season ticket was returned to the retailer, and will be the difference between the price you paid and the cost of a ticket or tickets for the period for which you have actually used the ticket up to and including the date a refund is requested," National Rail explains.
To be eligible for a refund, you must have:
At least seven days remaining on a monthly or longer season ticket

At least three days remaining on a pre-paid weekly ticket

Some rail companies also require three months remaining on annual season tickets. Check with your individual operator for details.
If you bought your ticket using a loan from your employer, it's best to check in with your HR department or manager before cancelling – even if you plan to re-buy your ticket when you're back in the office. They'll be best placed to advise you on individual company T&Cs, plus any measures that have been taken out by the company to assist commuters during this period.
London-based commuters can also apply for Oyster card season ticket refunds, whether you usually use the bus or the Tube. You can apply for a refund if you've stopped using the ticket, and there is at least:
Six weeks remaining on an annual ticket

Seven days remaining on a monthly ticket

Three days remaining on a seven-day ticket.