If you're struggling with your daily commute, take comfort in the fact you're most definitely not alone. Around half of commuters (48%) say they find travelling by trains frequently stressful, with some even moving house to escape their nightmare journey, according to a report by Which.
The consumer watchdog spoke to commuters about the impact delays had on their lives, with issues raised including missing out on time with family and friends (17%), being disciplined at work (9%) and additional childcare costs (6%).
One ex-Northern railway passenger, Jonathan Lee-Smith, got so fed up with the operator, he decided to move 300 miles from Blackpool to Devon to avoid the commute from hell.
"The problems with Northern meant I wasn't able to get to and from work when I needed to," he said. "It was affecting my sleep and social life. It made me miserable. It got to the point where I wasn't happy with anything, so I decided to make a change."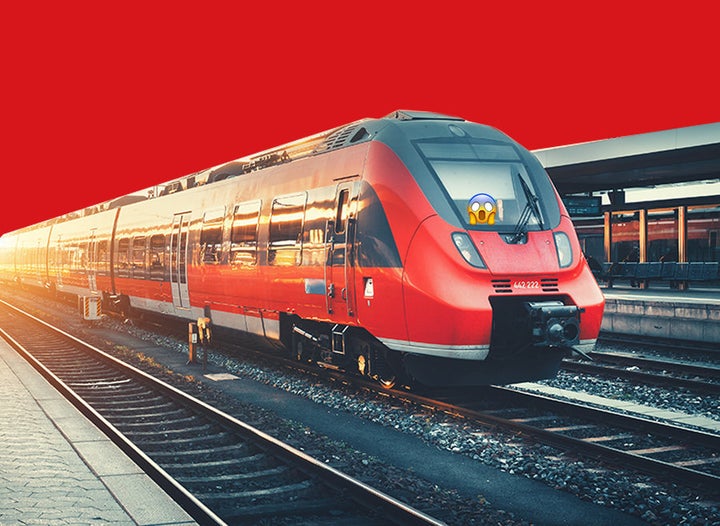 Services were scored on factors such as punctuality, reliability, standing room, toilet facilities, customer score, frequency of trains, customer service, value for money, availability of seats and condition of carriages.
Northern and Thameslink both ranked in the bottom three for customer satisfaction, alongside Southern Rail.
Smaller companies serving fewer passengers scored highest in the survey, with Island Line Trains' commuters giving it the top customer score of 68%.
People travelling for leisure scored the services marginally better than those commuting, with Merseyrail achieving the top score of 72%. Northern received the lowest score from leisure passengers, alongside Southern Railway.
Distrust of the rail industry continues to climb among passengers, according to Which?'s consumer insight tracker. It now stands at 32%, which is 5% higher than a year ago. "Only secondhand car dealers are more distrusted by consumers," Which said.
The findings reinforce why passengers' views must be centre of the government's rail review – in a sector where punctuality has fallen to its lowest level for 17 years.
In response to the findings, a spokesperson for Govia Thameslink Railway, which operates the Thameslink, Southern and Great Northern rail franchise, told HuffPost UK that passengers are now "benefiting from improved services".
"Punctuality and reliability are back on track on Thameslink and Great Northern after last May's timetable change – and Southern services, which were unaffected, are 15% more punctual than a year ago," the spokesperson said. "We are now running 400 more services every day than we were a year ago with space for 50,000 more commuters to and from London."
In May 2019, more trains will be added to the timetable, and Great Northern is about to replace Britain's oldest electric trains with a brand new air-conditioned carriages. "Passengers affected by the May timetable have been paid £17million in compensation and we have set aside a £15 million fund dedicated to making improvements customers tell us they want," the spokesperson added.
Richard Allan, deputy managing director for Northern, said 2018 was difficult for customers for well-known reasons, including delays to infrastructure upgrades. "The resulting disruption and the ongoing RMT dispute caused significant problems for our customers and we are very sorry for not meeting their expectations," he said.
"We are working very hard to win back customers during 2019 with the introduction of £500m of new trains, and further investment in refurbished trains, additional services and better stations." Customers are also benefiting from Delay Repay 15 - providing compensation for delays over 15 minutes.
"We are doing everything we can to find a resolution to the RMT dispute.
"There is no need for the RMT to keep taking needless and damaging strike action."