A couple from South America have become the first transgender parents in the world to welcome their own biological child.
On Monday 26 September, Machado shared another photo of himself cradling his son in his arms.
"Party with my lover, but fell asleep before the cake," he wrote.
The couple have not yet shared the name of their son.
"We don't have a name yet, or rather we do, we are just waiting to announce it," Rodriguez said, according to the Express.
When Rodriguez announced the pregnancy on Facebook, she wrote:
"I'm going to be a mum, my boyfriend Fernando Machado is pregnant with me.
"After having spoken with my family, people who are very close to my life and social environment, I wish to make public one of the news that I think is the most important in my life and that of my partner, Fernando Machado."
The couple continued to share milestones throughout the pregnancy, including photos of their first scan.
"I will never get tired of telling you how happy you make me and how happy I am that you're the one mum in the universe of love that grows in my belly," Machado wrote alongside the photo.
"We love you, Mummy."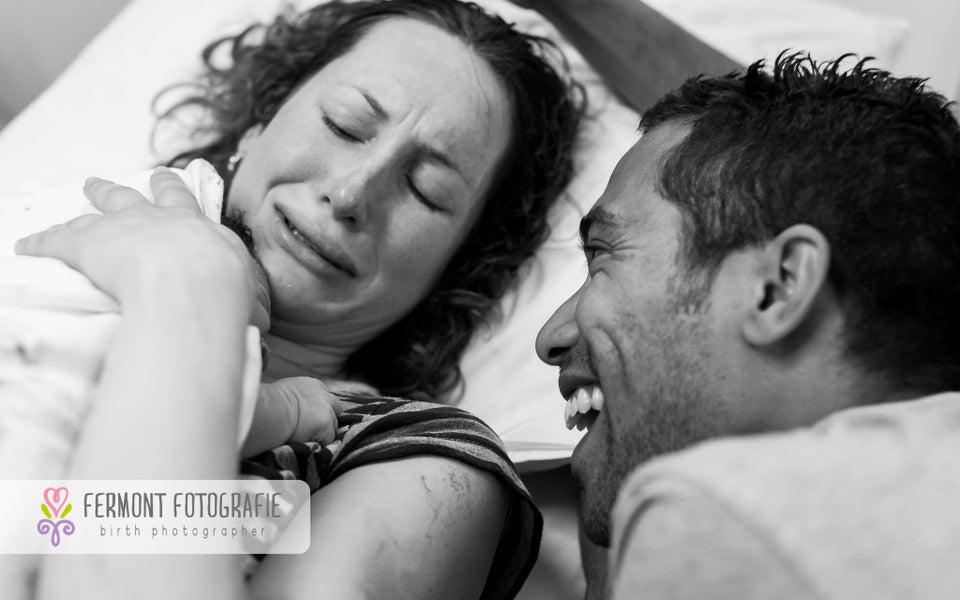 'First Moments' Birth Photography
Related