A transgender schoolgirl in Kent was forced to hire a solicitor after her school threatened to suspend her for wearing female clothes.
Lily Madigan, 18, battled staff at St Simon Stock Catholic in Maidstone after being told she was not allowed to wear its female dress code, change in female dressing rooms or use female toilets while at school.
The A Level student was also told teachers would not call her 'Lily', her legal name, or use female pronouns when referring to her.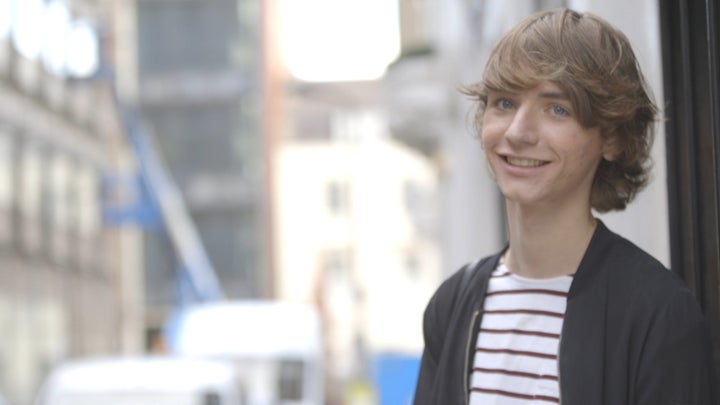 However, Lily was told she would be regarded a boy when she was at school, something that left her in "a deep depression".
Born as Liam, Lily came out as transgender in a Facebook post in January 2016. In March, she wore women's clothes to school for the first time.
But although she adhered to the female dress code by wearing a top and trousers, she was sent home before she got through the gates.
"I went home and I was treated like I did something wrong, which was upsetting," Lily said.
"Wearing male clothes makes me feel really invalidated and puts me in a low mood for the whole day," she added.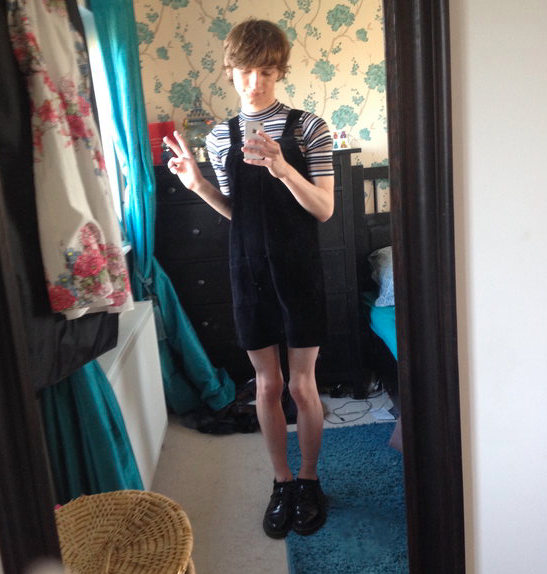 In a meeting the next day with the staff member in charge of equality and diversity, Lily claims she was told she was not protected by the 2010 Equality Act and would have to wear boys clothes if she wanted to return to school.
"They gave me three options: I could come back in the male dress code, go on permanent study leave or find a new school," she told HuffPost UK.
The petition received more than 200 signatures, with many students expressing their anger towards St Simon's.
One student commented: "Stocky says we 'treat everyone as a family' but their rules prove that they're far from it. The top concern should be the welfare of their students and making Stocky a happy place to study. Trans students deserve better from this school."
Another pupil added "Keep fighting Lily x".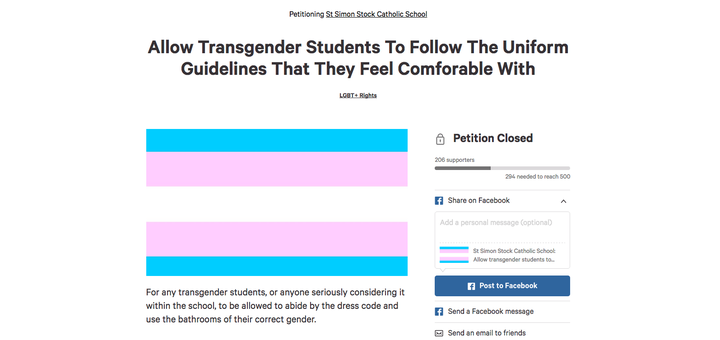 But despite the outcry, the school stood by its decision and Lily was forced to wear a men's suit and tie to school for six months.
"I went into quite deep depression because of everything that was going on and my attendance got really bad," Lily said.
Research by the Trans Mental Health Review in 2009 found that 84% of transgender people have thought about ending their lives, while 35% have attempted suicide at least once.
Lily then met with the school's principal, Brendan Wall.
"He reaffirmed that he wasn't going to change anything," she said. "I had changed my name legally at that point and [he said] they wouldn't change it on the school system."
The school did eventually allow Lily to be treated as a female student from the start of the new academic year in September - but only after a solicitor threatened to take it to court.
"I hired a solicitor because my family and school weren't very supportive," Lily explained. "I felt isolated and very alone."
The solicitor sent a letter to St Simon Stock Catholic School outlining Lily's rights and warning of further legal action if they did not comply.
A week later, the school agreed to treat Lily as a female student and sent her a formal letter of apology.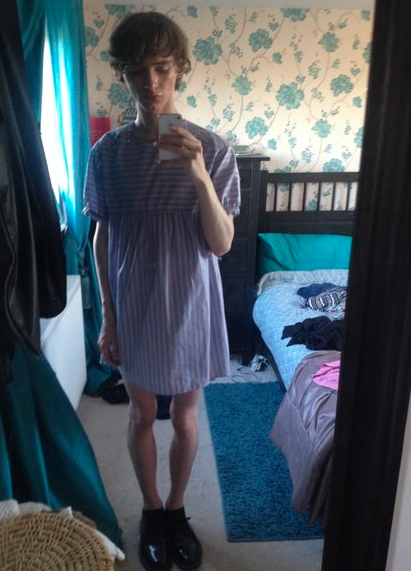 In response to Lily's claims, Mr Wall told the HuffPost UK: "The School has tried to work with and support Lily within a Catholic School community that prides itself on its inclusive policies and practice. An apology was given to Lily for unintentional hurt."
The school's apology to Lily stated: "I would like to offer an apology for any hurt to you which has been caused by individuals or the school in respect of this situation.
"It was never anyone's intention to cause hurt; on the contrary, St Simon Stock staff, and the pastoral team in particular, have always wanted to support you on this important journey that you are undertaking and remain committed to help you succeed in your education and be happy."
Responding to Lily's claims that she had been told she was not covered by the Equalities Act 2010, Mr Wall said: "That's untrue. The member of staff was counselling Lily with her mother and younger sister, who is in our year 10.
"The younger sister was very upset about Lily coming out and the member of staff was trying to help with our key stage five pastoral manager.
"Lily came out with a comment about equal opportunities and the member of staff said I have written our equalities policy, so I do know some of what I'm talking about," he continued.
"She [Lily] has twisted it to this member of staff told her she knows nothing about it and is not covered."
Training in how to handle transgender issues is now being implemented at the school.
A spokesperson from Stonewall, an LGBT rights charity, said: "Trans young people are protected in law and should be fully able to wear whichever uniform they choose. For a school to refuse so is not just breaking the law but also deeply hurtful to the trans community.
"It's vital that people support the trans community, so we can work toward a world where all young trans people feel able to be themselves at school and are accepted without exception."
Lily, who has aspirations to study fashion and marketing at university, said she is feeling much more positive now the incident is behind her.
"Since everything has gone on, I think the attitude is a lot better at school.
"Coming out as transgender is very scary, but looking back it shouldn't have been and that's why I'm doing all this. I want people to know that it's okay and we have the rights we have for a reason," she added.
Lily has now started a student group at school to give younger people someone to look up to.
"To other transgender students I would say: keep fighting your corner, you deserve equality. Don't let it get you down."