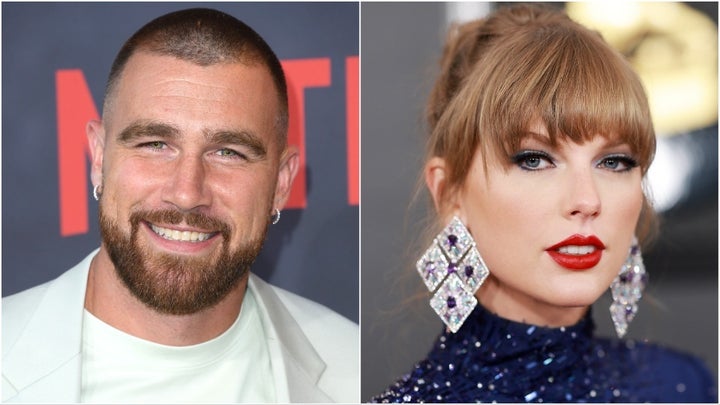 While appearing on the Pat McAfee Show on Thursday, the American footballer revealed how he had tried to shoot his shot with the Shake It Off singer amid reports that the two have been "hanging out".
"I told her, 'I've seen you rock the stage in Arrowhead; you might have to come see me rock a stage at Arrowhead and we can see which one's a little more lit,'" the Super Bowl champion revealed, referring to his team's home stadium.
Travis added: "We'll see what happens in the near future."
The Kansas City Chiefs player added that he finds the gossip about his romantic life "hilarious", comparing the hearsay to a "game of telephone".
"No one actually knows what's going on, especially when you've got Jason Kelce on live television telling people both sides," he said, referring to his older brother, who plays for the Philadelphia Eagles and recently fuelled additional speculation with some juicy comments.
Jason recently sent fans down a rabbit hole after saying he thinks the rumours about the Grammy winner and his brother are "100% true" earlier this week.
"It's hard to answer, 'cause I don't really know a lot about what's happening in Travis' love life, and I try to keep his business kind of his business and stay out of that world," Jason Kelce claimed.
"But having said that, man, I think they're doing great and I think it's all 100% true," he jokingly added.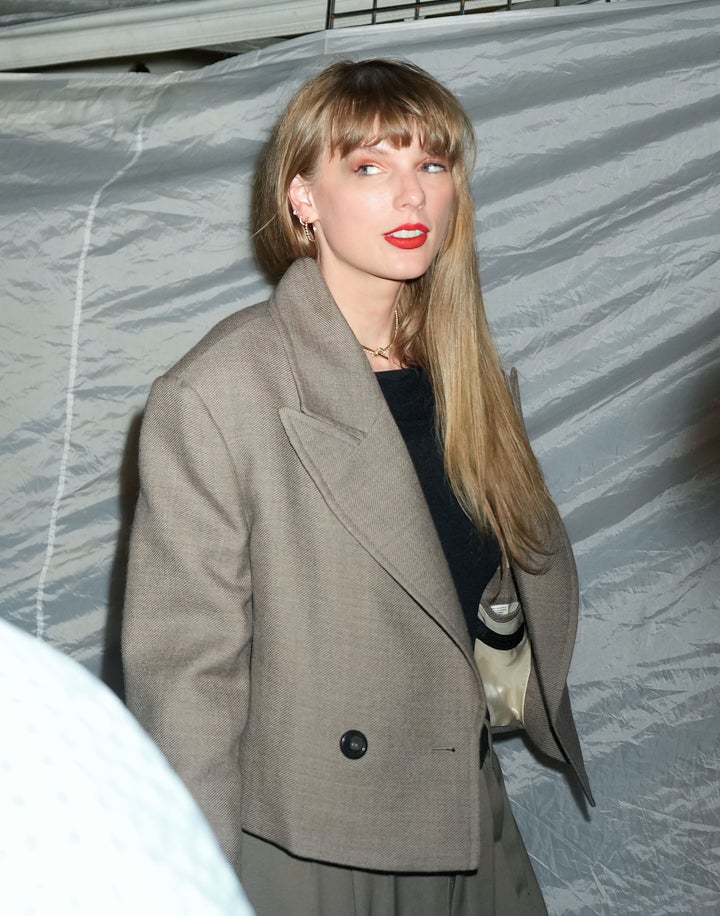 Speaking to Pat McAfee, Travis playfully scolded his older sibling, telling the host that his brother "is absolutely ridiculous; he can't stay out of the friggin' headlines".
When Pat asked the Kansas City Chiefs player if he "hated" the attention he's garnered from fans about his purported romance with the Bad Blood performer, he coyly replied: "No, I mean, it's life, baby. I threw it out there, I threw the ball in her court."
Representatives for Travis Kelce and Taylor Swift did not immediately respond to HuffPost's request for comment.
Earlier this month, Page Six reported that the 12-time Grammy winner and the star athlete had been "quietly hanging out" for weeks.
Neither Taylor nor Travis has publicly confirmed the reports.
In July on his podcast New Heights, Travis described a previous, very Swiftie attempt to give his number to the pop singer, who is currently on her Eras Tour.
"I was disappointed that she doesn't talk before or after her shows, because she has to save her voice for the 44 songs that she sings," he told his older brother at the time.
"So, I was a little butthurt I didn't get to hand her one of the bracelets I made for her."
He added: "If you're up on Taylor Swift concerts, there are friendship bracelets, and I received a bunch of them being there, but I wanted to give Taylor Swift one with my number on it."