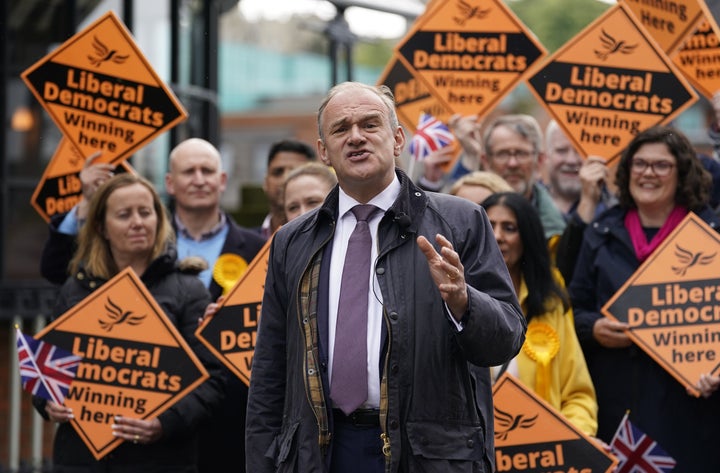 The Lib Dems will call on the government to triple the tax on social media giants to provide a dedicated mental health professional in every school, HuffPost UK has been told.
The proposal will be announced and debated by party members at the party's conference in Bournemouth later on Sunday.
It forms part of an investment package for schools and colleges being voted on by members, including extending free school meals to all children in poverty.
Ed Davey's party will urge the government to fund a dedicated, qualified mental health professional in each of England's 22,000 state schools.
The money would be raised by tripling the Digital Services Tax, paid by social media companies and search engines, from 2% of a company's revenues to 6%.
Munira Wilson, the Lib Dem education spokesperson, said: "Young people are facing a mental health emergency, and we need to act now to tackle it.
"Both the pandemic and the rise of social media have done enormous damage to children's mental health.
She added: "Conservative Ministers have completely failed to grasp the scale of this crisis. They have neglected young people and let them down again and again."
It comes in response to the mental health crisis among children and young people that has been exacerbated by the Covid pandemic.
According to NHS data, more than one in six children aged 7-16 had a probable mental disorder in 2022, compared to more than one in nine in 2017.
Data suggests that most parents are worried about their children's mental health.
Many cite the pressure to constantly engage on social media, cyber-bullying and other harmful content as a reason for deteriorating mental health.
The Lib Dem 2019 election manifesto included commitments to treat mental health with the same urgency as physical health and the new pledge goes one step further.