He's no longer president and can't access his favourite social media platform, but Donald Trump will still be making headlines for a few more days yet.
His historic and unprecedented second impeachment trial on begins on Tuesday. He faces a sole charge of incitement to insurrection, accused of encouraging a mob to violently storm the Capitol in a doomed and pathetic attempt to overturn the 2020 election result.
Unsurprisingly, it failed and Joe Biden is now the president of the United State. Here's what you need to know about the trial...
What's Trump charged with?
Trump faces a sole charge of incitement to insurrection over the January 6 Capitol siege, an attack that stunned the nation and the world after he encouraged a rally crowd to "fight like hell" for his presidency.
Rioters stormed the building trying to stop the certification of president-elect Joe Biden's victory.
Five people lost their lives.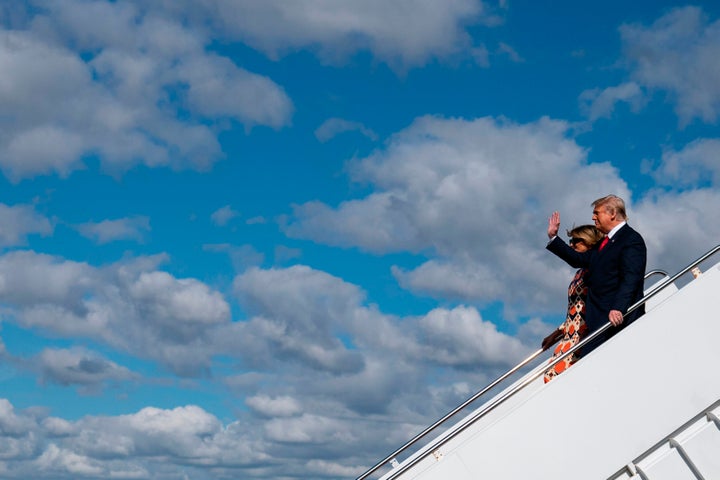 What will Trump's defence say?
Trump's defenders are preparing to challenge both the constitutionality of the trial and any suggestion that he was to blame for the insurrection.
They suggest Trump was simply exercising his First Amendment rights when he encouraged his supporters to protest at the Capitol, and they argue the Senate is not entitled to try Trump now that he has left office.
The Constitutional argument
This hinges on the fact Trump is no longer president and therefore should not even be facing an impeachment trial.
In trial filings on Monday, lawyers for the former president lobbed a wide-ranging attack against the House case, dismissing the trial as "political theatre" on the same Senate floor that was invaded by the mob.
"While never willing to allow a 'good crisis' to go to waste, the Democratic leadership is incapable of understanding that not everything can always be blamed on their political adversaries," the Trump lawyers say.
But this is unlikely to work as a defence. Even though he can no longer be removed from office, which would normally be the ultimate aim of an impeachment prosecution, Trump can be barred from holding public office in the future.
This is what the prosecution and Democrats want to see happen.
There's a further wrinkle in the defence – one of the legal scholars quoted by Trump's lawyers has said they have misrepresented his work "quite badly".
Michigan State University law professor Brian Kalt told Reuters in an email that his research was "definitely not" accurately described in a 78-page document filed by Trump's lawyers on Monday.
Kalt has in fact joined other legal scholars in arguing the Senate trial is constitutional.
The blame for the insurrection
Trump's defence have a steep hill to climb here – First Amendment rights or not, there is plenty of video footage of Trump making a speech telling his supporters at a rally in Washington just before the riot to march on the Capitol and "fight like hell".
Trump's lawyers said he was speaking only in a "figurative sense" and his use of the word "fight," the defence said, "could not be construed to encourage acts of violence".
"Notably absent from his speech was any reference to or encouragement of an insurrection, a riot, criminal action, or any acts of physical violence whatsoever," they wrote.
Unfortunately for the defence, there is also hours and hours of footage of those same supporters Trump told to "fight like hell" rioting and breaking into the Capitol.
In fact no witnesses are expected to be called during the trial, in part because the senators sworn as jurors will be presented with graphic videos of the scenes they witnessed that day, when they were forced to flee for safety.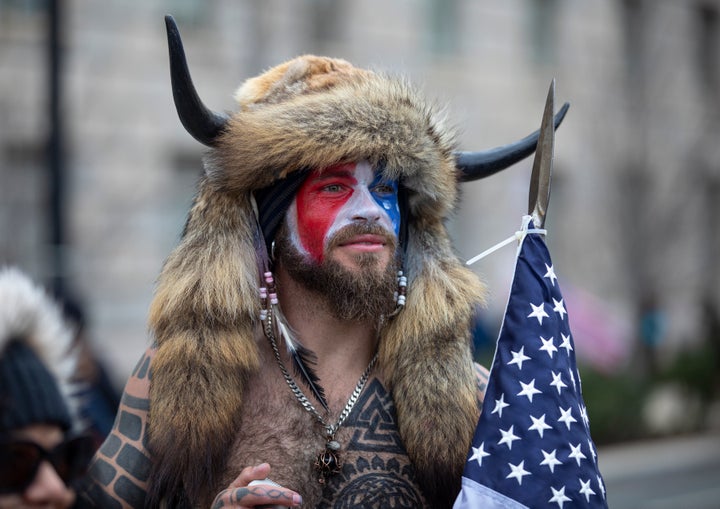 Is it likely he will be convicted?
Steady on, as with Trump's entire presidency, the facts don't count for everything and there's a lot of politics at play.
Conviction requires a two-thirds majority, meaning 17 Republicans would need to join the Senate's 50 Democrats in the vote. Based on preliminary votes and public comments, there appears to be little chance of that occurring.
Will Trump be there?
No. Holed up at his Mar-a-Lago club in Florida, Trump has declined a request to testify.
How long will the trial last?
The trial will open on Tuesday with a four-hour debate and then a vote on whether the proceedings are unconstitutional because Trump is no longer president.
Beginning on Wednesday at noon, there will be up to 32 hours of trial debate, and the Senate would vote on whether to allow witnesses if House prosecutors want any, his office said.
Trump's second impeachment trial will diverge quite a bit from his first one last year. That was a more complicated affair, with Trump charged with privately pressuring Ukraine to dig up dirt on Biden.
This time, Trump's "stop the steal" rally rhetoric and the storming of the Capitol played out for the world to see, and as a result, the trial could be over by the end of the week.
So what's going to happen?
The trial will test the nation's attitude toward Trump's brand of presidential power, the Democrats' resolve in pursuing him and the loyalty of his Republican allies defending him.
"In trying to make sense of a second Trump trial, the public should keep in mind that Donald Trump was the first president ever to refuse to accept his defeat," said Timothy Naftali, a clinical associate professor at New York University and an expert on Richard Nixon's impeachment saga.
"This trial is one way of having that difficult national conversation about the difference between dissent and insurrection."