Too much of Britain's foreign aid budget is being "stolen or wasted on inappropriate projects", International Development Secretary Priti Patel has warned.
The pro-Brexit MP said she is "infuriated" by the apparent squandering of taxpayers' money that is meant to be spent on helping the world's poorest people and called for reform of the global aid system.
The minister, who took over at the Department for International Development from new Education Secretary Justine Greening, said her predecessors had worked hard but there was scope for improvement.
'We need to face facts'
Patel said that leaving the European Union provided an opportunity to use the fund to invest in poorer countries and "deliver better value for UK taxpayers".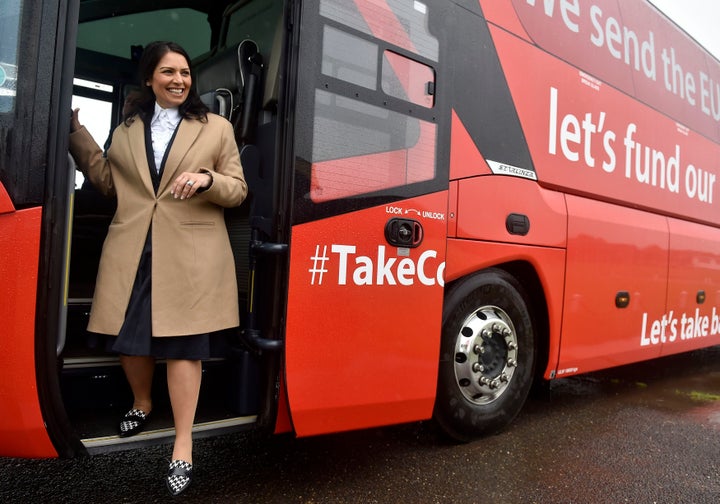 Writing in the Daily Mail ahead of her appearance before the Commons International Development Committee on Wednesday, Patel praised Britain' generous contribution to global aid, hailing efforts to tackle the migrant crisis and the fight against Ebola.
"But we need to face facts," she said.
"Too much aid doesn't find its way through to those who really need it. And too often, money is spent without a proper focus on results and outcomes that allow the poorest to stand on their own two feet."
Patel added: "It rightly infuriates taxpayers when money that is intended for the world's poorest people is stolen or wasted on inappropriate projects. I am infuriated."
So where does the UK's foreign aid money go?
Aid is divided into two categories - bilateral and multilateral.
Multilateral aid is that given to organisations such as the United Nations which then determine how it will be spent.
Bilateral aid is money allocated to a specific country or programme either directly or through a multilateral organisations. The donor country decides how this money is spent.
In 2015 the UK spent £12.23 billion on foreign aid, 62.9% of which was bilateral as broken down in the table below.
It shows the UK sent the most foreign aid to Pakistan in 2015, while UK foreign aid to India rounded off the top 10 at £150.4 million.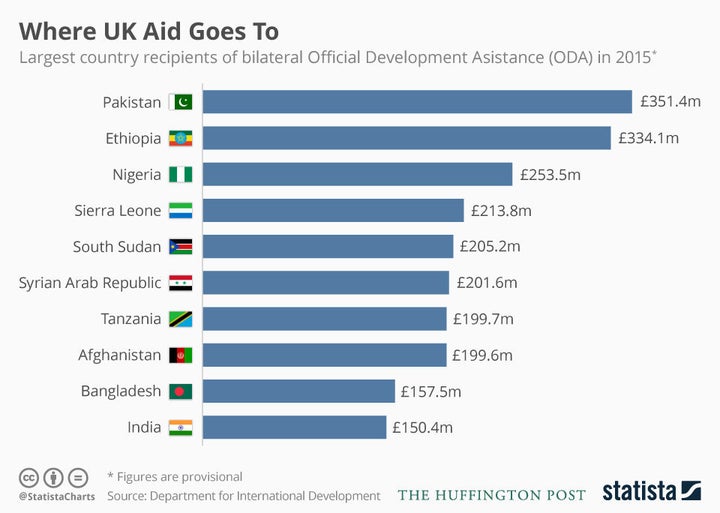 Patel said her objective in her new role will be to "challenge and change the global aid system" so it properly serves the world's poorest people while delivering value for money for taxpayers.
"I will ask the tough questions and provide a fresh pair of eyes," she pledged.
There had been speculation that a Conservative manifesto target to spend 0.7% of Britain's GDP on aid would be scrapped, although Patel said the commitment remains.
However, recipients will face increased scrutiny over where the funds end up and support will be channelled into programmes that alleviate pressures on Britain from abroad - such as job creation to reduce migration.
"Let us be clear: if we allow extreme poverty, instability and humanitarian crises to go unchecked, the consequences will eventually be felt just as deeply back in Britain as they are abroad," Patel said.
"Britain has a proud record as a global leader and, following the referendum result, we have an opportunity to further build on our place in the world."