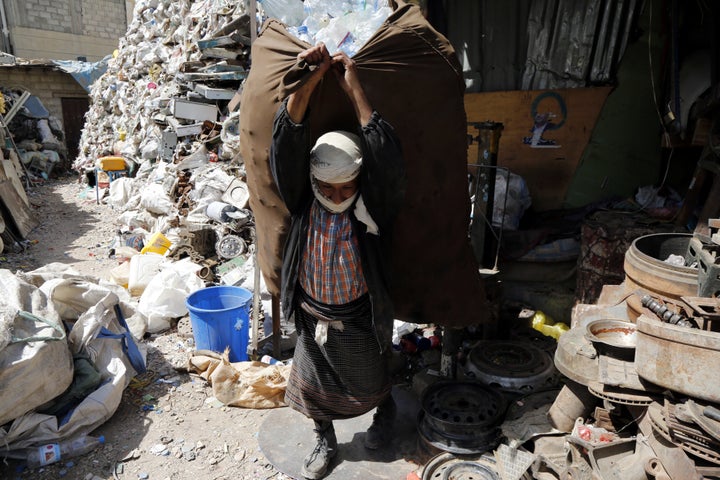 This week, the UN Special Envoy Martin Griffiths is set to convene peace talks in Stockholm, providing a much needed glimmer of hope to securing peace for Yemeni civilians.
For nearly four years, the destruction of the crisis has meant Yemeni citizens have been facing the biggest humanitarian catastrophe seen in our lifetimes. The situation is worsening with 22 million people requiring humanitarian assistance and 14 million – half of Yemen's population – at risk of famine.
The situation is deteriorating at an alarming rate, with UN Humanitarian Chief Mark Lowcock warning that the imminent famine will be "much bigger than anything any professional in this field has seen during their working life."
As UN penholder on Yemen, it is disgraceful the UK has only now began to really use diplomatic leverage to press on the issue, and even then the Government has shown complicity as it refuses to call for an investigation into war crimes and full accountability for those responsible. For too long, the UK Government has shamelessly turned a blind eye to the suffering in Yemen, even as the Saudi-led coalition continue to target civilians.
The crisis may appear to be happening in the distance, but for many in my constituency the crisis is close to home.
Yemenis have been settling in Britain for well over a century and a half and are the longest established Arab community in the UK. In my hometown of Sheffield, there is a small but active Yemeni community. Since I joined Parliament in 2016 I have joined them in their anger and condemnation over what is happening to their families in Yemen and have been vocal in my calls for our Government to take serious action, in particular ending arms sales to Saudi Arabia.
Last month, I attended the International Parliamentary Conference on Yemen. On a sunny afternoon in Paris, Parliamentarians across Europe came together to call on their respective Governments to back a halt in hostilities in Yemen and urge them to support expert advice to end arms export licences and ensure proper funding of UN donor appeals.
The conflict in Yemen is complex and difficult, but no difficulty supersedes the hurt and suffering faced by the Yemeni community who have seen their homes destroyed, their lives in shatters and continue to suffer the most appalling humanitarian injustice.
The UK Government must use this week as an opportunity to finally stand up for what is right, instead of shielding its ally from accountability of these heinous crimes.
Gill Furniss is the Labour MP for Sheffield Brightside and Hillsborough, and Shadow Minister for Postal Services