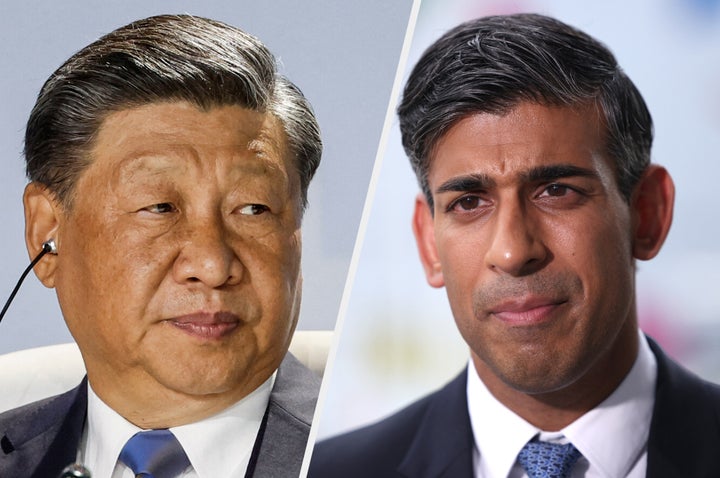 Reports around supposed attempts from China to extend its influence around the world have been making headlines everywhere this week.
So where has this sudden increase in reports around China's supposed attempts to infiltrate the UK come from?
Is it because Beijing is making more of an effort within the UK? Or is Britain only just starting to wake up to the possibilities of Chinese surveillance?
Bronwen Maddox, the CEO of the think tank Chatham House, told HuffPost UK China has actually had a more assertive approach to expanding its influence ever since President Xi Jinping took over back in 2013.
Still, she acknowledged that there is now "more attention than in the past on what is the threat to Britain."
Could the UK be planning to cut back on its ties to China then? Well, not quite.
But, as Maddox asked, is it possible to have it both ways?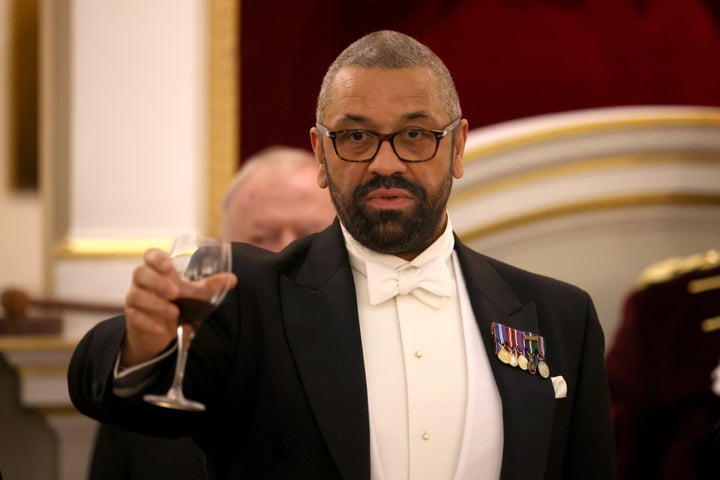 The Chatham House director noted that the UK has often found it hard to get the relationship with Beijing right "in any sense".
She explained: "You have the golden era – so-called under George Osborne, and Gordon Brown trying to find Mandarin lessons for his young child with this kind of thing and enthusiasm about China as the future – combined with more awareness that China has taken a lot of technological secrets and know-how from the rest of the world."
There is an argument that the UK has turned a corner, or at least, started to, in its relationship with Beijing this week.
While on Monday, the government took a very careful approach, describing Beijing only as a "challenge", and definitely not a threat, by Thursday, the UK had admitted that China was attempting to "headhunt" Britons in sensitive roles.
The government also said the scale of Chinese espionage was "prolific".
Although this announcement was pretty timely, considering the news around China in the UK, it was actually a response to a damning report from the Intelligence and Security Committee published back in July.
MPs claimed that the government has been too "slow" responding to China and that the resources put aside to tackle security threats from Beijing are "completely inadequate".
The government still plans to invite China to its AI conference in November, though.
Meanwhile, the UK's foreign intelligence service, MI6, seemed to wake up to China a while ago.
Back in November 2021, the head of the foreign intelligence agency said China was the agency's "single greatest priority" for the first time in its history.
As Maddox summarised, "there's less naivety than in the past" within Westminster, although she caveated that the past was also based on a more "benign Chinese leadership".
This more assertive approach from Beijing has therefore prompted a "new wariness" within parliament.
In the meantime, China claims it's not even thinking about the UK as a rival.
Victor Gao – former translator to late leader Deng Xiaoping and vice president of the Centre for China and globalisation, is widely perceived as the spokesperson for the Chinese Communist Party – spoke to LBC this week about UK-China relations.
He said the UK is "not a rival, it is not a competitor, it is not an enemy, it is not an adversary" – but an important country to get along with for mutual benefit.
″The British government should not overestimate its impact on the global scene and view China as a rival," he claimed.
However, if the UK is so insignificant, why does Downing Street believe Beijing is trying to headhunt Brits in "sensitive" roles?
While the UK's trading power is hugely diminished when compared to China, Maddox pointed out: "Britain does have huge diplomatic and cultural influence and ability to bring countries together for discussions like with the AI summit, in a way that China might envy and certainly can't dismiss that influence on many countries.
"That is still one of the roles that UK has in the world."
She continued: "I think one has to distinguish between the pure economic role where Britain is much smaller than China and the wider diplomatic and cultural role where Britain has a lot of input."
As for the reports that China may have recruited a spy within the UK parliament, Maddox said – if they're true – even Beijing may not have known what it was after.
She told HuffPost UK: "Spying is an opportunist exercise. They don't know what they're going to get till they get it."