The UK population is so worried about the effects of toxic air that most people would be prepared to pay into a fund to fight it, new research has revealed.
A joint study commissioned by charity Global Action Plan and the UK Health Alliance on Climate Change saw 2,000 people asked for their views on how pollution impacts their health.
Of those surveyed, 82% said they were worried about its effects and 65% said they would be willing to pay directly into a ring-fenced fund to tackle the problem, paying an average of £2.59 a month - equating to £1 billion per year.
"That the public is willing to fund a billion pounds of air pollution measures shows how strongly people want air pollution to be tackled," said Chris Large, a partner at Global Action Plan.
"People being prepared to personally put their hands in their pockets, shows how important they believe it is that this dreadful health issue is tackled quickly."
The charity is joining forces with a 50-strong coalition of local government and healthcare professionals to hold the first ever National Clean Air Day on Thursday.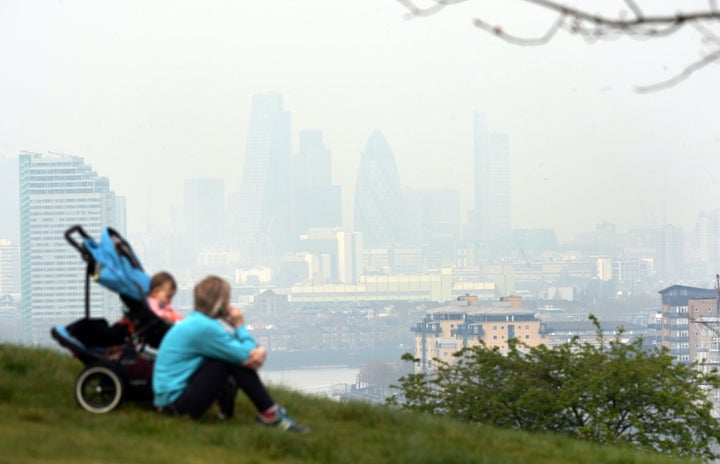 It will see more than 100 events taking place across the country to highlight the issue of air pollution, including road closures outside schools to assess changes in emission levels and the setting up of domes which measure lung health in public places.
Air quality champions have also been recruited, including a taxi driver who drives an electric car and 13-year-old Joe, from Manchester, who was diagnosed with asthma when he was 11.
"We do know if you're young and you have asthma and there is a lot of air pollution, you get more symptoms and more asthma attacks," the teenager says in a video specially recorded for the campaign.
"We can all avoid air pollution by staying out of the city centre on high pollution days. But I want more than that I don't want to live with air pollution. I want clean air, because there are no safe levels of exposure. Air pollution affects everyone, whether we know it or not."
Toxic air is thought to contribute to 40,000 premature deaths in the UK every year. And while London Mayor Sadiq Khan has made the issue one of his top priorities, the government has been criticised for its lack of drive, despite 64% of people saying it should take action.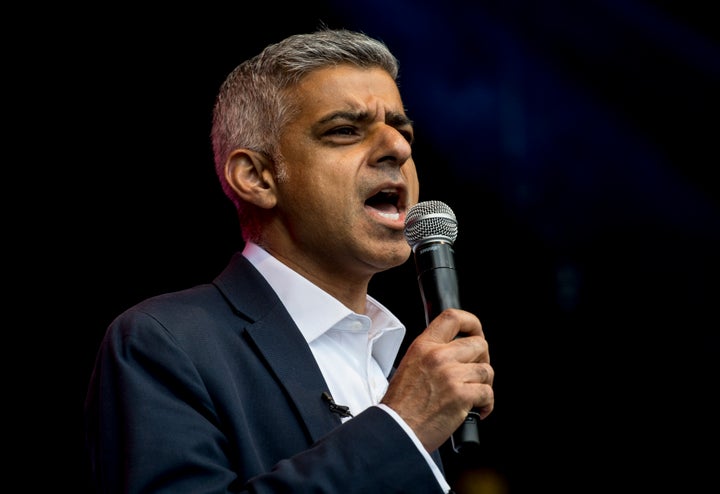 Large said there are a number of steps politicians seem to shy away from, including giving the public proper information about pollution levels and what they can do to protect themselves.
"Understandably, politicians don't want to be the bearers of bad news. But given that members of the public need to understand where, when and how they (and their children) get most exposed to pollution in order to avoid it, bad news does have to be communicated," Large said.
"The Mayor of London has grasped that problem and implemented high pollution alerts in bus shelters.
"Alongside such warnings, the National Clean Air Day campaign also emphasises that at all times in the UK, the health benefits of exercising outdoors far outweigh the detrimental impact of pollution while exercising for a fully fit individual."
Newly-appointed environment secretary Michael Gove will now be in charge of implementing the government's air quality strategy.
In a speech to the Conservative Environment Network in 2014, the Surry MP described himself as a 'shy green', saying: "One of the things that I've learnt throughout my life is that I'm an environmentalist but a lot of time I didn't realise it."
But his appointment caused controversy among Theresa May's opponents, with Green MP Caroline Lucas branding him 'unfit' to hold the post.
HuffPost UK is looking at voters' priorities outside the hubbub of the recent election campaign trail and what they want beyond March 29, 2019, not just June 8, 2017. Beyond Brexit leaves the bubble of Westminster and London talk to Britons left out of the conversation on the subjects they really care about, like housing, integration, social care, school funding and air quality.