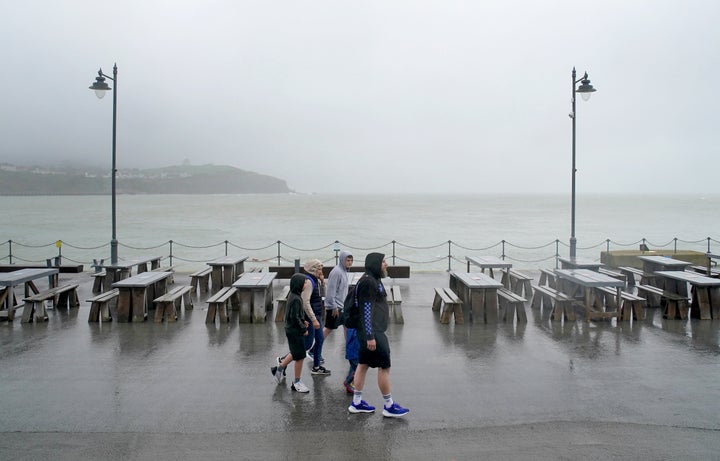 Heavy showers and longer spells of rain are forecast for much of the week, the Met Office has said, as Britain's grim summer showed little sign of breaking in August.
The UK's wet and windy conditions are in stark contrast to the heatwave causing major problems across southern Europe.
The first week of August is expected to bring more jumper and umbrella weather against a high of 23C and a low of 13C.
Looking ahead to the rest of August, the Met Office warns there are "currently no strong signals for any warmer or more settled weather".
Any chance of seeing drier and slightly warmer interludes are not likely until later in August, and the prospects of any "prolonged or excessive heat" remain low.
Met Office chief meteorologist Steve Ramsdale, said: "On Wednesday there is a chance of impacts both from rainfall and strong winds.
"Persistent rain feeding into eastern part of northern England in particular, sees the risk of some surface water flooding.
"There is also the potential for some heavy and thundery showers, which could be slow moving in places with a risk of hail, across central and southern areas. The stronger winds however are more limited to the south coast."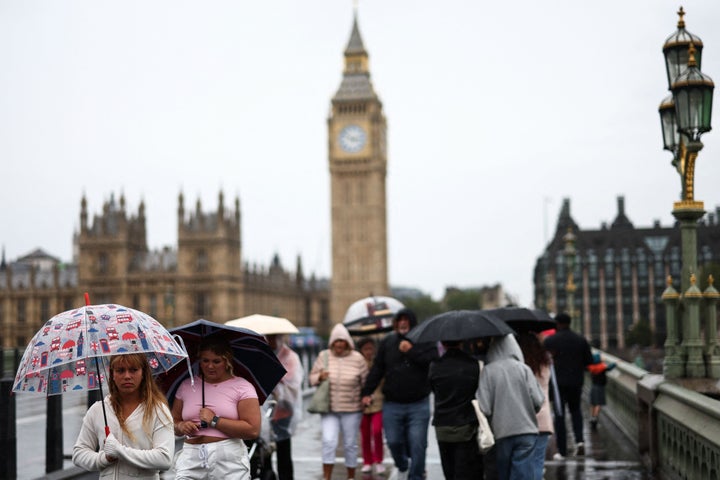 He added: "With the school holidays underway and many families planning outdoor activities the unseasonably strong winds could also have an impact. While many coastal areas will see breezy conditions at times through the week, some strong or even gale force winds are possible along coastal areas of the south and south-west through Wednesday in particular.
"With the changeable conditions this week it is important to stay up to date with the daily forecast, and plan accordingly."