Hurrah, it's here! The Great British Summer!
The first official day of summer time in the UK is 20 June - and boy, have we enjoyed some scorching weather.
Many areas around the country faced downpours on Monday, despite it being the Summer Solstice - which is also the longest day of the year.
Monday marks the Summer Solstice - the longest day of the year and the celestial transition point between the seasons.
Thousands of people will make their way to Stonehenge in Wiltshire to mark the occasion, which also coincides with a Strawberry Moon.
If the clouds give way, stargazers could also catch a glimpse of the rare phenomenon on Monday night.
A Strawberry Moon - a full moon which marks the start of the strawberry season - has not coincided with the Summer Solstice for almost 50 years.
But if you're depressed about the weather here in the UK, then at least you can take a look at these pictures of the first day of WINTER in Australia...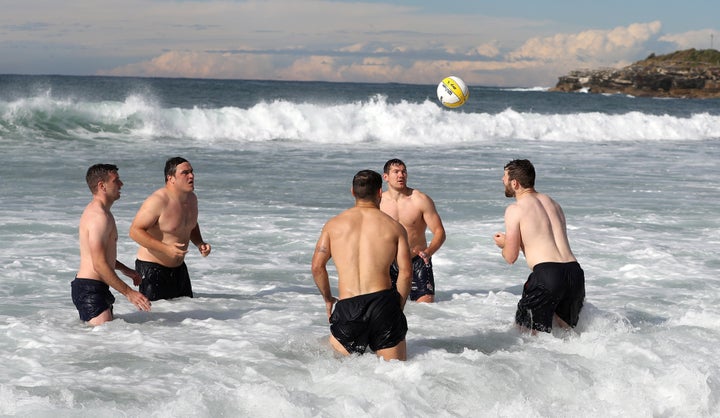 According to the Press Association, Simon Partridge, forecaster at the Met Office, said that it's not unusual for the UK to be facing weather as horrendous as the current rain.
He said: "It's a very wet start but it's not unusual to get a weather front coming across the UK at this time of year.
"It will brighten up through this afternoon and this evening, which should give us a few clear spells which should give a chance to do some moon-gazing."
But he warned there is a "a good chance" of patchy cloud around Stonehenge despite 17 hours of daylight which may infringe on the view.
Temperatures will be 18C (64.4F) or 19C (66.2F) on Monday - normal for this time of year - with some "decent sunny spells", Partridge added.