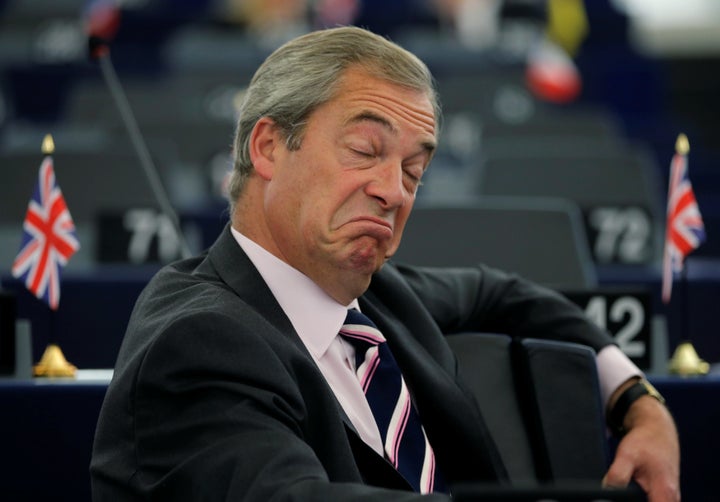 Nigel Farage, the former Ukip leader, has spent more than a decade railling against what he described as the "unelected bureaucrats" running Europe.
Now, having played a central role in 'Brexit', Farage could be poised to become something akin to what he has always hated - a member of the unelected House of Lords.
The Sunday Times reports how the three front-runners to succeed Farage at the Ukip helm have all pledged to give him the chance to dress in ermine and influence Government legislation, without a single person voting for him.
Paul Nuttall, Raheem Kassam and Suzanne Evans all say that they aim to secure him a peerage if they win.
The only Ukip peers are defectors from other parties, and Theresa May is under pressure to allow the party to name its first members of the upper chamber after securing close to four million votes in the last general election, and leading the campaign to quit the European Union.
Farage has raged at "unelected bureaucrats" ever since being among Ukip's founders in 1993, and sitting in the European Parliament since 1999.
In his critique, Farage, who is still an MEP in Brussels, is specifically referring to influential EU commissioners, which are proposed by national governments and selected by the president of the European Commission.
And when launching a broadside at British former EU commissioner, Cathy Ashton:
The 52-year-old later dismissed the chances of him becoming Lord Farage any time soon, telling Sky News: "It will never happen."
The irony wasn't lost on many on Twitter.