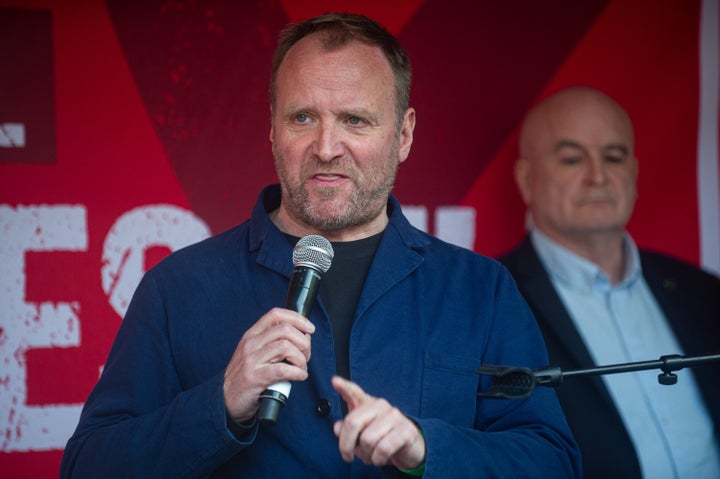 A trade union boss has slammed Keir Starmer's plan to ban new North Sea oil and gas extraction if Labour wins the next election.
Gary Smith, general secretary of the GMB, said the industry needed "plans not bans" as he addressed the union's annual congress.
His comments echo remarks he made yesterday in which he savaged Labour's policy, which is believed to be the brainchild of shadow climate change secretary Ed Miliband.
Labour believes the UK needs to ween itself off oil and gas as it transitions to renewable energy sources to achieve net zero.
But speaking on Sky News, Smith said: "Their policies are going to create a cliff edge with oil and gas extraction from the North Sea.
"There is a lot of oil and gas in the North Sea and the alternatives facing the country are that we either produce our own oil and gas – take responsibility for our carbon emissions – or we are going to import more oil and gas.
"I think workers in the petrochemical industry … are going to be very worried about what Labour are saying and I think it is time for Labour to focus on the right thing rather than what they think is the popular thing."
In his speech to GMB delegates, Smith said: "Our future requires a mix of energy sources – new nuclear, renewables, hydrogen, and oil and gas.
"It would be a huge mistake to put all the nation's eggs in one energy basket.
"Earlier in the year I met with trade union comrades from the USA and members of the Biden administration.
"I heard how they are transforming their economy and country, bringing manufacturing jobs home and securing their energy future through a balanced mix of resources. All as part of the journey to net-zero.
"They believe in plans not bans. Plans built around unionised, decent jobs."