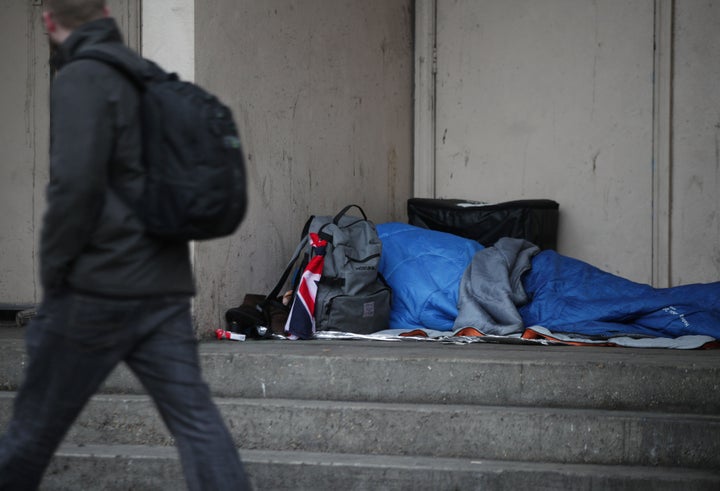 Welfare reforms such as Universal Credit are contributing to homelessness among 16 to 24-year-olds by impacting their ability to access and sustain housing, a charity has warned.
Research carried out by Homeless Link, a charity that works with rough sleepers, 92% of respondents identified delayed Universal Credit payments as having an impact on youth homelessness.
"The findings indicate that all reforms within Universal Credit are impacting young people's ability to access and sustain accommodation," the reports states. "The findings strongly suggest that the administrative changes and delays under Universal Credit are negatively impacting young people's access to housing."
The survey, part of the charity's Young and Homeless 2018 report, questioned 79 local authorities and 109 youth homelessness service providers, as well as a handful of young people sleeping rough in England.
The report found that while family breakdown remains the main cause of homelessness among the young, making up 49% of cases among those in the sample, structural factors including changes to benefit entitlement is a significant contributory factor.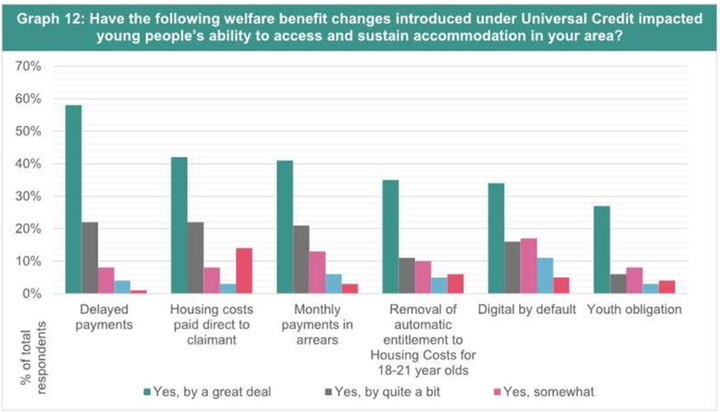 The survey also found that the Local Housing Allowance (LHA) cap is having a negative effect.
Homeless Link's chief executive, Rick Henderson, said: "The picture of youth homelessness is extremely concerning, and there is clear evidence that systemic issues such as welfare reform and the housing crisis are worsening the situation.
"While youth homelessness charities and councils are working hard to successfully support many young people away from homelessness, more needs to be done.
"It is vital that we focus on preventing homelessness among vulnerable young people, and that those who do become homeless are able to get the support they need."
According to the charity, 55% of homelessness agencies recorded an increase in demand for their services over the past year, and 45% believed there had been an increase in young men sleeping rough.
More than a quarter (28%) of young people accessing services over the last 12 months were aged only 16 or 17.