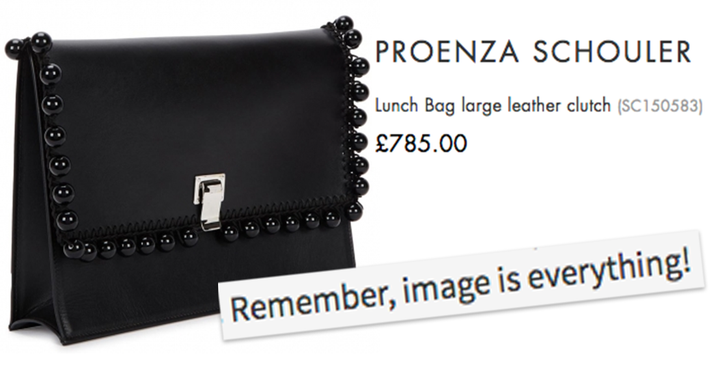 The University of Edinburgh has removed "sexist" graduation advice from its website which advised female students to purchase £785 clutch bags "to store your lippy and smartphone".
The paragraph, which described women grads as "girls", was attributed to luxury retailer Harvey Nichols and included several links to products on the firm's website.
"Remember, image is everything!," the article read. It quickly prompted fierce criticism online.
The article was distributed to students in an email newsletter.
Its reference to a clutch bag linked to a page selling Proenza Schouler products for as much as £745.
A university spokesperson said on Thursday evening that the article was not published to its usual standards.
The spokesperson told The Huffington Post UK: "It is not our normal practice to promote or advertise any external companies or services.
"The page had not gone through the correct approval process and has since been taken down."
The university said it was sorry if anyone was offended by the article.
Harvey Nichols said: "The comments put forward are not reflective of our company's brand values and as such have been taken down. We'd like to apologise for any offence caused."
Popular in the Community