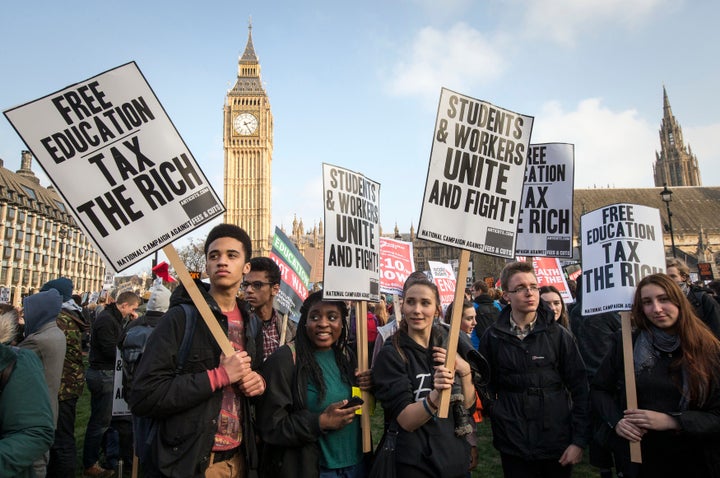 Students in England are facing the highest graduate debts in the English speaking world, new research has revealed.
Reforms to tuition fees and maintenance grants in England means graduates will owe more than their American counterparts, the Sutton Trust found.
They will owe an average of £44,000, more than average graduate debt in Canada, Australia and New Zealand.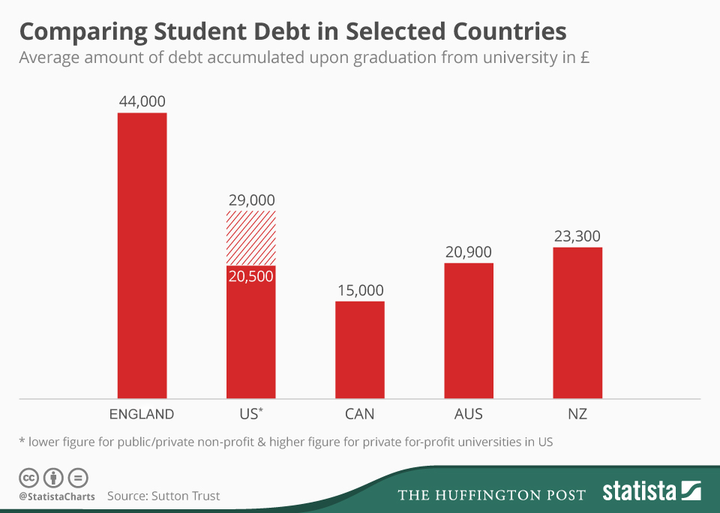 The Sutton Trust's report, Degrees of Debt, says tuition fees in England are higher, at an average of £8,800, than the average of £6,000 for home-state public universities in the US.
The impact of generous bursary schemes that offset fees for low and middle income families means US graduates face a lower average debt than in England.
However, the charity's report notes that, unlike elsewhere, English graduates pay back their loans at a rate based upon their income.
Sir Peter Lampl, chairman of the Sutton Trust and Education Endowment Foundation said today: "The massive increase in tuition fees from just over £3,000 to £9,000 per annum and the abolition of the maintenance grant results in the poorest English university graduates facing debts on graduation of over £50,000."
"These debt levels are by far the highest in the English speaking world and are more than double average debt levels at universities in the United States, where students study for four year programmes, rather than three.
"They impact on the ability of graduates to go to graduate schools, to afford a mortgage, the timing of having children and other major life decisions."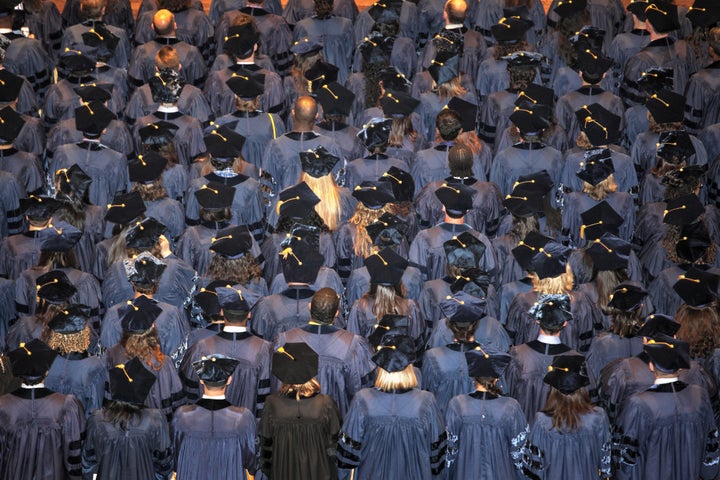 The figures have been seized upon by student campaigners as proof the current system of graduate debt is "shortsighted and unsustainable".
Sorana Vieru, NUS vice president for higher education, said: "NUS has been arguing for a long time that constructing an entire funding system upon collective graduate debt is shortsighted and unsustainable.
"We are seeing students be punished with higher levels of debt simply because they're poor as they have to take out bigger loans."
"We are seeing students be punished with higher levels of debt simply because they're poor"
She continued: "In addition, planning to sell off the student loan book is yet another short-sighted move by the government in regards to student finance."
The Sutton Trust is calling for a simpler system across all nations in the UK, and for the government to review its spending on outreach and access programmes.
It is asking for an investigation by the Office for Budget Responsibility into the impact of the latest changes to grants and loans, to ensure value for money for students and taxpayers.
"Our student funding system is fair and sustainable"
The government defended itself, saying that disadvantaged young people in England were a third more likely to begin a university course in 2015 than five years ago.
A Department for Business, Innovation & Skills spokesperson said: "More people than ever before are now able to benefit from higher education, and the application rate for students from disadvantaged backgrounds is at a record level.
"As the OECD has recognised, our student funding system is fair and sustainable.
"It removes financial barriers for anyone hoping to study, and is backed by the taxpayer with outstanding debt written off after 30 years.
"Graduates only pay back on earnings above £21,000 and enjoy a considerable wage premium of £9,500 per year."
It comes after the confirmation that students in England now pay, on average, the highest university tuition fees in the world, around six times more than those studying in Switzerland and Italy.
Popular in the Community