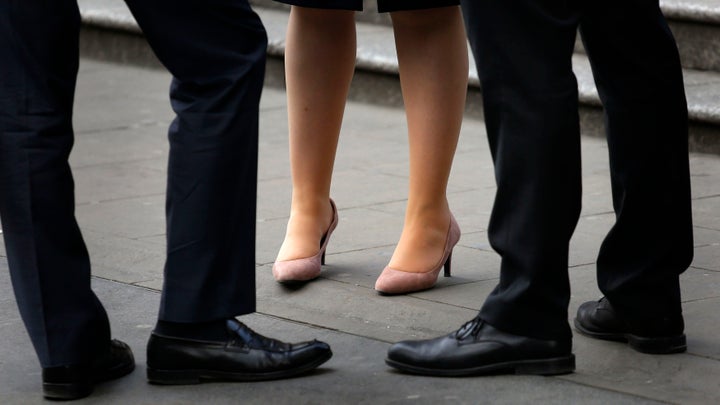 Upskirting, or taking a picture under a woman's clothing without her consent, will soon become a specific criminal offence after the government agreed to a bill on the issue.
But experts are now saying that other sexual offences should be included in the bill too, arguing that other digital forms of abuse against women should also be addressed.
This includes something one law professor is calling "image-based sexual abuse", such as "deep fake" pornography, where a person's face is photoshopped onto explicit material, and cyber-flashing, where explicit images are shared via bluetooth to unsuspecting recipients.
Blogging for HuffPost UK, Clare McGlynn, a law professor at Durham University pointed out: "Neither current voyeurism laws, nor this new [upskirting] Bill, cover what happens when any upskirt images are then distributed without consent."
For instance, under this act, distribution of up-skirt pictures is only covered where the perpetrator has a direct intention to cause distress to the victim.
If an up-skirt images is shared for sexual gratification or financial gain, it is not covered by the Act.
While upskirt victims will be entitled to automatic anonymity if they make a complaint, McGlynn adds: "This right to anonymity does not extend to victims to other forms of image-based sexual abuse, such as revenge porn.
"So, if a perpetrator takes an upskirt image without consent, you are entitled to anonymity. But if, without your consent, someone hacks your iCloud and distributes an intimate image of you, or shares a sexual image you sent them – you have no automatic right to anonymity."
A spokesperson for Women's Aid echoed this point, telling HuffPost: "We want the legislation to go further to ensure anonymity for victims in court for all image-based sexual offences." She added that the legislation could also cover sextortion and the sharing of hacked images.
Prof McGlynn added: "It's not actually that difficult to draft a law which covers all forms of image-based sexual abuse," citing the Australian Crimes Amendment (Intimate Images) Act 2017, which criminalises all non-consensual creation and/ or distribution of intimate sexual images, as well as threats to do so.
Other image-based sexual abuses include:
Deepfake Pornography
A practice which uses now readily available face-swap technology to create pornography using images of celebrities… and of everyday people.
Last month, a worker at a top investment management company was jailed for 16 weeks after posting photoshopped pictures of a female intern to porn websites after she rejected his romantic advances.
Davide Buccheri, 25, was also ordered to pay £5,000 in compensation to his victim after he was convicted of harassment.
Cyber-Flashing in public places
A HuffPost reporter was sent more than a hundred sexual images via Apple's AirDrop function over a WiFi connection while travelling on the London underground.
Despite a growing body of anecdotal evidence, Laura Thompson, a lead researcher at City University, told HuffPost UK she believes the problem is widespread but going unrecorded.
She said: "There are no crime statistics on it, as you've found, and there is next to no academic research on cyber-flashing. Certainly, there are no large-scale surveys I know of that ask women specifically whether they have received such an unwanted image."
Thompson also believes the medium is opening the floodgates to a larger group of perpetrators.
She added: "Technology has opened it [the problem] to people who would never have considered standing on a street corner in a trench coat", because of the risk involved, the lack of anonymity and greater potential for social and legal consequence, "I think there is probably a whole new bunch of offenders.
"With the digital age and more and more platforms coming out, people always find a way to weaponise them."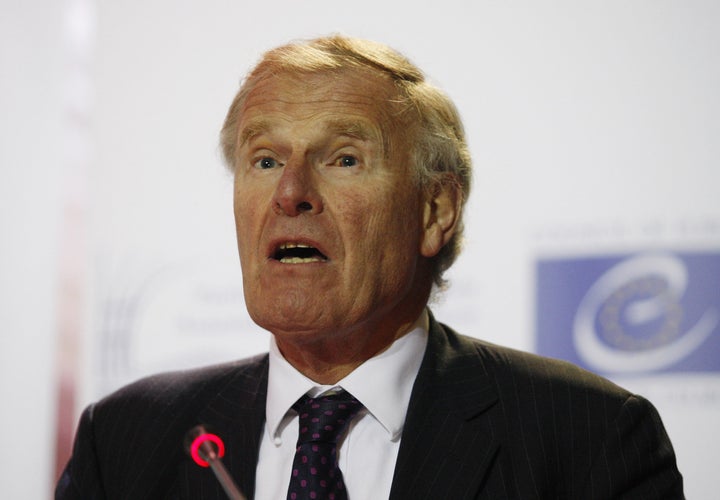 The move to adopt upskirting legislation as a Government Bill to improve its chances of becoming law comes after Tory MP Sir Christopher Chope blocked its progress
Sir Christopher stopped the Voyeurism (Offences) Bill from completing its second reading in the Commons on Friday by calling out "Object". Since then his parliamentary office has been adorned with knickers in protest.
Without a specific law, victims in England and Wales must seek prosecution of upskirting through other legal avenues, such as outraging public decency or harassment.
But just because campaigners say they have cross-party support it does not mean the Bill will sail through the legislative process, particularly because it is a Private Member's Bill – not one included in the Conservative Party manifesto at the last general election.