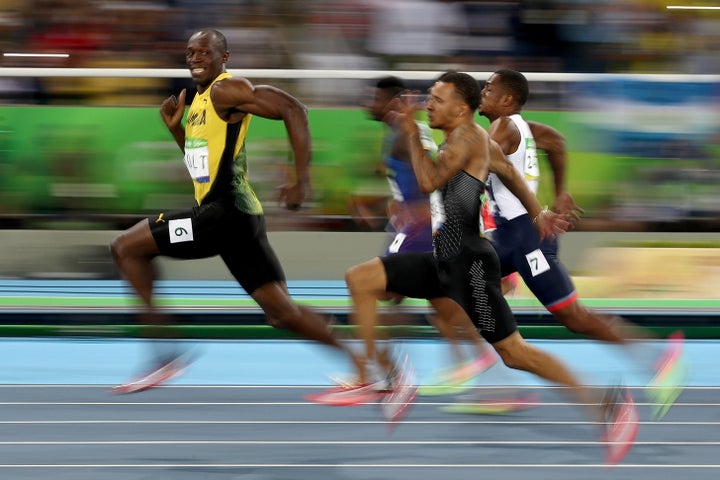 The Jamaican sprinter, who currently holds seven gold medals, fought off his competition to complete the race in 9.81 seconds.
Like any other unique image from the events, Twitter users latched onto it and found ways to make people laugh.
Sadly Team GB's Chijindu Ujah wasn't look quite as photogenic as Bolt.
Related